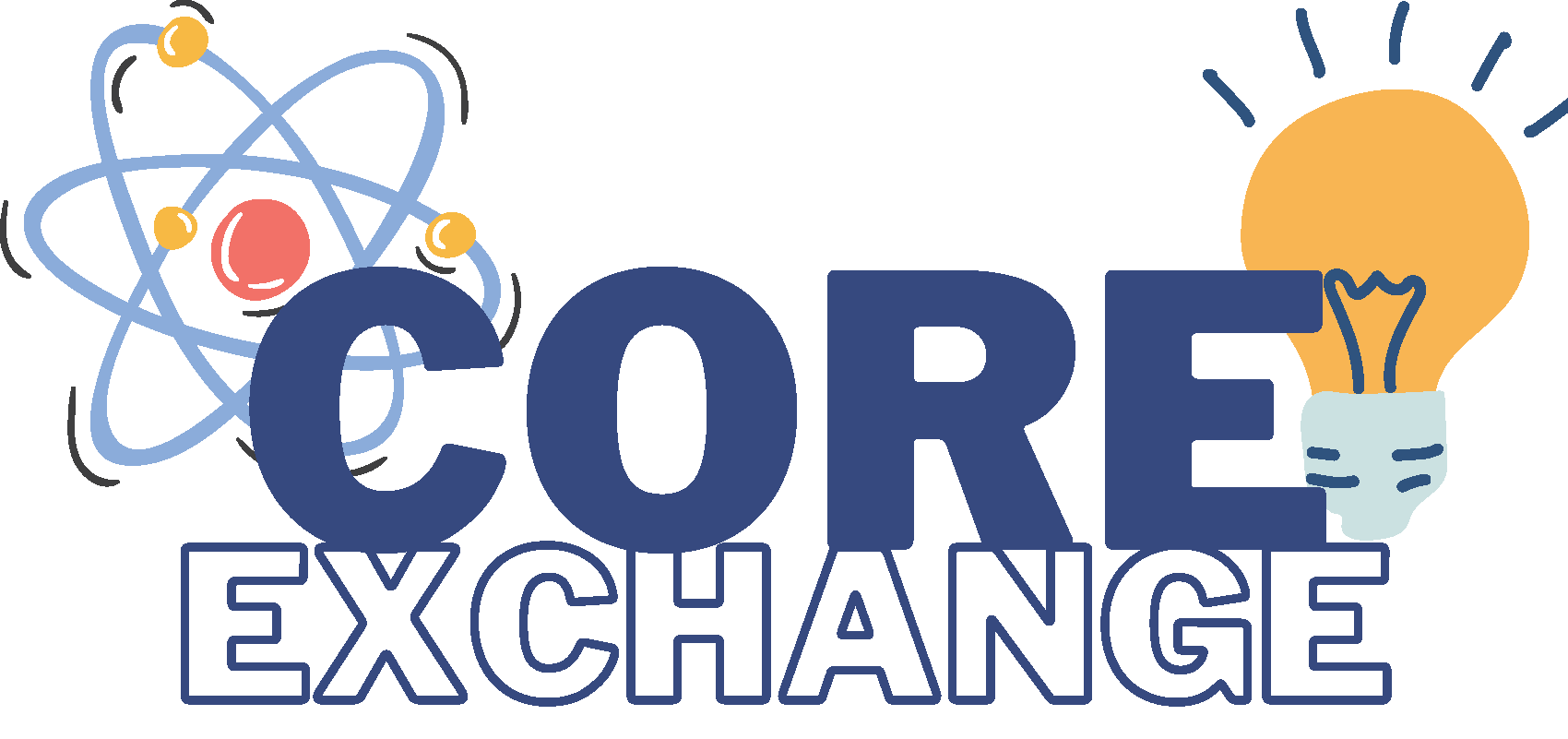 Core Exchange: Scientific & administrative skills-building for Vanderbilt Shared Resources
The Core Exchange provides a forum for Vanderbilt Core and Shared Resource managers, directors, and staff to gather, brainstorm ideas and challenges, share best practices, and engage in professional development.
Events will be announced through the OOR Weekly Update Newsletter and the OOR Twitter page. 
Event information for upcoming and previous events will be posted below.
Our sincere gratitude to the generous sponsors of the 2022 Core Exchange Series:
VU SOM Office of the Dean of Basic Sciences
VUMC Office of Research
---
---
Find detailed information and recordings (when available) for each event below:
Event Presentation (Click to download):

 

Please join us for the Core Exchange annual kickoff event, held in-person in Light Hall 214 on August 30, 11:30am– 1pm. Lunch will be served!

 

This "Ignite" event will provide time to meet and reconnect with core colleagues over a free lunch before flash talks begin.

 

Presenters will share what's new in cores and describe a broad range of services and opportunities. We have a great lineup of Vanderbilt speakers representing:

Natural Language Processing Support Services Core

Vanderbilt University Institute for Imaging Science (VUIIS)

Biological Safety

Center for Technology Transfer & Commercialization (CTTC)

The Wond'ry

The Brock Family Center for Applied Innovation

 

No registration required. Please forward this invitation and the flyer below to interested colleagues.

 

Email jennifer.canning@vumc.org with any questions or to request a calendar invitation. We look forward to seeing you there!

 

 
We invite you to our next Core Exchange event on March 6 from Noon – 1pm via Zoom!

For this event, we're honored to welcome Aviad Haramati, PhD, Professor and Director of the Center for Innovation and Leadership in Education at Georgetown University School of Medicine. Dr. Haramati will speak on "The importance of self-care for those who care (about others)."

The COVID-19 pandemic has increased burnout among healthcare providers, faculty, staff, and students. This is especially true for the staff who help others do their work better, including core scientists and administrators. This presentation will focus on why self-care is not a luxury, but a necessity for individual well-being, and how to improve the learning and work environments for the well-being of all.

Please share this invitation to interested colleagues!

Direct any questions to jennifer.canning@vumc.org

 
We're excited to announce that our first Core Exchange of 2023 will be January 31 from Noon - 1pm (via Zoom). Learn more about the event below, and please encourage your Shared Resource colleagues to register and attend!

Find and Leverage your "Core Talents": Wondering how to maximize your personal and professional potential in a Core career? This Core Exchange will use the CliftonStrengths assessment to provide insight into your natural recurring talents and abilities. All registrants will receive a personal code to take the assessment before the 1/31 event.

During the session, Krystal Clark, M.Ed. (Director, Employee Learning & Engagement) will help us understand our CliftonStrengths assessment results, provide us with ways to unlock our Top 5 Talent Themes, and explore how they impact our work in shared resources.

Please note that registration is required for this event and spaces are limited. We will incur a fee for no-show registrants, so please commit to attending.

Direct any questions to jennifer.canning@vumc.org