Please review all International Travel-related guidance at: Coronavirus (COVID-19) & Travel
As of May 4, 2021:
Suspension of Entry to the U.S. for certain non-US Persons
---
As of January 26, 2021:
CDC requirements for entering the U.S.
Effective January 26, 2021, all passengers entering the United States from abroad are now required to provide a negative COVID test result prior to entry/re-entry.
CDC Order: Requirement for Proof of Negative COVID-19 Test or Recovery from COVID-19 for All Air Passengers Arriving in the United States
Executive Order (EO 13998): Promoting COVID-19 Safety in Domestic and International Travel
Suspension of Entry to the U.S. for certain non-US Persons
---
As of January 12, 2021:
CDC requires negative COVID test for ALL air passengers entering the U.S.
The U.S. CDC has issued new guidance for all air passengers, regardless of destination, requiring a negative COVID test prior to entering the U.S.
Air passengers are required to get a viral test (a test for current infection) within the 3 days before their flight to the U.S. departs, and provide written documentation of their laboratory test result (paper or electronic copy) to the airline or provide documentation of having recovered from COVID-19.

Airlines must confirm the negative test result for all passengers or documentation of recovery before they board.
If a passenger does not provide documentation of a negative test or recovery, or chooses not to take a test, the airline must deny boarding to the passenger.

This order was signed by the CDC Directory on Jan. 12, 2021 and will become effective on January 26, 2021.
The release statement can be found here:
https://www.cdc.gov/media/releases/2021/s0112-negative-covid-19-air-passengers.html
---
As of September 29, 2020:
International travel for business purposes is no longer restricted for Vanderbilt University Medical Center employees.
Occupational Health can order COVID testing for workforce members traveling outside the country for business purposes.

Employees are asked to please schedule an appointment for travel counseling with Occupational Health if international travel is planned.

To book your

International Travel Exam

including COVID testing, please visit the following link:
---
Emergencies
In the event of an emergency abroad that requires assistance beyond or in addition to what the local authorities can provide, please contact ISOS at +1-215-942-8226 (call collect). VUMC's membership number is 11BTA1676447.
---
International SOS (ISOS)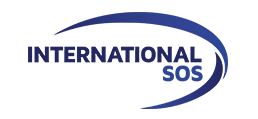 ISOS provides

emergency

travel assistance and

evacuation

services for all faculty, staff, and residents traveling internationally on VUMC-related business.

Click here to access the ISOS portal.

Review health, safety and security information specific to your international destination AND print your ISOS membership card by accessing the link above.

Register your travel on the "My Trips" login option from within the portal.

Download the ISOS Assistance App for your smartphone.
For more information about ISOS, see the 'International SOS Details' link.
---
Travel Health
VUMC Employee Travel Insurance

To access the Employee Travel Insurance page, do the following:

Click "VUMC Employee Travel Insurance" above
Sign in with SSO/VUnetID credentials (if required)
Scroll to the bottom of the page and select the Traveling with Vanderbilt Health Care link (second from the bottom)
---
Travel Policies
Faculty, Staff & Residents: All VUMC employees traveling abroad for work-related activities AND who book their travel using World Travel or Concur will automatically be registered in ISOS coverage. For easy access to these VUMC travel resources, visit the VUMC Travel Office.

If you are traveling abroad for work purposes and you do not book through World Travel or Concur, please manually register your international travel itinerary here.
 

**Important Note: Access to Electronic Health Records and PHI from anywhere outside of the United States is prohibited.
     - This includes the use of EPIC, patient messaging services, and any other system 
       containing PHI/identifiable data. Please factor this directive into your travel plans.
Traveling to Cuba, Iran, Sudan, Syria, North Korea, or Venezuela? Contact vumc.export@vumc.org first for current requirements.
---
All VUMC business-related international travel:
Visit VUMC Export Compliance's International Travel site and complete the International Travel Questionnaire ("ITQ") survey.
Register your travel with ISOS. (This is done automatically if you booked through Concur or World Travel.)
Register your travel through STEP (U.S. Department of State).
Use the links below to view travel alerts, warnings, and FYI's for your destination to help you plan appropriately.
---
Resources
Country-Specific Information​​
Disability Service
Embassies & Consulates
Emergency Information​
Female Travelers