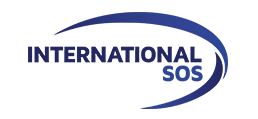 International SOS (ISOS)
ISOS provides emergency travel assistance and evacuation services for all faculty, staff, and residents traveling internationally on VUMC-related business.
 
All VUMC employees should register their international travel on the ISOS portal.

Within the ISOS portal, you can:

review health, safety and security information specific to your international destination
print your ISOS membership card
 

Prior to embarking on an international trip, all VUMC travelers should complete the Personal Traveler Locator within the portal.

This ensures coverage and provides the contact information needed by ISOS and VUMC to locate the traveler in the event of a crisis or emergency.
 

ISOS services
 
VUMC's ISOS Membership Number: 11BTA1676447
---
ISOS Assistance App
When you travel with the International SOS Assistance App on your smartphone, help is just a click away.
For emergencies or advice/information on your travel destination, the Assistance App can provide quick and convenient access to the benefits of ISOS.

The ISOS Assistance App is available for BlackBerry, iPhone, Android and Microsoft smartphones.
 

To download it, click the button to the right or visit app.internationalsos.com from your smartphone's browser.
 
When you first start the App, you'll be asked to enter your Membership Number (VUMC #: 11BTA1676447) or you may register your VUMC-issued email address for validation.