Office of Diversity and Inclusion
The Office of Diversity and Inclusion is responsible for bringing together teams of leaders and trainees with varied skill sets, perspectives and experiences. Together we are better equipped to meet healthcare challenges and improve the lives of our patients and our community. We are committed to inclusive recruitment, retention and advancement of talented faculty and trainees of diverse backgrounds. 
Click here to view and download our one sheet. 
Visit Us
High School Students: The VUMC Observational Experience (VOE) program allows students to learn about careers in radiology. Applicants may request one observational experience per calendar year. To learn more and to apply, click here.
First-Year Medical Students: The ACR PIER Internship program is an 8-week clinical and research internship. Interns work side-by-side with experienced radiologists and researchers. To learn more and to apply, click here. 
Fourth-Year Medical Students: Through the AAMC Visiting Student Learning Opportunities (VSLO) program students have the opportunity to come to Vanderbilt Radiology for a short-term elective rotation. To learn more and to apply, click here. 
Our Leadership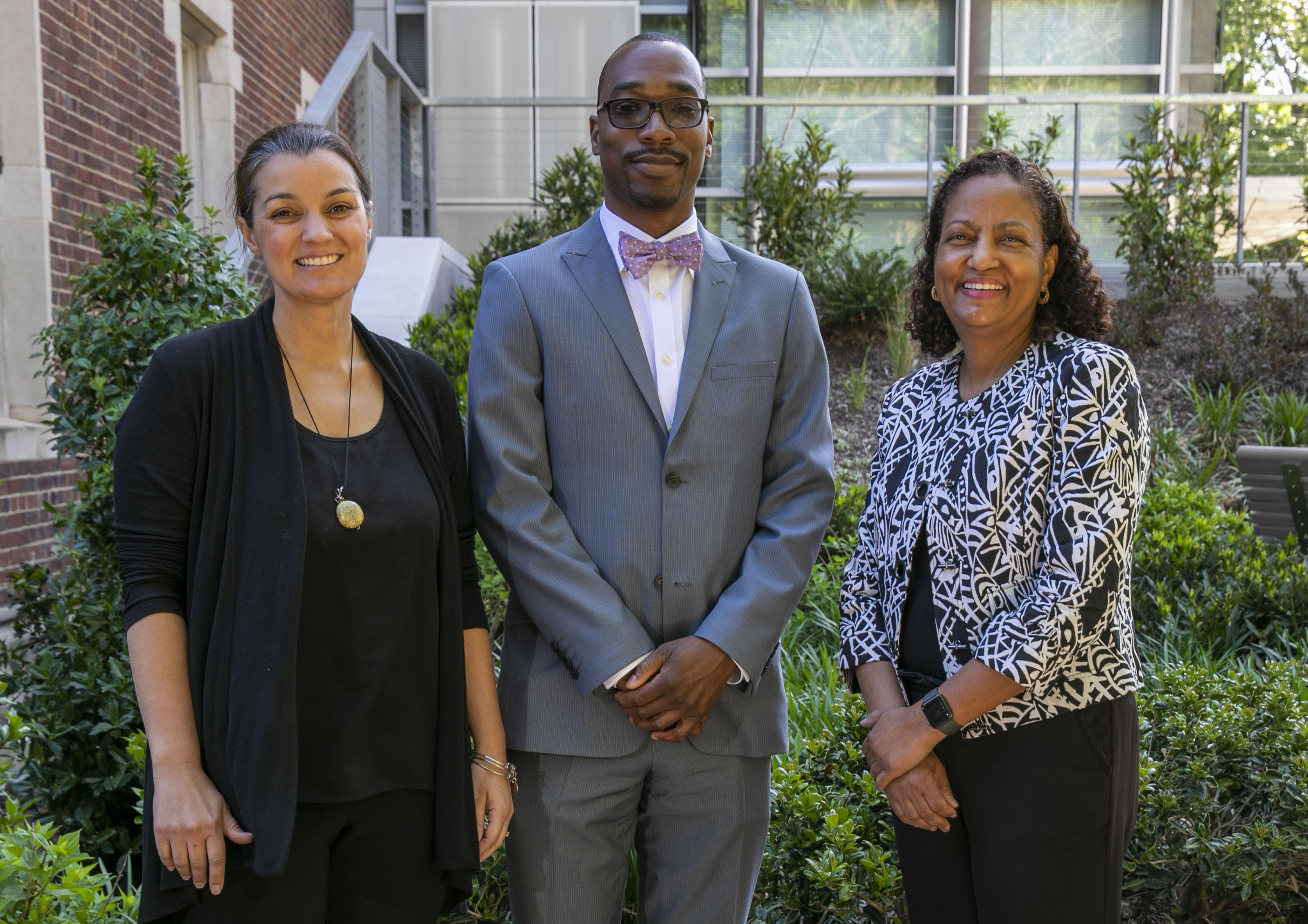 From left: Drs. Lucy Spalluto, Marques Bradshaw and Andrea Birch
Faculty Enrichment Programs
Our Women in Radiology group is designed to develop knowledgeable, successful, confident women prepared to achieve career success and assume leadership positions.
Our department Diversity Grand Rounds provides recognition of research and clinical achievements of nationally renowned, underrepresented minority physicians within our specialty. 

Oct. 25, 2019: Johnson Benjamin Lightfoote, M.D., MBA, FACR to present "Innovation, Energy and Intention: Radiology Professions Improving our Diversity, Inclusion, Representation and Service" Noon to 1 p.m. | Medical Center North, CCC-1111 Learn More

Our Cultural Proficiency seminars provide training to recognize unconscious bias and contribute to the elimination of health disparities.
Resident Recruitment and Training
Along with Vanderbilt University Medical Center (VUMC), we blend new discoveries and technology into education, preparing our trainees to offer the most progressive and comprehensive care possible. We aim to maintain a culturally and demographically diverse group of radiology residents to enrich the learning environment and prepare them to serve an increasingly culturally diverse patient population and reduce healthcare disparities. 
Cultural Proficiency training teaches recognition of unconscious bias and contributes to the elimination of health disparities.
Radiology Department Visiting Externship allows talented 4th year medical students from other universities, who are interested in pursuing radiology, to be paired with an underrepresented minority faculty mentor.
Second Look Weekend gives underrepresented minority GME candidates the opportunity to revisit VUMC.