Vanderbilt Radiology Assistant Professor of Radiology and Radiological Sciences' Lucy Spalluto, M.D., recently participated as a mentor in the Nth Dimensions Summer Preceptorship Program.
Nth Dimensions is an organization that works closely with academic medical institutions to provide women and underrepresented minorities the opportunity to gain hands-on clinical and research experience, as well as mentorship, in an area of medicine they are interested in pursuing.
The American College of Radiology recently developed a partnership with Nth Dimensions to provide financial support for medical students interested in radiology to participate in the preceptorship. Five students were selected from a competitive applicant pool to participate in the inaugural year of the Nth Dimensions program in radiology. Vanderbilt was one five preceptorship sites selected across the United States to host a visiting medical student. Dr. Spalluto was selected as a preceptor to provide mentorship and guidance to Nth Dimension intern and University Chicago Stritch School of Medicine student Sageline LaBaze.  
"The Nth Dimensions Summer Preceptorship Program provides an excellent opportunity for medical students to gain earlier exposure to radiology," said Dr. Spalluto. "By sponsoring underrepresented minority and women students to participate in the Nth Dimensions Program, the ACR is helping to improve diversity and inclusion in radiology."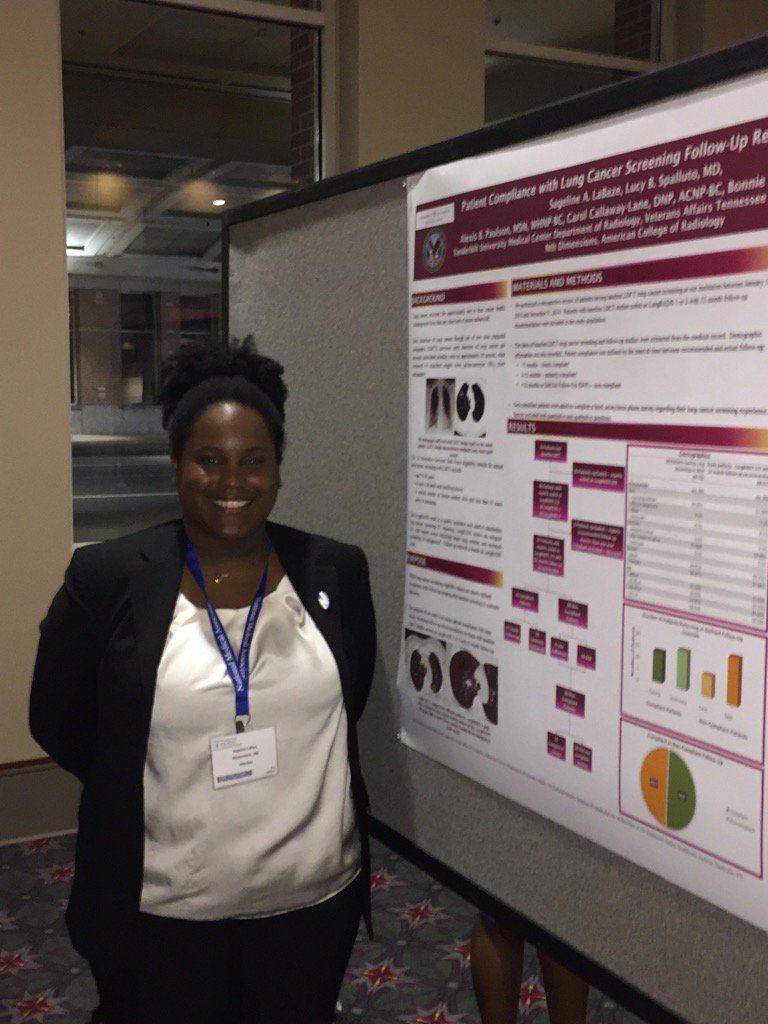 Throughout the eight-week program, LaBaze shadowed many radiologists in different subspecialties and collaborated with Dr. Spalluto on a research project, "Patient Compliance with Lung Cancer Screening Follow-Up Recommendations."  LaBaze presented the research during the poster session at last week's National Medical Association Annual Convention and Scientific Assembly in Philadelphia.  
"My summer at Vanderbilt was a truly amazing experience," said LaBaze. "Under the guidance of Dr. Spalluto I learned so much more than I could have ever imagined about the field of radiology. I feel like I made a genuine connection with the faculty and staff members in the radiology department, which has opened many more doors for me. I truly feel as though I can call Vanderbilt a second home for me."