Emergency Radiology
The Emergency Radiology section is comprised of board certified radiologists with varying fellowship specializations, which include neuroradiology, pediatric radiology, abdominal radiology and musculoskeletal radiology. Our team of emergency radiologists work in coordination with the musculoskeletal section to provide dedicated coverage 24 hours a day to the VUMC emergency department, a Level I Trauma Center, with a receiving area that includes Middle Tennessee, Northern Alabama and Southern Kentucky.
Members of the section are actively involved in teaching programs at the medical student, resident and postgraduate levels. We participate in national and international meetings including those sponsored by the Department of Radiology and other professional societies.
For information about our emergency radiology section please email Dr. Laveil Allen. 
---
Section Chief and Members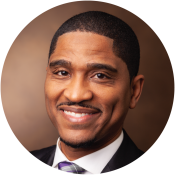 Executive Vice Chair, Department of Radiology and Radiological Sciences
Executive Medical Director, Clinical Imaging CSC
Section Chief, Emergency Radiology
Associate Professor of Radiology and Radiological Sciences