Required seminars and case conferences: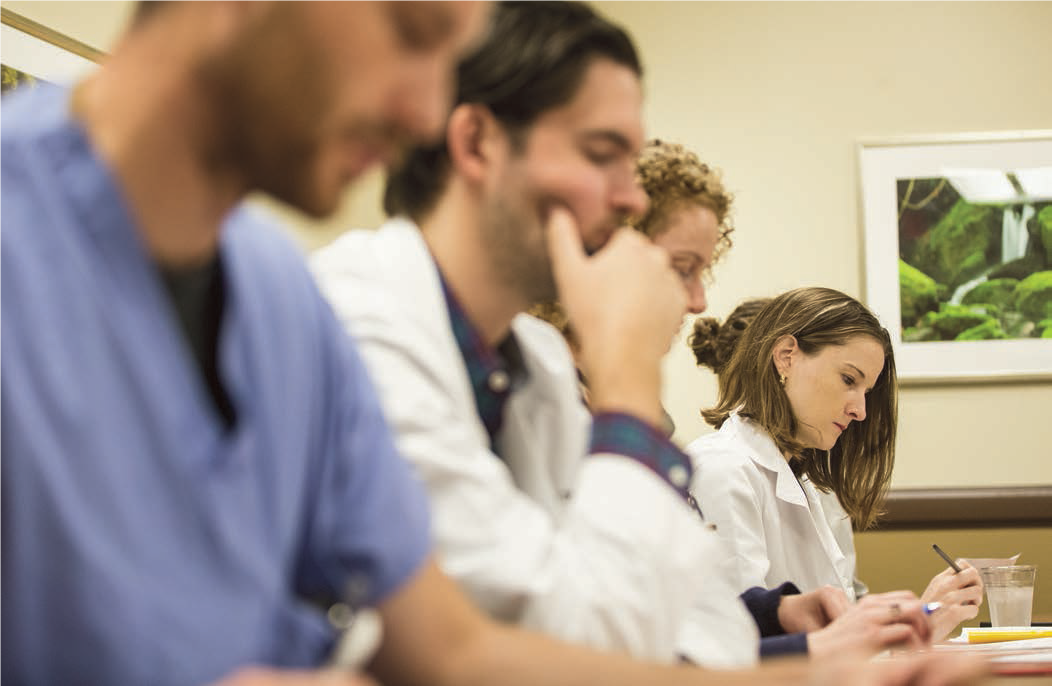 Biology and Psychology of Aging: Fellows review and discuss theories of aging, successful aging, and aging as an ongoing process of psychological development. Topics include epidemiology of aging, changes in the presentation of physical illness, neurological function, Neuropathology, Neurochemistry, Pharmacokinetics, cognitive function, developmental tasks, personality, and behavioral therapy. For each session, fellows are provided with a reading list and learning objectives for discussion and for additional self-instruction.
Assessment of Pathology in Aging: The seminar considers psychiatry and medical assessment and the relevance and characterization of social and cultural differences, and health services. Topics include a discussion of the presentation and treatment of psychiatric disorders in older adults, structure and function of social networks, social policy, ethical decision-making, methods and instruments of assessing physical function, cognitive impairment, and emotional function are discussed and compared. Techniques of assessment include brain pathology, Neuroimaging, brief and intermediate cognitive examinations, functional assessment, activity monitoring, structured interviews, symptom self-report scales, and observer-based behavioral rating scales.
Introduction to Clinical Research Methodology: The purpose of this seminar is to introduce the fellow to the basic tools for conducting clinical research relevant to psychiatry. Topics include: research design (randomized controlled designs, etc.) statistics (basic statistics, statistical comparisons), epidemiology (measures of association, basic designs), Neuroimaging, genetics, and decision analysis.
Elective seminars and case conferences:
Vanderbilt faculty give lectures on geriatric medicine topics. Topics include basic mechanisms of aging and response to disease, clinical syndromes associated with aging, current options for diagnosis, management and therapy, and risk factors for and strategies to modify functional disability. Lectures will include clinical topics and introduction to home health and community services. The fellow may be asked to deliver some lectures as they progress in competency.
Vanderbilt faculty and invited lecturers speak on a variety of geriatrics topics and research activities. Topics include the pathogenesis, evaluation, treatment, and prevention of illness relevant to geriatrics and application in practice and current information on the practice of geriatrics. 
A discussion about the ethical dimensions of patient care held in the Center for Biomedical Ethics and Society at Vanderbilt University. Each month an educationally rich case is selected by the ethics faculty to explore the range of morally complex concerns that arise across the life course in varied care settings. This conference brings together an interdisciplinary group of approximately twenty participants that includes faculty and students from various departments across Vanderbilt and the surrounding community.
A journal club devoted to hospice and palliative care supervised by Geriatrics and Palliative Care faculty.