The 2021 application cycle is now closed. Annual application instructions are archived below for reference.
---
Meet our current SCRIPS Medical Student Scholars:

Alistair Hilton (2021 Scholar)
Primary Research Mentor: Dr. David P. Bichell, Div. of Pediatric Cardiac Surgery
About Alistair: Alistair is a rising 4th year medical student at Vanderbilt University School of Medicine. He grew up in Idaho Falls, Idaho before attending Brigham Young University in Utah where he graduated with a BA in Asian Studies. While there he worked in the Translational Anatomy of Degenerative Diseases and Developmental Disorders Lab studying the structural innervation of cardiac tissue by myelinated nerve fibers utilizing whole organ staining techniques. After graduating, he moved to Nashville to begin his medical studies. He will be applying into Cardiothoracic Surgery with a goal towards pursuing a career in Pediatric & Congenital Cardiac Surgery. 
Research Focus: Cardiopulmonary bypass enables life-saving congenital surgical techniques but is not without its share of risks and complications. With Dr. Bichell and in partnership with Dr. Heidi Smith in the Department of Anesthesiology we are studying the effect of nitric oxide introduction into the bypass circuit on acute neurologic insult and acute kidney injury, utilizing circulating biomarkers of brain and kidney injury. We hypothesize that addition of nitric oxide will reduce biomarker levels and provide a protective effect against brain and kidney injury.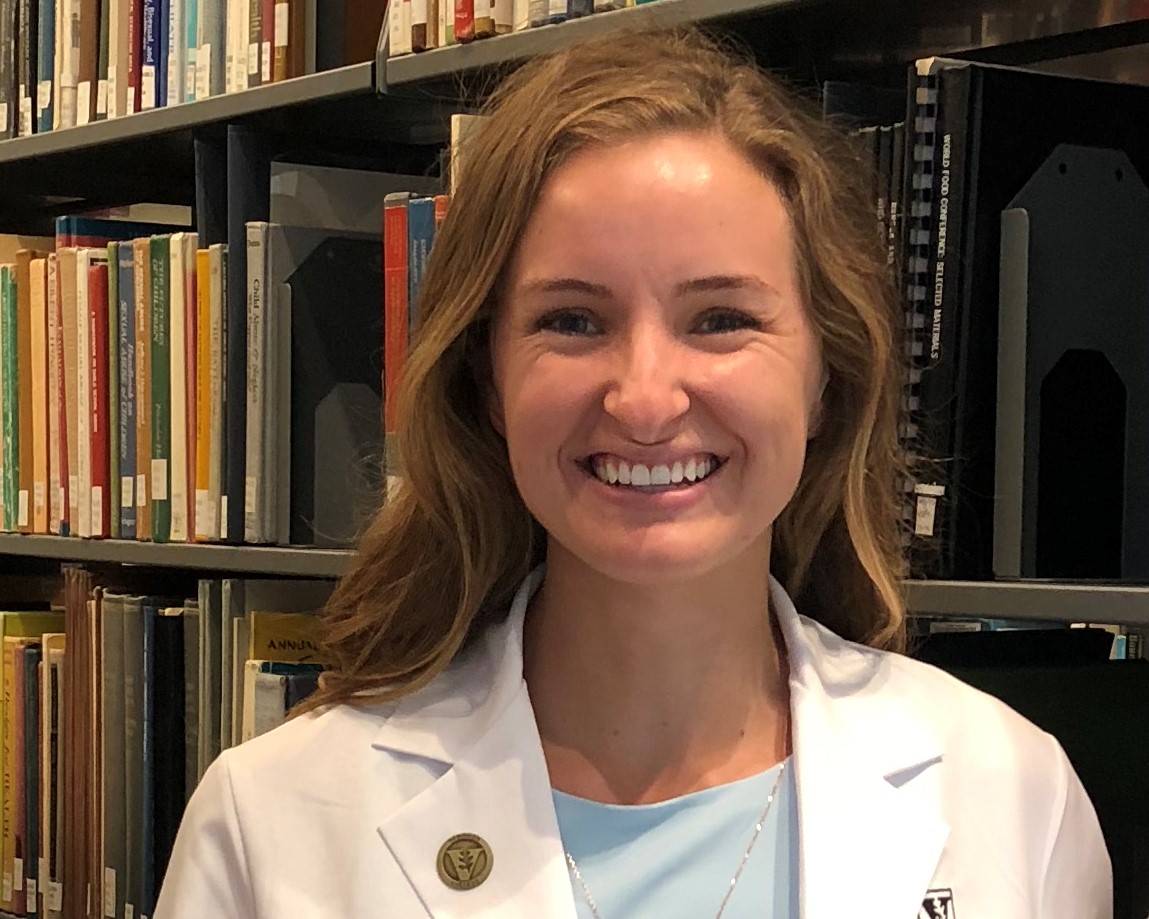 Melissa (Missy) Kimlinger (2021 Scholar)
Primary Research Mentor: Dr. Frederic T. (Josh) Billings, IV, MD, MSc, Dept. of Anesthesiology
About Missy: Missy is a rising 4th year medical student at Vanderbilt University School of Medicine. She grew up in southern Illinois before attending college at Saint Louis University. As an undergraduate, she worked in the bioanalytical chemistry lab of Dr. Scott Martin and obtained a BS in Biochemistry and Minor in Philosophy. Missy will be applying to Anesthesiology and hopes to pursue Cardiac Anesthesia.
Research Focus: Acute kidney injury (AKI) affects 10% of patients following major surgery and is associated with extra-renal organ injury, increased hospital length of stay, development of chronic kidney disease, dialysis, and death. Perioperative ischemia and reperfusion injury is common and contributes to AKI development. We hypothesize that the amount of oxygen delivery during renal ischemia and reperfusion affects oxidative damage and reactive oxygen species (ROS) production in the kidney, as well as systemic inflammation and injury. We will be testing this hypothesis in a murine model of ischemia and reperfusion injury, which will give insight to oxygen physiology during surgery and will hopefully contribute to improved oxygen administration strategies during human surgery.
---
SCRIPS Medical Student Scholar Alumni: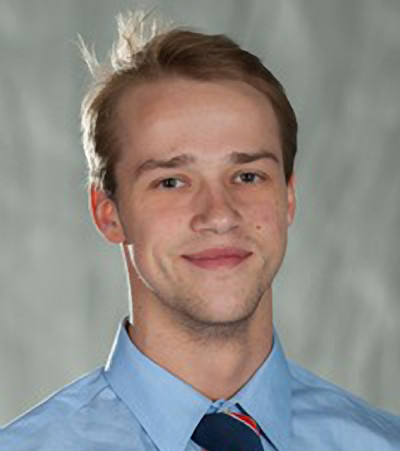 Colin White-Dzuro (2020 Scholar)
Primary Research Mentor: Dr. Wesley P. Thayer, Dept. of Plastic Surgery
About Colin: Colin is a rising 4th year medical student at Vanderbilt University School of Medicine. He was born and raised in Toronto, Ontario, Canada, and went to Vassar College in upstate New York where he graduated with a BA in Biochemistry. After graduating, he moved back home to Toronto and was awarded the Ted Rogers Centre for Heart Research Studentship to study the molecular basis of cardiovascular disease under Dr. Mansoor Husain at University of Toronto. He will be applying into Plastic Surgery with the goal of pursuing a career in Craniomaxillofacial Surgery. 
Research Focus: Burn injury remains a serious cause of morbidity and mortality in the United States. With Dr. Thayer and in conjunction with Dr. Leon Bellan in the Department of Mechanical Engineering, we are studying the use of a microcapillary-embedded hydrogel infused with Infliximab to burns in a murine model. We hypothesize that early application of the gel post-burn will reduce inflammation and prevent the conversion from partial to full thickness burn. 

Demetra Hufnagel (2019 Scholar)
Primary Research Mentor: Dr. Alicia Beeghly-Fadiel, Dept. of Medicine, Epidemiology
About Demetra: Demetra is rising 4th year medical student at Vanderbilt University School of Medicine. She grew up in Los Angeles, California and moved to New Haven, Connecticut to attend Yale, where she majored in Molecular, Cellular, and Developmental Biology with a concentration in Biotechnology. After graduating, she worked as a research associate at Yale School of Medicine studying endometrial stem cells and their role in both regenerative medicine and disease pathogenesis. She will be applying into Obstetrics and Gynecology, with a goal towards pursuing Gynecologic Oncology. She is very excited to have the opportunity to be a SCRIPS medical student scholar! Update: Demetra matched into Obstetrics & Gynecology at UCLA in 2021.
Research Focus: NF-kB Signaling in the Tumor Epithelium and Microenvironment and Relationship to Psychosocial Stress and Ovarian Cancer Prognosis

Alexandra (Allie) Williams (2019 Scholar)
Primary Research Mentors: Yan Ru Su, MD and Prince Kannankeril MD, MSci
About Allie: Allie is a rising 4th year medical student at Vanderbilt University School of Medicine. She grew up in Peoria, AZ and Boxford, MA, and went to Washington University in St. Louis for undergrad. She then moved to Nashville prior to starting medical school, where she worked as a research assistant at Vanderbilt in a lab studying Hypertrophic Cardiomyopathy (HCM). She aspires to become a pediatric cardiologist, and is excited about this opportunity to further her research background and contribute to the field of pediatric cardiology. Update: Allie matched into Pediatrics at Vanderbilt University Medical Center in 2021.
Research Focus: There are three to four thousand sudden unexpected infant deaths (SUID) in the U.S. each year, with about 75% of cases remaining unexplained after autopsy and extensive post-mortem investigation. It is known that up to 20% of autopsy-negative SIDS (subset of SUID) cases have underlying cardiac channelopathy- or cardiomyopathy-causing mutations, and we aim to identify and characterize cardiac genetic and molecular mechanisms that may place infants at an increased risk for SUID.
---
Interested in becoming a SCRIPS Medical Student Scholar? 
SCRIPS offers fully-funded mentored research opportunities for medical students pursuing interventional specialties. Mentoring of SCRIPS scholars will be facilitated by an Academy of Career Mentors, comprised of active MD basic research surgeons/physician-scientists, and an external advisory board consisting of surgeon/procedural-physician leaders in basic and translational research from across the country. The program also offers a Spring Symposium and quarterly scientific and professional development events aimed at creating relationships between scholars and with Academy members.
Eligibility
Medical students pursuing surgery or interventional/procedure-based specialties (see Academy of Mentors page for examples of eligible subspecialties.)
Willing to commit to full year of research
Lab experience must be in basic/translational research
Project mentor must be faculty at Vanderbilt (University or Medical Center) or Meharry
Contact amy.f.martinez@vumc.org if you are unsure if you meet these criteria.
Program Components
Generous stipend ($30,000 per year)
Health insurance
Allowance for travel to present at regional/national meeting
Participation in quarterly scientific/professional development events
Spring Research Symposium
Mentoring from prestigious internal and external Physician Scientists
Application Process
Note that application is shared with Medical Scholars Program. Be sure to answer SCRIPS eligibility questions on student application form.
Late fall: Application window begins
January 1: Intent to Apply form is due.
February 1: Applications are due. Applications are reviewed by an internal panel of distinguished physician scientists.
March: Candidates notified of application status
July 1: SCRIPS scholars start research experience