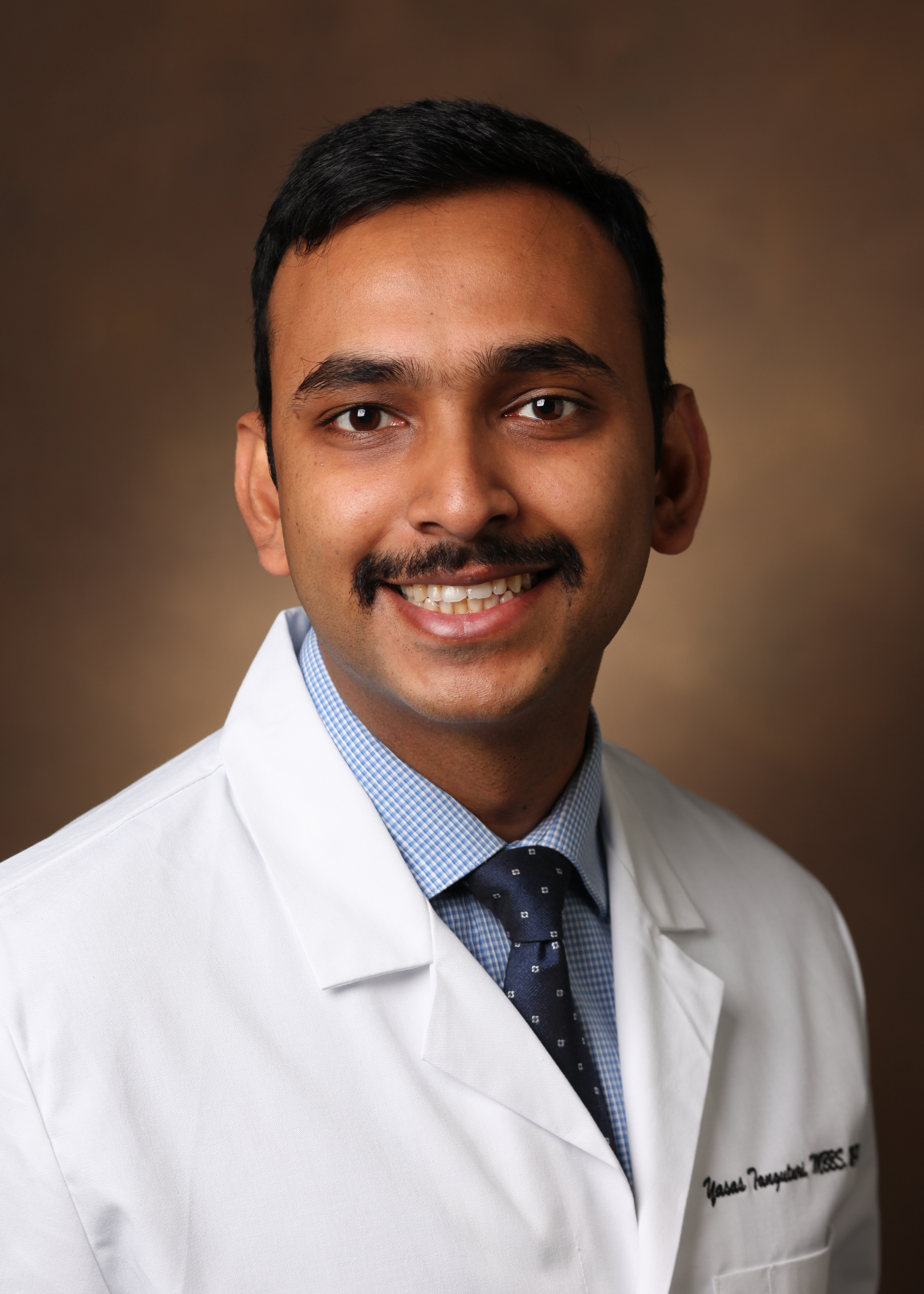 Yasas Tanguturi, MBBS
Assistant Professor of Clinical Psychiatry and Behavioral Sciences
Division of Child and Adolescent Psychiatry
Dr. Tanguturi has been a member of the faculty since 2017. He is the Assistant Medical Director for the Inpatient Child and Adolescent psychiatric unit at the Vanderbilt Psychiatric Hospital (VPH) and also works as an attending on the Child and Adolescent Psychiatry consult service at Vanderbilt Children's Hospital. In addition he also serves as an investigator at the MEND (Medical Exploration of Neuro-developmental Disorders) clinic, focused on clinical trials. He is interested in child and adolescent mental health, hospital based psychiatry, epidemiology and systems of care issues related to child mental health.
Selected Publications
Tanguturi Y, Bodic M, Taub A, Homel P, Jacob T. Suicide Risk Assessment by Residents: Deficiencies of Documentation. Acad Psychiatry [print-electronic]. 2017 Aug; 41(4): 513-9. PMID: 28083763, PII: 10.1007/s40596-016-0644-6, DOI: 10.1007/s40596-016-0644-6, ISSN: 1545-7230.

Springer AE, Tanguturi Y, Ranjit N, Skala KA, Kelder SH. Physical activity during recess in low-income third-grade Texas students. Am J Health Behav. 2013 May; 37(3): 318-24. PMID: 23985178, PMCID: PMC3761405, DOI: 10.5993/AJHB.37.3.4, ISSN: 1945-7359.