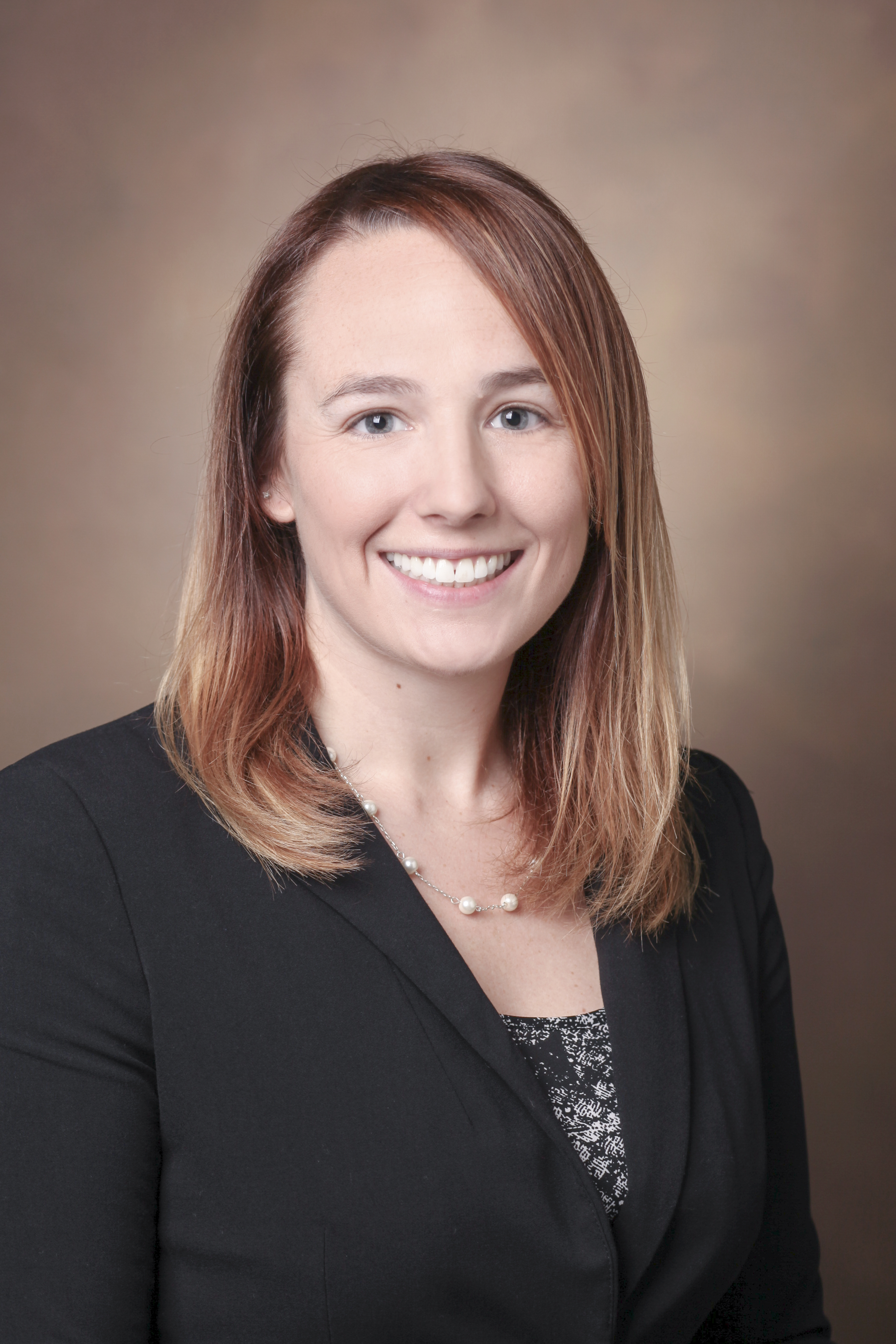 M.E. Wood, PhD, ABPP
Assistant Professor of Psychiatry and Behavioral Sciences
Forensic Psychology Postdoctoral Fellowship Director
Vanderbilt Psychiatric Hospital
1601 23rd Avenue South
Nashville
Tennessee
37212
Dr. Mary Elizabeth Wood is currently an Assistant Professor of Psychiatry & Behavioral Sciences in the Vanderbilt University School of Medicine. She completed her Ph.D. in Clinical Psychology with a concentration in Psychology and the Law from the University of Alabama, where she completed focused coursework, research, and clinical work in forensic psychology. She subsequently completed her predoctoral internship and postdoctoral fellowship in Forensic Psychology at Patton State Hospital. She is a licensed clinical psychologist and a certified outpatient forensic evaluator in the state of Tennessee. Dr. Wood is also board certified in Forensic Psychology through the American Board of Professional Psychology (ABPP).

Dr. Wood is a member of the Vanderbilt Forensic Evaluation Team, which provides court-ordered forensic mental health evaluations for Davidson County's criminal and juvenile justice systems. She also conducts forensic evaluations in her role as faculty in the Forensic Psychiatry Clinic, including evaluations of adjudicative competence, conservatorship, capacity to waive Miranda, mental state at the time of the alleged offense, sentencing mitigation, Atkins, etc.
Clinical Interests
Forensic assessment (i.e., competence to proceed, mental state at the time of the alleged offense, Miranda waiver); intelligence testing; intellectual disability (especially at intersection with criminal legal system)
Research Information
Dr. Wood's primary clinical and research interests fall at the interface of psychology and the law, with a particular emphasis on the appropriate identification, assessment, and treatment of individuals with Intellectual Disability (ID) in forensic settings. She has provided trainings to various groups of professionals, including trainees, mental health providers, and lawyers, in addition to frequently serving as an expert witness in this area. Dr. Wood has presented her work at a variety of conference proceedings, and she has published her work in various academic and research journals. Currently, she is working on a systematic investigation of forensic services provided through the Tennessee Department of Mental Health and Substance Abuse Services (TDMHSAS) and the Department of Intellectual and Developmental Disabilities (DIDD) for defendants diagnosed with ID.
Representative Publications
Wood, M. E., Anderson, J. L., & Glassmire, D. M. (2017). The MacCAT-CA in a forensic inpatient hospital: Interrater reliability, factor structure, and the relationship between subtest scores and clinician opinions of competence to stand trial. Psychological Assessment, 29, 776-785. doi:10.1037/pas0000368

Wood, M. E., Lawson, K. M., Anderson, J. L., Glassmire, D. M., Kinney, D. I., & Nitch, S. (2019). Meeting the Unique Needs of Defendants with Intellectual Disability Adjudicated Incompetent to Proceed: The Case for Reasonable Accommodations. The Journal of the Academy of Psychiatry and the Law.

Tansey, A., Brown, K. P., & Wood, M. E. (2021). Characteristics and outcomes for misdemeanants referred for court-ordered competency evaluations. Psychological Services. Advance online publication. http://doi.org/10.1037.ser0000535

Wood, M. E., Brown, K. P., Bitting, A. R., Slobogin, C., & Bowerman, B. (2021). Legal admissibility of the competence assessment for standing trial for defendants with mental retardation (CAST-MR). Journal of Personality Assessment. doi:10/1080/00223891.2021.1951742

Salekin, K. S., & Wood, M. E. (in press). Adults with developmental disabilities in the criminal justice system. In A. Redlich & J. Quas (Eds.), The Oxford Handbook of Developmental Psychology and the Law.