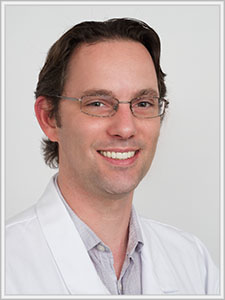 Hometown: Ocean Township. NJ
College: Columbia University
Medical School: NYU School of Medicine
Interests in Psychiatry: Clinically, I have enjoyed the challenges of acute stabilization associated with in-patient psychiatry as well as the richness of the therapeutic relationship developed in psychodynamic psychotherapy.  My research interests include exploring computational models of decision making under conditions of uncertainty in anxious and depressed patient populations.
Other Interests: I enjoy going out to eat, reading, spending time with my friends and family .