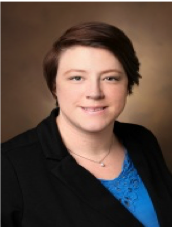 Kimberly Albert, PhD
Research Assistant Professor of Psychiatry and Behavioral Sciences
Vanderbilt Psychiatric Hospital
1601 23rd Avenue South
Nashville
Tennessee
37212
Dr. Albert's research focuses on the interface of cognition and emotion and examining cognitive processes that contribute to mood disorders risk and pathological cognitive aging. She completed a BS in neuroscience at Johns Hopkins University and received her PhD in neuroscience working with Dr. Paul Newhouse in the Clinical Neuroscience Research Unit at the University of Vermont. Dr. Albert completed post-doctoral training at the Center for Cognitive Medicine and Vanderbilt University with Dr. Warren Taylor, and currently has an appointment as a research instructor in the department of Psychiatry and Behavioral Sciences and Vanderbilt University Medical Center.    
Research Description
Dr. Albert's research focuses on the systems and behavioral neuroscience of early cognitive changes in pathological cognitive aging. Her work includes neuroimaging and remote, ecological assessment of subjective and objective cognitive function to better understand early brain network changes in Alzheimer's Disease, develop markers of risk, and target novel interventions to support cognitive maintenance in aging.