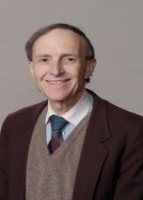 Harry Gwirtsman, M.D.
Psychiatry and Behavioral Sciences
Dr. Gwirtsman has been a member of the faculty since 1995. He was Director of the Division of Geriatric Psychiatry at the Vanderbilt School of Medicine from 1998 until 2006. He currently serves as the Director of Inpatient Services and the Psychiatry-Medical Unit (PMU), as well as the Consultation-Liaison Service, and is also Director of the Geriatric Psychiatry Program at the Nashville VA-Tennessee Valley Healthcare System. He is board certified in Adult Psychiatry, and has subspecialty boards in Geriatric Psychiatry.