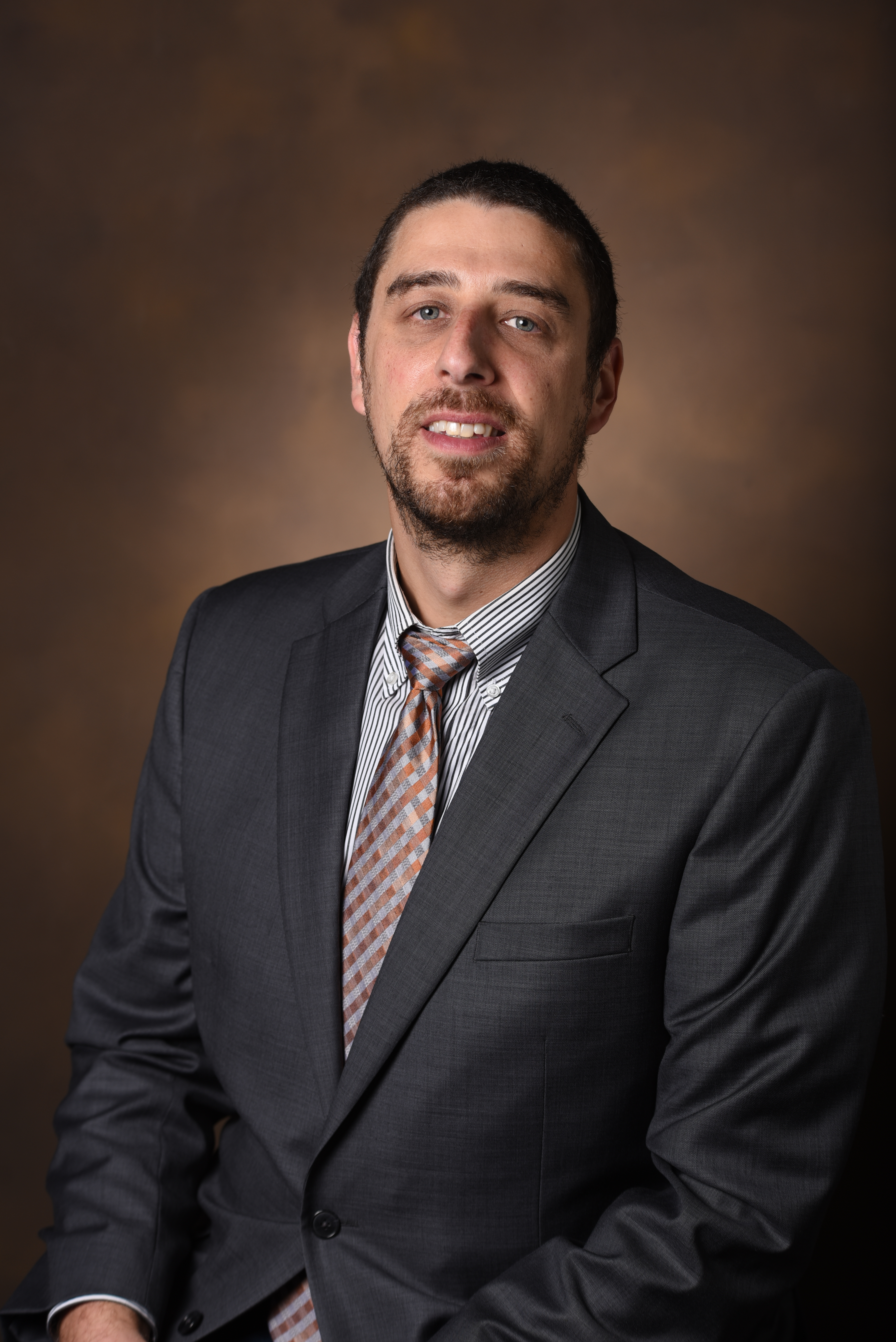 Alan S. Lewis, MD, PhD
Assistant Professor of Psychiatry and Behavioral Sciences
Division of General Psychiatry
Dr. Alan Lewis completed his undergraduate degree in Chemistry at the University of Pennsylvania, and received his M.D. and Ph.D. as part of the Medical Scientist Training Program at Northwestern University. He then undertook residency training in psychiatry at Yale University, followed by a research fellowship at Yale with Dr. Marina Picciotto. After briefly joining the Yale faculty, he moved to Vanderbilt in 2018, where he is Assistant Professor of Psychiatry and Behavioral Sciences and member of the Vanderbilt Brain Institute, Center for Addiction Research, Kennedy Center, and Center for Cognitive Medicine. He is a diplomate of the American Board of Psychiatry and Neurology in General Psychiatry.
Clinical Interests
Dr. Lewis is a member of the Emergency Psychiatry team within the Division of General Psychiatry. He provides consultation to the Vanderbilt University Hospital and Vanderbilt Wilson County Hospital Emergency Departments. He supervises Vanderbilt Psychiatry residents and fellows during their Emergency Psychiatry rotations.
Research Information
Dr. Lewis's research focuses on understanding how changes in hippocampal circuitry contribute to cognitive and behavioral impairments in neurodevelopmental disorders, especially in schizophrenia and autism. His research goal is to use a "bedside to bench" approach, starting with robust, replicable findings in human patient populations and applying cutting edge neuroscience techniques in rodent models to understand underlying pathophysiology.
Representative Publications
Bauer JP, Rader SL, Joffe ME, Kwon W, Quay J, Seanez L, Zhou C, Conn PJ, Lewis AS. Modeling intrahippocampal effects of anterior hippocampal hyperactivity relevant to schizophrenia using chemogenetic excitation of long axis-projecting mossy cells in the mouse dentate gyrus. Biol Psychiatry Glob Open Sci. 2021 Aug;1(2):101-111. doi: 10.1016/j.bpsgos.2021.04.005. Epub 2021 May 4. PMID: 34414387; PMCID: PMC8372626.
Lewis AS, Calipari ES, Siciliano CA. Toward Standardized Guidelines for Investigating Neural Circuit Control of Behavior in Animal Research. eNeuro. 2021 Apr 28;8(2):ENEURO.0498-20.2021. doi: 10.1523/ENEURO.0498-20.2021. PMID: 33782101; PMCID: PMC8174055.
Kim A, Rader SL, Fernandez TV, Vandekar SN, Lewis AS. Leveraging aggression risk gene expression in the developing and adult human brain to guide future precision interventions [letter]. Mol Psychiatry [print-electronic]. 2020 Oct 10/12/2020; PMID: 33046832, PII: 10.1038/s41380-020-00903-3, DOI: 10.1038/s41380-020-00903-3, ISSN: 1476-5578.
Roeske MJ, Konradi C, Heckers S, Lewis AS. Hippocampal volume and hippocampal neuron density, number and size in schizophrenia: a systematic review and meta-analysis of postmortem studies. Mol Psychiatry [print-electronic]. 2020 Jul 7/28/2020; PMID: 32724199, PII: 10.1038/s41380-020-0853-y, DOI: 10.1038/s41380-020-0853-y, ISSN: 1476-5578.

Lewis AS, van Schalkwyk GI, Lopez MO, Volkmar FR, Picciotto MR, Sukhodolsky DG. An Exploratory Trial of Transdermal Nicotine for Aggression and Irritability in Adults with Autism Spectrum Disorder. J Autism Dev Disord. 2018 Aug; 48(8): 2748-57. PMID: 29536216, PII: 10.1007/s10803-018-3536-7, DOI: 10.1007/s10803-018-3536-7, ISSN: 1573-3432.

Lewis AS, Pittenger ST, Mineur YS, Stout D, Smith PH, Picciotto MR. Bidirectional Regulation of Aggression in Mice by Hippocampal Alpha-7 Nicotinic Acetylcholine Receptors. Neuropsychopharmacology [print-electronic]. 2018 May; 43(6): 1267-75. PMID: 29114104, PMCID: PMC5916354, PII: npp2017276, DOI: 10.1038/npp.2017.276, ISSN: 1740-634X.
Lewis AS, Vaidya SP, Blaiss CA, Liu Z, Stoub TR, Brager DH, Chen X, Bender RA, Estep CM, Popov AB, Kang CE, Van Veldhoven PP, Bayliss DA, Nicholson DA, Powell CM, Johnston D, Chetkovich DM. Deletion of the hyperpolarization-activated cyclic nucleotide-gated channel auxiliary subunit TRIP8b impairs hippocampal Ih localization and function and promotes antidepressant behavior in mice. J Neurosci. 2011 May 18;31(20):7424-40. doi: 10.1523/JNEUROSCI.0936-11.2011. PMID: 21593326; PMCID: PMC3169171.
Chan CS, Glajch KE, Gertler TS, Guzman JN, Mercer JN, Lewis AS, Goldberg AB, Tkatch T, Shigemoto R, Fleming SM, Chetkovich DM, Osten P, Kita H, Surmeier DJ. HCN channelopathy in external globus pallidus neurons in models of Parkinson's disease. Nat Neurosci. 2011 Jan;14(1):85-92. doi: 10.1038/nn.2692. Epub 2010 Nov 14. PMID: 21076425; PMCID: PMC3058391.

Lewis AS, Schwartz E, Chan CS, Noam Y, Shin M, Wadman WJ, Surmeier DJ, Baram TZ, Macdonald RL, Chetkovich DM. Alternatively spliced isoforms of TRIP8b differentially control h channel trafficking and function. J. Neurosci. 2009 May 5/13/2009; 29(19): 6250-65. PMID: 19439603, PMCID: PMC2730639, PII: 29/19/6250, DOI: 10.1523/JNEUROSCI.0856-09.2009, ISSN: 1529-2401.