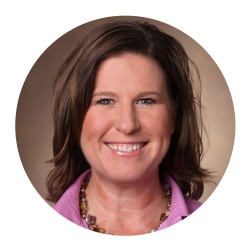 Teresa Hobt-Bingham, MSN, RN, NE-BC
Associate Nursing Officer,
Surgery
Vanderbilt University Adult Hospital

 
I started my nursing career at age 30 after many different career choices left me feeling like I had more to give and wanting to make a difference in my community. In August 2000, I started my career at Vanderbilt as a trauma nurse. My passion for trauma nursing started early and Vanderbilt was a national leader with a strong reputation and an innovative team. I was blessed to be surrounded by some of the best nurses, physicians, NPs, and leaders I have ever met. I have had many mentors along my path as I moved through the leadership ranks which started as the Trauma assistant nurse manager and continued to my current position as the ANO for Surgery.
I have loved working at Vanderbilt from the moment I started.  Our culture is rich with curiosity, compassion, and commitment. Being a Vanderbilt leader affords me the ability to help others reach their dreams in a community that cares for one another.