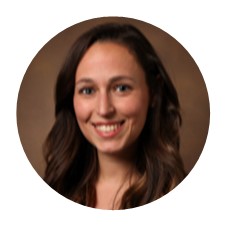 Ashley Vosilla, MSN, RN, NE-BC
Senior Magnet Program Manager
Vanderbilt University Adult Hospital

I started my nursing career at VUAH as a nurse resident in 2012. I credit the nurse residency program for bringing me to Nashville and for preparing me greatly as a nursing professional. After working as a staff nurse for three years, I moved into a clinical staff leader role on the Cardiac Stepdown Unit. I took advantage of the VUMC Nursing tuition benefit and pursued my MSN in Healthcare Leadership from Vanderbilt University School of Nursing. Upon graduation, I transitioned into my current role as Senior Magnet Program Manager for VUAH.
Vanderbilt nurses are the best because they deliver high-quality patient-centered care, earning us recognition as a Magnet-designated hospital. With our shared governance structure, Vanderbilt nurses at all levels play a crucial role in the continual growth of the nursing profession. Our nurses are truly a community who support each other and support the needs of our patients and families.