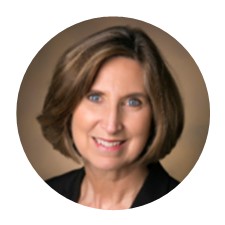 Robin L. Steaban, MSN, RN, NEA-BC
Chief Nursing Officer
Vanderbilt University Adult Hospital
Vanderbilt was and is a prestigious academic medical center and a well-known nursing powerhouse, so the choice to come here was easy. I was a cardio-thoracic CNS before I came. I was educated in an MSN program as a CNS with a secondary specialty of Administration. I "fell" into leadership here. What a great place to grow up as a leader. Everywhere you look at Vanderbilt there are people who will help you be successful. 
I often talk with staff nurses who come from other organizations and ask them what is different here. I believe what they tell me is what makes Vanderbilt nurses THE BEST nurses. They tell me they have a voice, and physicians, leaders, and others listen to their opinion. They tell me we have high expectations for performance and you have to know and practice evidence-based nursing with precision. Nurses here push each other to be better. They ask why. They are hungry to learn. They challenge the status quo to make patient care better. Vanderbilt nurses are phenomenal!