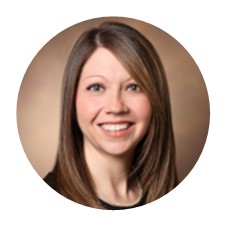 Heather Campbell, MSN, RN, NE-BC
Director of Nursing Workforce
Vanderbilt University Adult Hospital

In 2003, I graduated from nursing school and started working at VUAH as a bedside nurse. Over the next 11 years, I had the honor to experience several roles including charge nurse, assistant manager, and business coordinator. With VUMC tuition assistance, I obtained my MSN in 2013. In every role, I had the support of amazing leaders including Janice Gabbard, Michele Hasselblad, and Robin Steaban. These leaders all pushed me outside my comfort zone and into new skills and abilities to allow me to better serve our patients and staff. The absolute best part of being a nurse leader at VUMC is the amazing staff on our team.