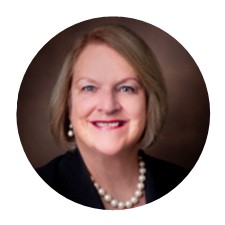 Barbara Sanders, MMHC, BSN, RN
Associate Vice President, Adult Perioperative Enterprise
Adult Perioperative Services
Vanderbilt University Adult Hospital

I joined the VUMC nursing team at Vanderbilt Psychiatric Hospital (VPH). I worked on the Child and Adolescent Units until I transitioned into a new role with System Support Services to implement CPOE at VPH. I then joined the Expansion and Transition Team to design, plan, and implement the addition of three ICUs and 12 ORs in the Critical Care Tower. I joined Perioperative Services in January 2010 and worked my way from a senior associate to a director and then senior director position to my current position in February 2020.    
The best part of being a leader at VUMC is working alongside innovative, highly-educated, and critical thinkers. The ability to advance one's skills, knowledge base, and career path is exceptional at Vanderbilt. My experience has exceeded my expectations and has allowed me to grow both personally and professionally and attain my career goals. I value my relationships across the enterprise, and I am grateful to be able to work with the "best of the best."