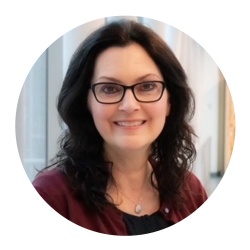 Shelley Atkinson, DNP, ACNP-BC, ANP-BC
Director of Advanced Practice, Acute Surgery
Office of Advanced Practice
 
My first experience at Vanderbilt University Adult Hospital (VUAH) was as a summer extern and I loved the academic atmosphere that promoted learning.  I began my nursing career at VUAH as a new nurse on the surgical stepdown.  After several years of nursing, I wanted to strive to achieve higher professional goals.  I used the tuition benefit and earned an MSN.  In 1998, I was given the opportunity to start a career as a trauma nurse practitioner.  I had the privilege to be surrounded by a talented trauma team that used evidence-based knowledge to improve patient outcomes.  After completing the DNP program, I transitioned into my current role as the Advanced Practice Director of Acute Care Surgery.
The best part about being an advanced practice leader is the privilege to work with an amazing, hard-working group of people that cares for one another, empowers each other to grow, and are committed to demonstrating excellence in patient care.