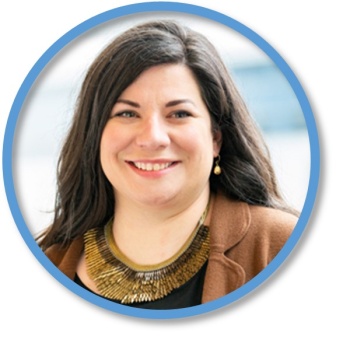 Please welcome our new CNO Gretchen K.D. McCullough, MSN, RN, NEA-BC!

I am thrilled to welcome Gretchen to this important leadership role at Monroe Carell.  Gretchen has a terrific background of designing for patients and families in a rapidly-growing segment of health care, and I could not be more pleased to have her as a colleague.
Marilyn Dubree, MSN, RN, NE-BC
Executive Chief Nursing Officer
Vanderbilt University Medical Center
 
"I've been so impressed with the quality of practice and the care that is coming out of Monroe Carell, and I have a lot of joy and excitement to join the team.  One of the things that is critical to me in any job is that it has to have the ability to impact care in rural communities as a part of the work.  I was also so struck by the quality of people on the teams at Monroe Carell. At the risk of simplifying it, it feels like such a good group of humans."

As she begins her new role at Monroe Carell, McCullough will spend her first 90 days on a listening tour, hearing from nurses, teams and families to understand and assess top priorities and areas of focus.

McCullough joined OHSU as senior nursing director for Women's and Neonatal Services before becoming the inaugural associate chief nursing officer for Women's and Children's Services. During her time at Doernbecher Children's Hospital, McCullough was proud to celebrate numerous quality outcomes highlighted in OHSU's third Magnet designation, as well as expansion of novel services including community hospital outreach, NICU and Pediatric Acute Care Units, and programs including Oregon's first full-service fetal surgery program. In 2021, she was named the Advanced Nurse Leader of the Year by the Northwest Organization of Nursing Leaders for her many efforts in providing stability to teams during the COVID-19 pandemic.
A native of Oakland, Maryland, and raised in Saxonburg, Pennsylvania, McCullough completed an initial course of undergraduate study at Edinboro University of Pennsylvania. She remained in Pennsylvania and got an associate degree of nursing from Harrisburg Area Community College and a Master of Science in Nursing, Administration. McCullough is board certified by the American Nurses Credentialing Center (ANCC) as an Advanced Nurse Executive.

Gretchen K.D. McCullough, MSN, RN, NEA-BC
Chief Nursing Officer
Monroe Carell Jr. Children's Hospital at Vanderbilt