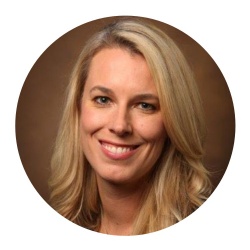 Kate Burger, MSN, RN
Senior Associate, Nursing
Medicine/ED/Oncology

I began and developed my nursing career as an oncology nurse in Women's Health in several Northeast academic medical centers. When I moved to Nashville, I chose to continue working in an academic setting and was thrilled to join the Vanderbilt team. I have enjoyed working in both the inpatient and outpatient setting as a charge nurse and a nurse manager, as well as my previous role as an administrative nursing fellow.
The best part of being a nurse leader at VUMC is to witness the incredible work done by our nurses daily. I am honored to be a part of a nursing community that sets the standard for the highest quality of care for our patients and our community.