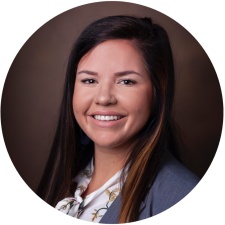 Richelle Graham, MBA, BSN, RN, NE-BC
Senior Associate, Surgery
Vanderbilt University Adult Hospital
This is my second time working at Vanderbilt. I first worked as a Registered Nurse in the Vanderbilt Ingram Cancer Center in 2015. The relationships I built with compassionate providers and inspiring leaders brought me back to VUMC in 2019 in a leadership role. I served as an inpatient Nurse Manager for 2 years prior to this role. Working alongside leaders who live the Credo everyday and having the privilege to support VUMC nurses is what I enjoy most. I am proud to be a VUMC nurse leader. 
Vanderbilt nurses go the extra mile. They are dedicated, empowered, innovative, and compassionate. Vanderbilt nurses are the best.