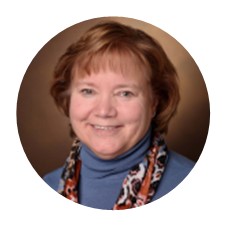 Holly Ann Judge, MSN, RN, NE-BC
Associate Nursing Officer,
Women's Health,
Vanderbilt University Adult Hospital

Nursing leadership is my passion. Originally from Buffalo, New York, my first job was to transition newborns after birth. Soon after, I transitioned to a high-risk Labor and Delivery nurse. From that moment, I dedicated my career to Women's Health. My jobs included public health, case management, manager, and director. As a nurse leader in El Paso, Texas, on the Mexico border, I broadened my exposure to women's health disparities and the impact nursing brings to wellness in poor communities. When we relocated to Nashville in 2013, I knew the only place I wanted to work was Vanderbilt. To work alongside highly acclaimed clinicians and nurses providing evidence-based care to critically ill obstetric patients was the realization of a dream. As nurse leaders at Vanderbilt, we are committed to the professional development of nurses through care collaboration, engagement in research, and career advancement.