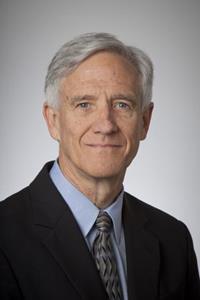 Education:
B.A. (1974) – Southern Methodist University, Texas (Chemistry)
M.D. (1978) – University of Texas, Southwestern Medical School
Residency (1978-81) – Massachusetts General Hospital (Internal Medicine)
University of Texas, Southwestern Medical School (Clinical Nephrology)
Postdoctoral Fellow (1982-84) – University of Texas, Southwestern Medical School, (Department of Molecular Genetics)
Bio:
Dr. Tom Daniel has contributed to innovative healthcare solutions as a practicing physician, scientist, educator, research executive and entrepreneur. Formerly in senior R&D leadership positions at Immunex, Amgen, and AmbRx, he currently is Venture Partner at ARCH Venture Partners, Chairs Locana Bio, and serves as Director at Magenta Therapeutics, Zafgen, Vividion, Sana Therapeutics, and Gossaner Bio. Dr. Daniel previously led Research & Early Development at Celgene Corporation, where he and colleagues established new corporate collaboration approaches and advanced to approval of multiple impactful medicines in oncology and inflammatory diseases. Dr. Daniel chairs the Board of Overseers of The Scripps Research Institute, advises the Parker Institute for Cancer Immunotherapy, is a Trustee of Reed College, and serves as Director for the Lupus Research Alliance. He obtained his undergraduate degree at Southern Methodist University, his medical degree at UT-Southwestern Medical School, trained in Internal Medicine at Massachusetts General Hospital, and was formerly Hakim Professor of Medicine at Vanderbilt.