The Vanderbilt University Medical Center Department of Neurology Division offers 8 total positions for its ACGME-approved Epilepsy and Clinical Neurophysiology fellowship programs. These positions include 6 adult and 2 pediatric fellows in either 1 or 2-year positions.
The mission of Vanderbilt's Clinical Neurophysiology fellowship program is to train future epileptologists and neurophysiologists to treat patients with all forms of epilepsy and neuromuscular disorders across the lifespan. We do this through high volume exposure to epilepsy in diverse environments:
Outpatient EEG
Outpatient epilepsy management through continuity clinic
Critical care EEG
Epilepsy monitoring unit (EMU): 8-bed adult EMU and 6-bed pediatric EMU
Pre-surgical epilepsy work-up

Invasive EEG monitoring (stereoEEG and GRID)
Intraoperative electrocorticography
Functional mapping
3T MRI (7T MRI for research protocols) with dedicated adult and pediatric neuroradiologists
Functional MRI
SPECT
PET
Wada
Neuropsychological testing
Neuropathology

Surgical epilepsy treatments: resective surgery, laser interstitial thermal therapy (LITT), radiofrequency ablation, vagal nerve stimulation (VNS), responsive neurostimulation (RNS), deep brain stimulation (DBS)
Strong integration of:
Robust adult and pediatric curricula
Supplemental education in other neurophysiology modalities:

Intraoperative monitoring (IOM)
Autonomic testing
Electromyography (EMG)
Polysomnography (PSG)
Opportunities for scholarly activities in varied domains: research, clinical trials, quality improvement, education, advocacy
At the end of fellowship, graduates are prepared for the American Board of Psychiatry and Neurology (ABPN) Subspecialty Certification in Clinical Neurophysiology. We are proud of our current 100% CNP board pass rate. Graduates are well-equipped to practice in academic institutions of various sizes across the country, private healthcare systems, and outpatient private practices.
| | |
| --- | --- |
| | Getting to Know Nashville |
---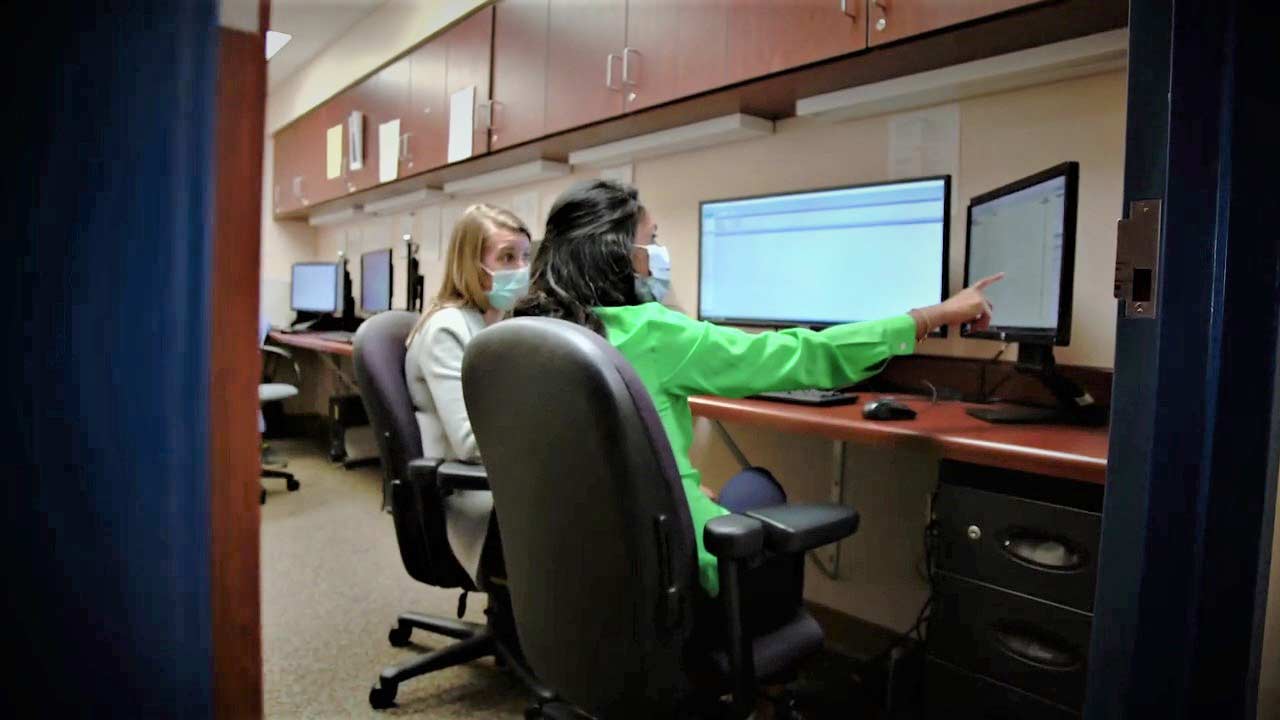 ---
Tracks and Sample Schedules
-Sample fellow rotation schedules in various tracks are illustrated below. Fellows on all tracks will participate in a continuity clinic (1 half-day per week on average) throughout their 1-2 years of fellowship. The 2-year Advanced Epilepsy track offers additional research opportunities, more surgical cases, more autonomy in continuity clinic, and leadership and teaching opportunities. Advanced Epilepsy complete their first year through Clinical Neurophysiology Fellowship and their second year is Epilepsy.