Vanderbilt University's 40th Annual Research Forum provides an opportunity for trainees in the health professions at VUMC to present research conducted at Vanderbilt. Hosted annually by the Office of Graduate Medical Education and the House Staff Advisory Council, the 2022 Forum is open to all Vanderbilt University School of Medicine Students, House Staff, Nursing Students, Pharmacy and to the Center for Programs in Allied Health Students.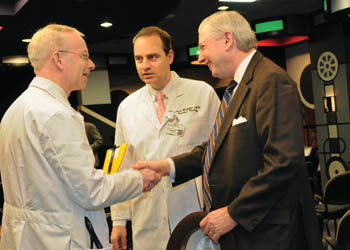 Abstracts are reviewed by a panel of Faculty who are actively involved in clinical and basic science. Top abstracts in basic science and clinical research are selected from over 80 submissions.  The overall top abstract selected will be awarded the Elliot V. Newman Prize.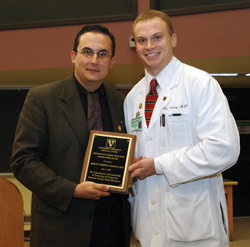 The Grant W Liddle Award, which honors a faculty member who demonstrates exemplary leadership in the promotion of scientific research at Vanderbilt University Medical Center, is presented annually at the Forum.
Click here for results of the most recent Research Forum.