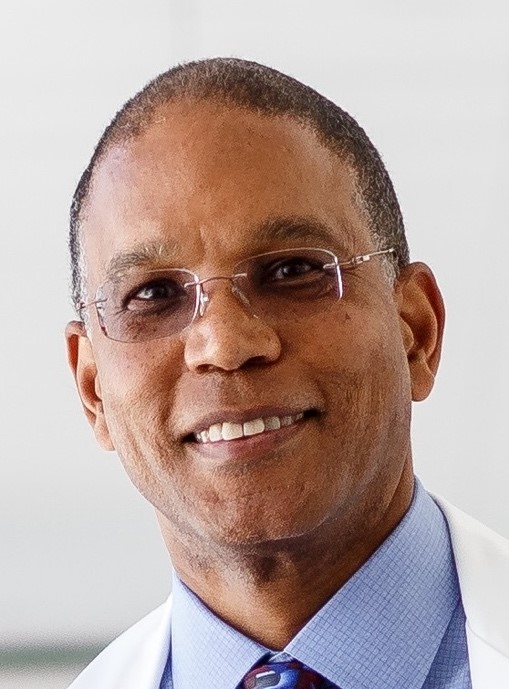 Neil R. Powe, M.D., M.P.H., M.B.A.
Priscilla Chan and Mark Zuckerberg San Francisco General Hospital
Constance B. Wofsy Distinguished Professor of Medicine, and
Vice-Chair, Department of Medicine
University of California San Francisco
Education:
B.A. (1976) – Princeton University, New Jersey
M.D. (1981) – Harvard Medical School, Massachusetts
M.P.H. (1981) – Harvard School of Public Health, Massachusetts
Residency and Fellowship – Hospital of the University of Pennsylvania
M.B.A. (1986) – The Wharton School, University of Pennsylvania
Bio:
Neil R. Powe trained in internal medicine, epidemiology, and health services research. He completed residency at the Hospital of the University of Pennsylvania where he was also a Robert Wood Johnson Clinical Scholar. Dr. Powe is a member of the Institute of Medicine, American Society of Clinical Investigation, the Association of American Physicians, the American Society of Epidemiology, and a Master of the American College of Physicians. He is the former chair of the National Advisory Committee of the Agency for Healthcare Research and Quality. Among his honors are the John M. Eisenberg National Award for Career Achievement in Research from the Society of General Internal Medicine, the Distinguished Educator Award from the Association for Clinical Research Training, the Belding H. Scribner Award from the American Society of Nephrology, the Diversity Award from the Association of Professors of Medicine, and the David M. Hume Award from the National Kidney Foundation.
Prior to his position at University of California, San Francisco (UCSF), Dr. Powe was the inaugural James F. Fries Professor of Medicine and University Distinguished Service Professor of Medicine in the Department of Medicine at the Johns Hopkins University School of Medicine, where he directed the Welch Center for Prevention, Epidemiology, and Clinical Research, and the Training, Education, and Career Development Program for the Clinical and Translational Science Institute. 
Dr. Powe's research has involved clinical epidemiology, health services research, and patient outcomes research using prospective methods of randomized controlled trials and cohort studies, cost-effectiveness analysis, meta-analysis, retrospective analyses of administrative databases, and survey research. He has extensive experience in developing and measuring outcomes in chronic kidney disease. Dr. Powe is author of more than 450 articles including studies of early referral of chronic kidney disease patients, patient-physician contact in dialysis care, cost-effectiveness of screening for proteinuria, racial differences in cardiovascular procedure use among CKD patients, race and kidney function, effect of treatment modalities on survival, outcomes of dialysis care by type of ownership, access to transplantation, and organ donation.