Education, Training and Outreach
Mobile ETV/CPC Training Program
This program is conducted in conjunction with NeuroKids, a non-profit organization which Dr. Dewan cofounded. This initiative uses virtual presence technology to train neurosurgeons in advanced techniques for the treatment children with hydrocephalus.
Research Mentorship for neurosurgeons in LMIC
- Guidance for study design, statistical support, and manuscript production and publication
- Partners include neurosurgeons in Bangladesh, Ethiopia and Rwanda
Neurosurgical Outreach
Neurologic diseases are among the most disabling and burdensome conditions affecting low-resourced populations. However, the infrastructure and human resources available to address this growing entity in low and middle income countries (LMICs) are inadequate. Vanderbilt surgical team embarks on medical missions to provide clinical support to partners in LMICs.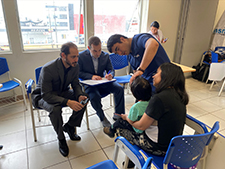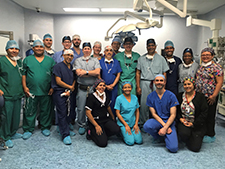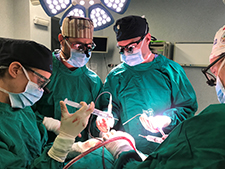 Peru
Each January, members of the Vanderbilt Neurosurgery Department travel to Lima, Peru to perform craniofacial operations, in conjunction with pediatric craniofacial plastic surgeons and pediatric anesthesiologists from other US institutions.  The mission is organized by KomedyPlast, who has completed over 15 years of collaboration with Peruvian plastic surgeons, head and neck surgeons, dental surgeons, and neurosurgeons, to further educate, collaborate on research, and to perform complex craniofacial operations for their children.  Many Vanderbilt neurosurgery residents have also joined trips, greatly enhancing their pediatric neurosurgery experience, largely focusing on craniofacial conditions, such as complex craniosynostosis, as well as congenital and trauma reconstruction.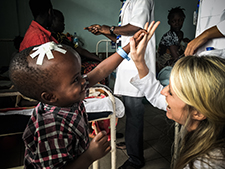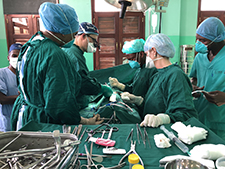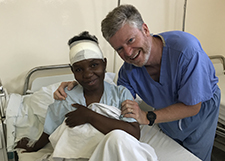 Tanzania/Zanzibar
The Vanderbilt Global Neurosurgery Program has also collaborated with providers in Tanzania and Zanzibar for many years. The group has traveled throughout Tanzania to various hospitals, collaborating with local providers, providing educational training, discussing research initiatives and clinical protocols, and assisting in the treatment of patients with neurosurgical conditions.  These conditions range from cranial and spine traumatic injuries, pediatric conditions (hydrocephalus, mild meningocele, encephalocele), adult degenerative spinal conditions, and both cranial and spine oncology. We maintain contact with providers in Dar es Salaam and Mwanza on the Tanzania mainland, and on the island of Zanzibar, allowing continuity of care, further educational exchanges, and discussion regarding patient treatment and follow-up. Attending neurosurgeons (with cranial, spine, and pediatric expertise), nurse practitioners, physician assistants, pharmacists, and neurosurgery residents have all been part of these trips.
Furthermore, members of the Vanderbilt Department of Neurosurgery, have been invited to serve as faculty on the annual Weill-Cornell Tanzania Neurosurgery Program Hands-on East Africa Course, providing lectures, as well as surgical demonstrations for the course.  This has also led to further research collaboration and expanding the network of neurosurgery education and Tanzania.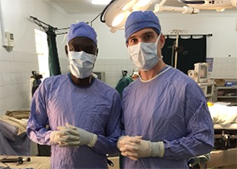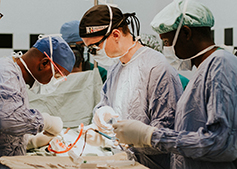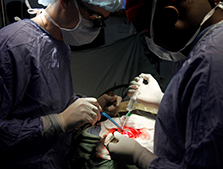 Uganda
Members of Vanderbilt Faculty have been working with partners in central and eastern Uganda since 2010.  Much of this work has been toward enhancing the training of neurosurgeons who treat children with hydrocephalus and spina bifida.  This has led to, among other initiatives, creation of a global database for patients with hydrocephalus and spina bifida.  Neurosurgeons in more than a dozen LMIC are using this platform to improve the care they deliver to thousands of vulnerable children.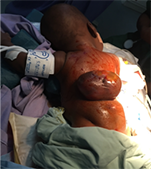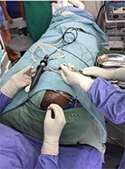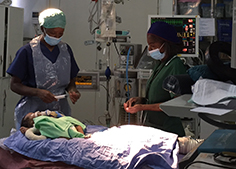 Malawi
NeuroKids
NeuroKids is a 501(c)3 non-profit cofounded by Dr. Dewan which seeks to improve the delivery of care to children with neurosurgical conditions by improving the training of neurosurgeons in low-resource settings. The model established by NeuroKids partners with existing hospitals in the Global South to train, equip, and support neurosurgeons that model best practices in pediatric neurosurgery, thereby increasing their capacity to help the most vulnerable children.