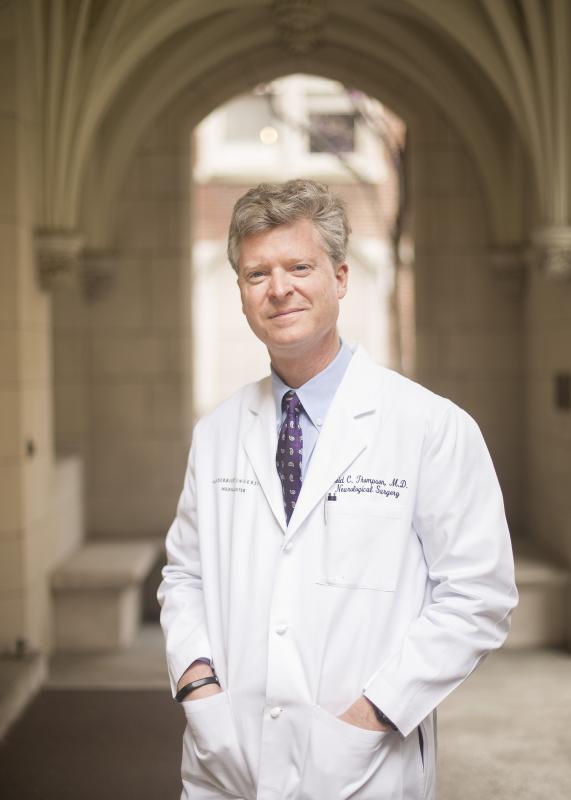 Welcome to Vanderbilt and the Department of Neurological Surgery.
Our top ranked facilities include Vanderbilt University Medical Center and Hospital, The Monroe Carell Jr. Childrens Hospital at Vanderbilt, and the Vanderbilt University School of Medicine. Partnerships with the Nashville Veterans Administration and an ever-expanding affiliate network of community and regional medical systems, provide the patient base for Vanderbilt.
Our clinical programs are comprised of 6 subspecialty areas within Neurosurgery, including Spine, Functional, Neuro-Oncology, Cerebrovascular and Endovascular, Pediatrics, and our Community Practice Program. In each of these areas we strive for excellence and provide state-of-the-art comprehensive neurosurgical care for patients in our local, regional, and national communities. Vanderbilts has a regional presence in over 172 counties.
We are an active, vibrant, energetic Department focused on academic and clinical excellence. It is our mission to recruit and retain the very best faculty, residents and staff, and to foster their development as one collaborative team. We provide high-quality patient care while educating tomorrows neurosurgical leaders and advancing research in the neurosciences. The Department has 16 physician faculty with a total of 32 including advance practice and research faculty.
The vast Medical Center main campus covers 11.5 million square feet with the adult hospitals having 834 beds and 271 pediatrics beds. The Neurosurgical Department performs over 5000 surgeries and procedures annually.
Vanderbilt Neurosurgical is committed to the training and education of our 21 residents, annually recruiting 3. We have an incredibly diverse spectrum of residents in our ACGME approved program.
Research is an integral part of what we do and is an area of emphasis in our Department. Our research programs span from the basic science laboratory level of investigation to human clinical trials and outcomes related research. Our award-winning faculty are recognized leaders in their fields, both nationally and internationally. Vanderbilt is increasingly being recognized as one of the leading centers for academic neurosurgery in the United States.
The growth of our Department as well as our surgical volume has resulted in neurosurgery becoming one of the very busiest single surgical services at Vanderbilt. I am very proud of the Department of Neurological Surgery and I encourage you to take a careful look and discover the winning qualities that define Vanderbilt.
Reid C. Thompson, MD
William F. Meacham Professor of Neurological Surgery, Chairman of the Department of Neurological Surgery, and Director of Neurosurgical Oncology