Mission
The Mission of the Vanderbilt University Medical Center Neurological Surgery Residency Program is to train competent, compassionate, proficient neurosurgeons capable of independently pursuing the neurosurgical career of their choice with exemplary success and the highest degree of integrity. The Program provides an environment that is intentionally inclusive, promotes diverse perspectives, and trains graduates to become advocates for their patients and communities.
Program Aims
Train competent and compassionate neurosurgeons capable of independently pursuing the neurosurgical career of their choice with expertise and integrity
Ensure each graduate is proficient in general neurosurgery and expert in at least one neurosurgical sub-specialty
Encourage and prepare residents to pursue careers in teaching, research, and academics
Innovate to continue to improve the way in which residents are trained, and share those innovations on national and international platforms
Teach residents to identify patients and populations who are medically underserved or vulnerable and to endeavor to improve the lives of people within those communities through patient care, research, and service
Promote a culture of professionalism, work-life balance, and personal wellness
Program Updates
For frequent updates and noteworthy information please follow us on twitter.

Neurological Surgery Residency News Spring 2020
---
Resident Training Program
The Resident Training Program is seven years in length (including the PGY-1 year). Each year the Department of Neurological Surgery matches with three residents from the National Resident Matching Program (NRMP). We feel very strongly about the ethics of the Matching Program and do not, in any way, attempt to recruit residency applicants outside of the Matching Program.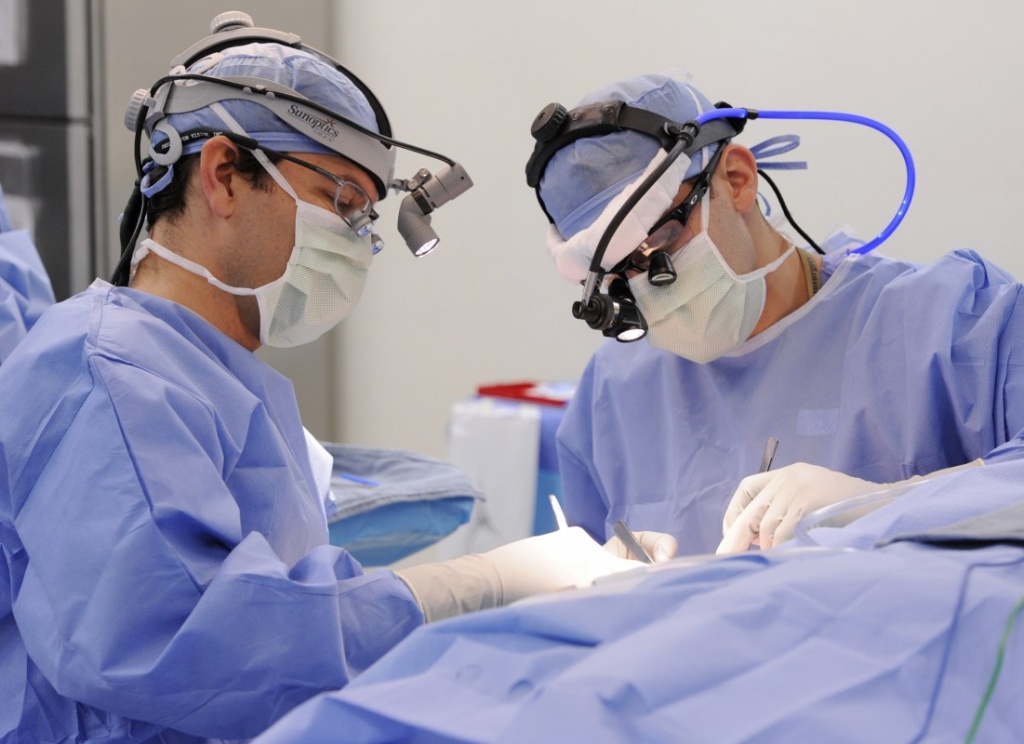 PGY-1: Residents rotate for four months on Neurosurgery, three months on Neurology, two months on Neurointensive Care, one month each on Trauma, Pediatric Surgery and NeuroAnesthesia, and 2 weeks on Emergency Medicine.
PGY-2: Resident spends four months on each of the Vanderbilt Adult Services of Spine, Tumor, and Vascular/Functional.
PGY-3: Residents spend four months on the Pediatric Neurosurgery Service at Vanderbilt Children's Hospital, four months at the Veterans Administration Hospital, and four months floating on the Adult Neurosurgery VUMC Service.
PGY-4/PGY-5: Residents spend individually-tailored time doing basic or clinical research. Further clinical training rotations or Infolded Fellowships , in an area of interest to the resident, may also be arranged during this period.
PGY-6/PGY-7: Residents rotate on the three Vanderbilt Adult Services as Senior and Chief residents, respectively.
There is a gradual assumption of increasing responsibility and authority during the 7 years of Residency with a strong emphasis on hands-on training. This is supplemented by conferences and didactic teaching. Residents must pass the Primary Examination of the American Boards of Neurological Surgeons prior to becoming Chief Resident. Graduates from our program are well placed to pursue successful careers in academic or private practice and ultimately become leaders in Neurological Surgery.