A Letter from Program Leadership
Application for positions must be made through Electronic Residency Application Service (ERAS)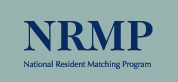 All candidates must be registered for the match with the National Residency Matching Program (NRMP) 
Vanderbilt Neurological Surgery Program Ranking Code: 1702160C0
A completed application to our Neurosurgery Residency Program will consist of the following items:
ERAS application by October 15th
Personal Statement
USMLE Transcript Part 1  
3 Letters of Recommendation
Medical School Deans Letter
Medical School Transcript
ECFMG Certification (Foreign Medical Graduates only)
Interviews 2021-2022
Invitations to interview will be released at or after 3pm Central time on Fridays in October. Applicants will have until midnight on Sunday to respond and email confirmations will be sent to candidates on Monday mornings. All interviews will be conducted virtually.
Monday, November 22, 2021
Tuesday, December 14, 2021
Friday,  January 7, 2022
Salary and benefit information can be found on the GME website under the Links for Applicants found on the right bottom portion of the web page at: https://www.vumc.org/gme/
Further information:
Pamela Lane
Phone: (615) 343-2452
Email: pamela.lane@vumc.org