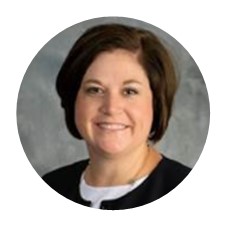 Tiffany K. Street, DNP, ACNP-BC
Associate Nursing Officer, Vanderbilt Heart & Vascular Institute
Vanderbilt Adult Ambulatory Clinics
I joined the Vanderbilt Heart and Vascular Institute (VHVI) in 2015 as director of Advanced Practice followed by the position of administrative director of the Ambulatory Practices and Ambulatory Advanced practice. However, I joined the Vanderbilt community years earlier – earning my Master of Science in Nursing from Vanderbilt University School of Nursing (VUSN) in 2003. Before joining VHVI, I served as a nurse practitioner at the DeBakey Heart and Vascular Center at Houston Methodist Hospital. I went on to receive my Doctor of Nursing Practice from VUSN in 2018. My professional leadership roles include being President of the Society of Vascular Surgery and a member of the Community Practice Committee for the Society of Vascular Surgery. All told, I have more than 18 years of clinical practice experience in Cardiac and Vascular Surgery and enjoy lecturing nationally as a nursing expert in vascular medicine.
The best part of being a nurse leader at VUMC is the nurses. They continue to exhibit high standards of clinical practice for themselves and their colleagues, while remaining compassionate to the needs of our patients and their families. Our nurses are resilient and always willing to go the extra mile for their patients and peers.