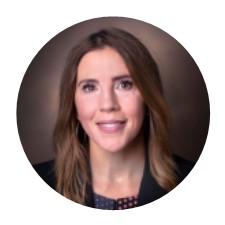 Beki Kazanofski, MSN, RN, CNOR, NE-BCAdministrative Director,
Medicine Specialties Clinics, Outpatient Dialysis, and Otolaryngology Clinic
and Interim Director, Digestive Disease Center
I chose to work at Vanderbilt because of the reputation for health care and the opportunities for professional growth and development that were not available at my previous organization like an insurance review nurse. I came here to fulfill my dream to be an operating room nurse, bringing with me my dedication to learning and helping patients and their families find healing. Many years later I am in nurse leadership, which is very exciting and rewarding. The best part about being a nurse leader at Vanderbilt is connecting with staff, providers, and patients. We are able to offer world-class health care here as well as guide and mentor the next generation of nurse leaders. It's the best of both worlds.