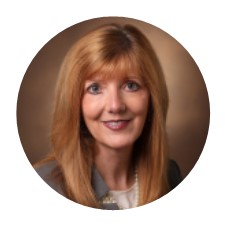 Marcella Lupica, MSN, RN, MBA, NEA-BC
Associate Nursing Officer,
Neurosciences, VHVI, Discharge Care Center
After 30 years in nursing, I joined VUMC in 2016 as the Associate Nursing Officer of the Neurosciences. My journey in nursing has been an exciting adventure, starting at the bedside as a critical care nurse in the SICU and PACU, then as roles as educator, nurse manager and assistant nurse director in Neurosciences and Orthopaedics. This prior experience was located at a large academic medical organization. In 2016, I came to Vanderbilt to challenge myself to learn and carry out another organization's culture and vision. Being a nurse leader here has been very fulfilling. The inpatient and ambulatory patient service managers and staff continue to amaze me every day. The focus on evidence-based practice and team-building is apparent in their daily work to assure quality care.