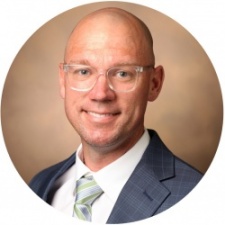 Clint Koerkenmeier, MHS, BSN, RN
Associate Nursing Officer
Vanderbilt-Ingram Cancer Center
 
I came to Vanderbilt University Medical Center in 2021 as the Associate Nursing Officer of the Vanderbilt-Ingram Cancer Center with the responsibility of leading and supporting the oncology nursing enterprise. Prior to assuming this role, I served as a clinical administrative director at MD Anderson, where I directed the operations of numerous service lines from 2015 to 2021. This included the Leukemia Center and Bone Marrow Aspiration Clinic as well as Gastrointestinal and Colorectal Surgery. Prior to working at MD Anderson, I was the Director of St. Louis University's Cancer Center and OSF St. Anthony's Cancer Center.  My nursing career began as a floor nurse at Cardinal Glennon Children's Hospital upon graduating from Nursing School in 2004.
The best part of being a nurse leader at VUMC is the family.  Starting a new position can be scary at any level.  When you join an organization at an Associate Nursing Officer level there are fewer peers to connect with to help acclimate into the new environment.  I started in July and instantly I was welcomed in and made to feel the support that only a family can provide. Being a male nurse, it was a great feeling to know that Vanderbilt has been recognized by the American Association of Men in Nursing as one of the best places in the country for male nurses to work.