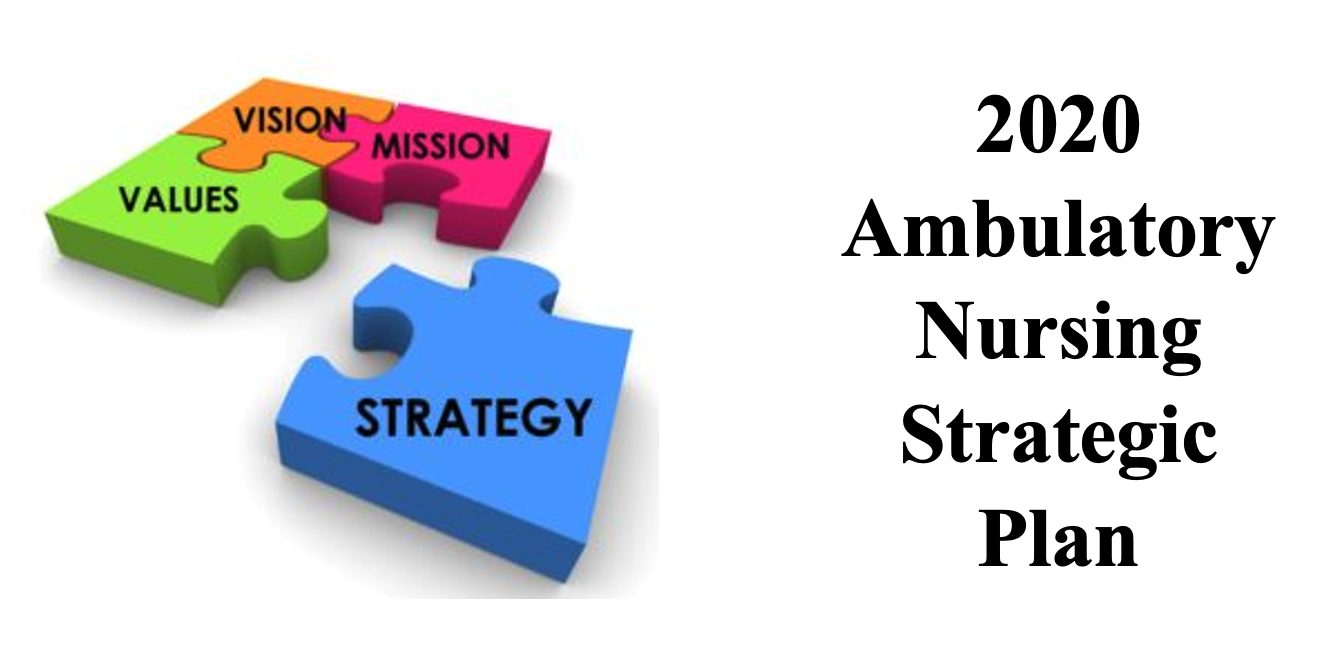 The Ambulatory Nursing Strategic Plan is grounded with a mission, vision, and key strategies aligned with the core values of Vanderbilt University Medical Center (VUMC). Partnerships with patients, families, and the community to advance health and wellness across the care continuum support our mission of excellence in nursing care, education, and research. Our core values help ensure all ambulatory nursing staff is working toward the same goals. Our vision is to be a national leader in nursing practice, education, and research in all nursing roles and specialties within ambulatory practice settings. Our goals and nursing objectives serve as guideposts to transform the way we deliver personalized care across the continuum while incorporating the meaningful contributions and capabilities of all ambulatory care teams.

The Ambulatory Nursing Key Initiatives are action items derived from clearly defined nursing objectives and designed to support the VUMC Strategic Directions including the following:
Design for patients and families; Discover, Learn and Share,
Making Diversity and Inclusion Intentional,
and Amplify Innovation.