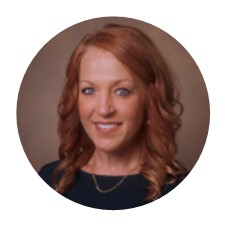 Elizabeth A. Sparks, MSN, RN, CNML
Assistant Administrative Director,
Vanderbilt Health and Williamson Medical Center Primary Care and Walk-In Clinics


Although I always dreamed of working for Vanderbilt, I began my career path as a bedside nurse with an associate degree at another area hospital where I worked as a nurse extern. As soon as the time was right in my life, I made the transition to Vanderbilt where I worked in a pediatric clinic. Under the amazing mentorship of a nursing director, I went back to school to obtain my BSN and was promoted to an assistant nurse manager position. That nursing director was replaced by another who encouraged me to obtain my MSN. It was then that I was coached to step into a manager position and appreciated that opportunity to serve for the next two years. As the incredible assistant administrative director who had mentored my management careerannounced her retirement plans, I was encouraged to step up and apply. The influence of several powerful nursing leaders along with the Nursing Tuition Benefit has brought me to where I am now.  The best part about being a nurse leader at VUMC is having the ability and honor to coach and mentor nurses and nurse leaders to be their best and achieve their career goals. Additionally, supporting our teams on the front lines as they provide the highest-quality patient care is rewarding to me. Although I am in administration, I am still a nurse at heart who wants to deliver compassionate and empathetic care to others. Empowering and enabling our teams to do this gives me great satisfaction.