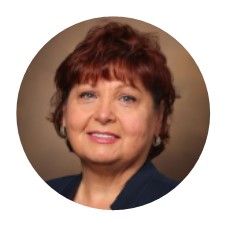 LeaRae Herron-Rice, MSN, BSN, CMPE
Associate Nursing Officer,
Vanderbilt's Center for Women's Health

When my husband and I decided to move down to Tennessee, my first choice was Vanderbilt.  My providers at Indiana University Health always spoke so highly of Vanderbilt and often measured their patient outcomes against Vanderbilt's. When a learned about the strong nursing leadership structure here, it quickly became my only choice. I truly have loved working here for the last five years. Vanderbilt sets its standards at a high level. There is a sense of pride among the nurses here. Being a part of the DAISY Award committee, I review numerous nominations about how our nurses make a difference in their patients' and families' lives every day. Yet most are so surprised to learn that they are nominated and say "it's what we all do every day." The best part of being a nurse leader is when you know you have mentored and supported your staff to help them grow professionally. It's a great feeling!