Welcome! This page highlights and celebrates activities of VCLIC members and their teams, across VUMC and beyond! 
Please reach out to Elise Russo with updates and additions to this page.
Read about VCLIC in the VUMC Reporter. 
Read about our Center Director, Dr. Adam Wright, at HIStalk.
---
Presentations
Stuart Weinberg, MD presented as a panelist on "Data Quality Improvement Success Story: Collaborating Through the Immunization Integration Program" as part of the AIRA Discovery Session Webinar at the American Immunization Registry Association. 
Patty Sengstack, DNP, RN-BC, has been invited to speak at ANIA (American Nursing Informatics Association)'s annual conference on a panel regarding "Documentation Burden." The panel will discuss the current and future state of documentation burden in the electronic health record and efforts at the national level to address the impact on clinical practice and patient safety, as well as the role of the informatics nurse. (please see the link for more information about this conference, which will occur from August 5-7th in San Diego, CA).  
Patty Sengstack, DNP, RN-BC and Trent Rosenbloom, MD, MPH, also recently presented at VU's Ethics Grand Rounds on Ethical Complexities in the New Era of Open Notes.  
Siru Liu, PhD presented "Leveraging Transfer Learning to Analyze Behavioral Intentions Toward COVID-19 Vaccines" at the 9th Annual Oak Ridge Postdoctoral Association (ORPA) Research Symposium. 
---
Woman to Watch 
Gretchen Jackson, MD, PhD has been named one of the Nashville Medical News 2021 Women to Watch. Congratulations, Dr. Jackson! Reading your career story is certainly inspiring!  
---
Siru Liu, PhD Selected into Women in AMIA Leadership Program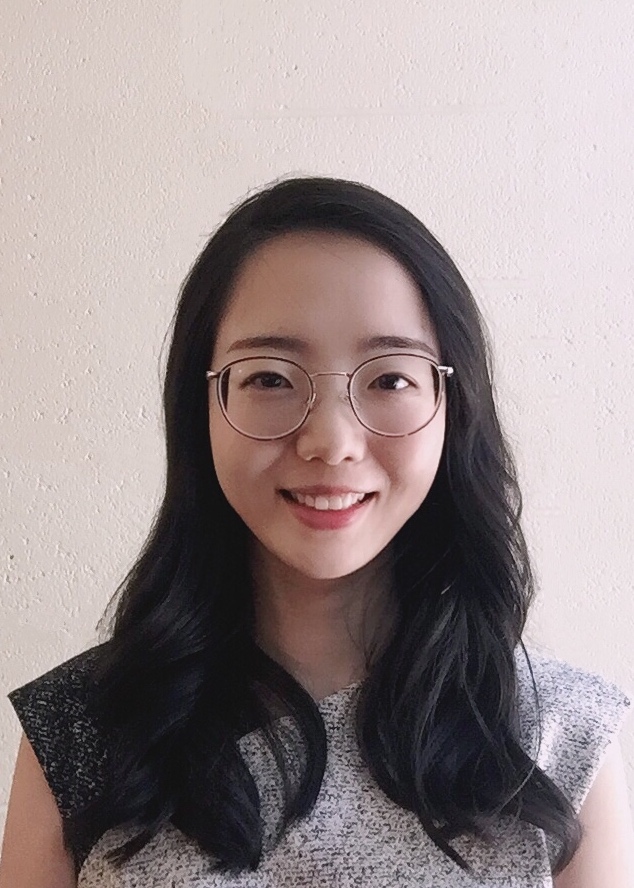 Siru Liu, PhD, was selected into the Women in AMIA (WIA) Leadership Program, a seven-month leadership development program for women researchers from across the health informatics ecosystem.  
---
Catalyzing Informatics Innovation (CI2) Program has 3 VCLIC Awardees 
3 VCLIC members were recently funded as awardees of the Catalyzing Informatics Innovation Program, run by DBMI Faculty member, Daniel Fabbri, PhD. 
"The DBMI Catalyzing Informatics Innovation (CI2) Program supports the development of creative, feasible informatics-based ideas that have the potential to improve health, healthcare, or discovery.   CI2 Program awardees receive not only modest funding to pursue their proposed project, but also join a cohort of CI2 Scholars who work closely with faculty and VUMC leadership. Cohorts learn about using real-world data and evidence to advance innovation, evaluate methods and impact change. CI2 awardees work closely with their mentor and the CI2 Advisors to ensure that their project is moving forward and leading to publications and extramural funding, as appropriate." 
Congratulations to Bryan Steitz, PhD; Wael Alrifai, MD, MS; and Justin Bachmann, MD, MPH on their acceptance into this program!  
Bryan's Project is: A Real-Time Dashboard to Visualize Time-Based Organizational Stress 
Wael's Project is: The Development and Validation of a Multidimensional Model to Measure Provider Workload in the Neonatal Intensive Care Unit (also note that this is Wael's second year participating in the program)! 
Justin's Project is: Decreasing Heart Failure Readmissions with Patient-Reported Outcome Measures 
 

Bryan Steitz, PhD 

 

Wael Alrifai, MD, MS 

 

Justin Bachmann, MD, MPH 
---
Policy Insights: Use of Web Services in Pediatric Care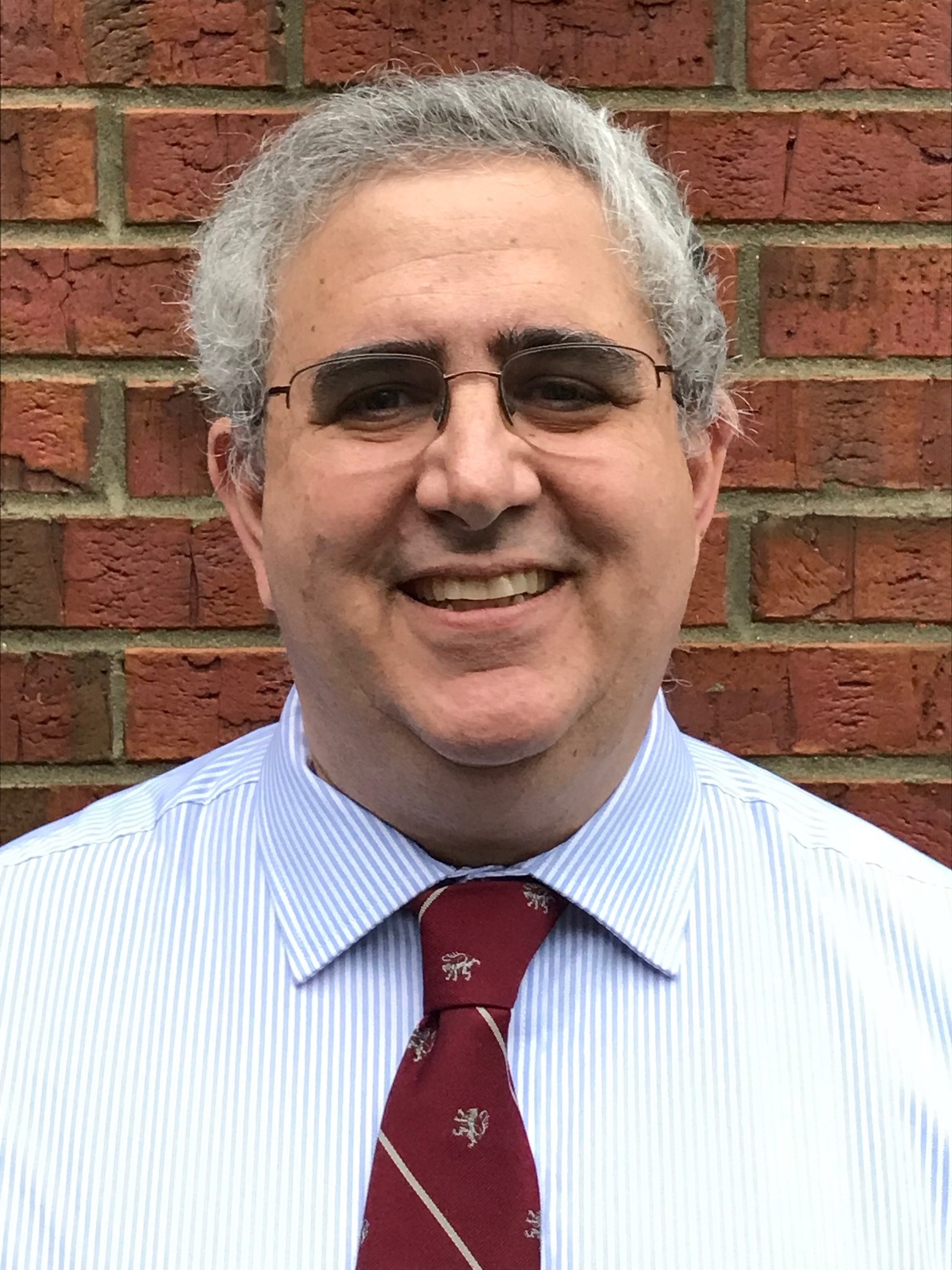 Stuart Weinberg, MD, was lead author of the American Academy of Pediatrics (AAP) Policy Statement "Integrating Web Services/Applications to Improve Pediatric Functionalities in Electronic Health Records" as well as a co-author on the corresponding technical report "Web Services and Cloud Computing in Pediatric Care." Additionally, he penned the article in the AAP news outlet "Looking to improve EHR functionality? Guidance addresses web applications, services," which ran on June 28th, 2021.   
The AAP summarized this essential work in a news release:  
Certified Electronic Health Record (EHR) technology is used by an estimated 96% of U.S. acute care hospitals and 94% of office-based physicians, but gaps continue to exist in many systems with regard to core pediatric functionalities. The American Academy of Pediatrics discusses these gaps and opportunities to address them with a policy statement, "Integrating Web Services/Applications to Improve Pediatric Functionalities in Electronic Health Records," published in the July 2021 Pediatrics (published online June 28). A technical report, "Web Services and Cloud Computing in Pediatric Care," will be published in the same issue and online. The policy statement reviews how web applications and web services can be integrated into EHRs to meet pediatric needs, such as assessing anticipatory and preventive care gaps including immunizations, calculating pediatric blood pressure percentiles, safely prescribing pediatric medication with weight-based dosing, plotting growth curves, or providing bilirubin management clinical decision support. The statement and technical report, written by the AAP Council on Clinical Information Technology, note that pediatric providers should work with their vendor users' groups to become familiar with available web services and web applications as potential solutions to improve pediatric functionalities. The AAP recommends that pediatricians learn about these tools and talk with vendors on ways to implement solutions where useful and feasible. 
The impacts of this work will be felt far and wide, as Dr. Weinberg's work was also referenced in the HIMSS White Paper "Aggregate Immunization Acknowledgement Message Reports Guidance," (Dr. Weinberg is co-chair of the HIMSS Immunization Integration Program Executive Committee).  
While the technical report, policy statement, and AAP article mentioned above were recently published, Dr. Weinberg has been advocating for use of web services for improving safety and accuracy of pediatric care since 2009, when he wrote an article for the American Academy of Pediatrics News publication "Web services can aid development of pediatric-friendly EHRs."  
Fantastic work, Dr. Weinberg!  
---
VCLIC Members Take Action with COVID-19-related Efforts
VCLIC members have been busy creating informatics-driven solutions and developing ways to support COVID-19-related interventions, research, data collection, and analysis. 
The depth and breadth of what our team members have been working on over just the last few weeks is extensive and incredibly impactful! We will continue to add to this page as we are notified of initiatives. 
Here is a sampling of the creative, essential COVID-19-related work being done by VCLIC members: 
Dr. Kevin Johnson has been working to obtain national data from Epic about the changes in the demographics of visits pre-and post-COVID-19 to highlight the disparity caused by telemedicine in its current form, and to suggest alternatives. He is working with Pediatrics to improve this disparity. Dr. Johnson is also supporting a project that Drs. Fabbri and Talbert are doing at Tennessee Tech. This project aims to determine a way to incorporate paper-based assessment form data into a standard data set for intake, at scale, regardless of the form's appearance.  

Dr. Melissa McPheeters is an integral part of the VUMC Health Policy team that has developed the COVID-19 Modeling for Tennessee as well as all of the related reports and supporting documents. She has given countless presentations to DBMI, VUMC, VU, and other stakeholders, many of whom are involved in the state's policy and decision-making processes.  

Drs. Adam Wright, Dara Mize, and the Health IT team developed new clinical decision support tools to help identify patients with pending or positive COVID 19 tests and alert healthcare providers to take appropriate precautions.

Dr. Allison McCoy created Reporting Workbench reports to help dermatology identify and easily contact patients to reschedule or convert to telehealth visit; extracted Clarity data to help develop models to predict positive COVID tests or worsening outcomes for COVID patients;  extracted Clarity data to help evaluate COVID and other respiratory virus outcomes in Type 1 and Type 2 diabetes patients; implemented the Epic Deterioration Index predictive model; and in the earlier phases of the pandemic, extracted Clarity data to help evaluate travel screening completeness. 

Dr. Rob Turer has helped with several projects, including implementing SmartText for ED "E-Pod" (COVID-19 Fast Track) documentation; Implementing a BPA for negative COVID-10 tests in the ED to facilitate throughput; designing and building ED daily reporting tools; designing and prototyping (with Dr. Trent Rosenbloom and Health IT) MHAV COVID-19 dashboard, which was adopted and improved upon by the enterprise analytics team under Bill Harrell; prototyping and implementing visualizations for a CDC-COVID-19 study reporting tool; publishing a perspective in JAMIA: Electronic Personal Protective Equipment: A Strategy to Protect Emergency Department Providers in the Age of COVID-19, co-authored with fellow VCLIC member Dr. Trent Rosenbloom.  

Dr. Dario Giuse has worked with the HDR team to do an early export of data for all patients on the census to extend the capabilities of an EDW2 report from daily to near-real-time; develop a real-time dashboard that shows all current inpatients with a reported positive COVID-19 result from the lab (mobile version also available); add a version of the same dashboard that is driven not by positive VUMC lab results but from documentation of positive status from the Word Cloud, which covers patients not tested at VUMC but admitted because of a positive elsewhere; create a report that shows the total number of COVID-19 tests done by the lab, with numbers of pending and positive results (the report also shows how many ventilators are in use and the total number of ventilators VUMC owns); create a version of the same report that shows testing done by the VUMC lab for non-VUMC patients (as part of VPLS), to give a complete idea of the actual testing volume for COVID-19; create some of the early map displays of the geolocation of patients who tested positive; and extend the Census Dashboard in StarPanel to display capacity and occupancy of the various inpatient units, to support resource/bed allocation for COVID-19 treatment.  

Dr. Trent Rosenbloom has worked with Assessment Site leadership to adjust their paper intake form (documentation and orders) to make it more computable via OCR and to include content likely to be of interest for research; worked with Health IT (and Dr. Rob Turer) to develop a COVID-19-related MHAV Tableau dashboard that allows operations to track MHAV use among COVID-tested patients to determine whether they have accounts and have reviewed their results in MHAV (MHAV is the primary means for supporting the big increase in telehealth at VUMC); helped Dr. Rob Turer frame out his concept for telehealth-enabled ED assessment (called ePPE), mentioned above and published in JAMIA; worked to modify policy, procedure, and technology approaches to MHAV enrollment to support remote enrollment for telehealth (a medical student he worked with is submitting a manuscript to JAMIA on this topic); worked with fellow VCLIC members, Dr. Josh Peterson and Dr. Melissa McPheeters to establish a COVID-19 registry within the RD to support predictive work; worked with ACMI to develop a common data model for all COVID-19 assessments, which may turn into working with the CDC; worked with Dan Fabbri and team (including Dr. Kevin Johnson and VU medical students) to target the OCR and manual review of COVID-19 assessment forms to digitize the paper-based documentation. 

Dr. Lindsey Knake created a research poster abstract for AMIA about a group she and her medical school classmates created to share treatment ideas and new research about COVID-19: Using Social Media as a Clinical Decision Support Tool During the Uncertainty of Covid-19.  

Dr. Robert Freundlich and Dr. Sunil Kripalani both mentioned their involvement in a COVID-19-related study being organized through the VICTR Learning Health System. This is a pragmatic clinical trial on the proning of patients with COVID-19, and informatics expertise is being leveraged in data collection, using Clarity/Caboodle, and analysis. 

Dr. Yaa Kumah-Crystal has been leading the Outpatient and Inpatient Telehealth initiatives as the Clinical Director for Telehealth. She is working with another VLIC member, Dr. Shane Stenner, on inpatient initiatives, and they are specifically working on pilots for virtual rounding. Regarding outpatient initiatives, Dr. Kumah-Crystal worked with the Redcap team to build out a Redcap/Twilio integration that will allow providers to text their patients Telehealth invitations without revealing the provider's personal mobile phone or email.  

Dr. Wael Alrifai has worked on several initiatives related to obstetrics and newborn care, including creating a number of decision support tools to protect mother and baby as well as team members carrying for the dyad and creating novel views in the labor and delivery grease board where users can determine at a glance which mothers have suspected or confirmed COVID-19, so obstetric and pediatric teams can perform timely planning for urgent and emergent deliveries. His team also collaborated with VCLIC members to utilize a link between mother and infant charts to deliver alerts that appear to newborn providers based on maternal risk factors and recommend the right actions. They updated portals used for babies born outside VUMC to screen their mothers' clinical and lab information. Dr. Alrifai notes that the VUMC obstetric and newborn COVID-19 tools have attracted attention from Epic representatives, enough that they requested VUMC build information to adopt some of its features.  

Drs. Jeremy Warner and Sanjay Mishra are part of the COVID-19 and Cancer Consortium (CCC19), whose goal is to collect prospective, granular, uniformly organized information on cancer patients infected with COVID-19 at scale and as rapidly as possible.  

Dr. Jon Wanderer has been building reports for tracking surgical cases that were cancelled or delayed due to COVID-19. 
VCLIC Members Support Vanderbilt Wilson County Hospital Epic Go-Live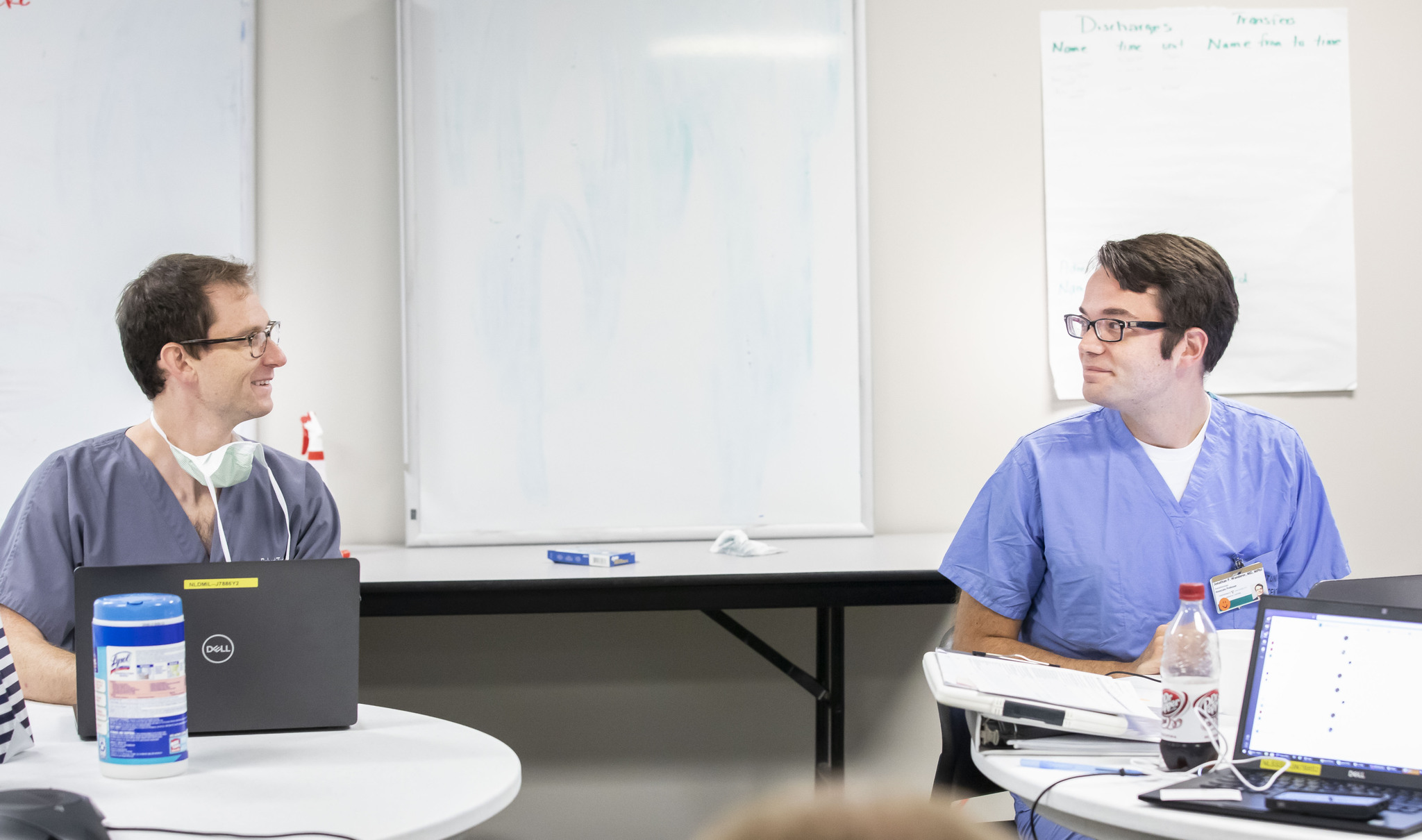 ​
Congratulations to the many VCLIC Members who supported the extremely successful VWCH Epic Go-Live! We know many of you were both part of the planning and on-the-ground support, including Dara Mize, Sharidan Parr, Rob Turer (pictured), Jon Wanderer (pictured) and others. 
Dario Giuse also let us know that "As part of the VWCH project, the HDR (Health Data Repository) is receiving and uploading close to 9.5 million documents from almost 150,000 Wilson County patients.  The data, which was extracted from the legacy system that was in use at VWCH until we went live with eStar on 4/23/2020, will be visible within the StarPanel Viewer in eStar, and will also be used by the HIM Department for Release of Information of historical data." 
Congratulations on a successful effort, both on the front and back ends of things! 
Scott Lee, MD, PhD, MPA, MPhil received Kenneth J. Arrow Award
Scott Lee, MD, PhD, MPA, MPhil received the Kenneth J. Arrow Award for health economics research given by the International Health Economics Association. Dr. Lee and colleagues were awarded this honor for their 2020 paper published in the American Economic Review, describing a study about the recruitment of health practitioners in Zambia and its relationship to significant improvement in measured health outcomes. This award is the highest honor given annually for health economics research. Congratulations, Dr. Lee!
---
Trent Rosenbloom, MD, MPH appointed to NLM BILDS Review Committee
Trent Rosenbloom, MD, MPH, was appointed to the National Library of Medicine's (NLM) Biomedical Informatics, Library, and Data Sciences (BILDS) Review Committee for the term between July 1, 2021, and June 30, 2025. The BILDS committee is the leading study section for the NLM, and members are chosen for their individual expertise, academic ranking, research background, and experience with peer review processes, among other criteria.
---
Inaugural Physician Builder Award Winners: Chetan Aher, MD, and Wael Alrifai, MD, MS
Chetan Aher, MD, and Wael Alrifai, MD, MS, were awarded the first Physician Builder Awards for VUMC Physician Builder program participants. This award recognizes physician builders who have made outstanding contributions to eStar via devising and implementing new content and tools for the system. Dr. Alrifai was recognized for his work on a neonatal sequential organ failure assessment (nSOFA) score calculator, which provides an index of how sick a patient is. Dr. Aher received his award for his work on the bariatric procedure pass, which allows teams to track surgical weight loss patients as they progress through the presurgical checklist, as well as for his work on a post-operative checklist, which ensures that teams promptly notify VUMC insurance authorization staff when retro-authorization is needed for a procedure. Drs. Aher (second from right) and Alrifai (second from left) are pictured with Adam Wright, PhD (far left), VCLIC Center Director and award sponsor, and Jonathan Wanderer (far right), MD, MPhil, Physician Builder Program Director. Their accomplishment was recognized in the VUMC Reporter.
---
Dave Johnson, MD, Elected to Academy for Excellence in Education
Congratulations to Dave Johnson, MD, who was elected to the Academy for Excellence in Education, which was established in November of 2006 and is a collective of outstanding faculty educators in Vanderbilt University School of Medicine who are highly engaged in the educational mission.
Summer Accolades
Lyndsay Nelson, PhD was named the new Director of Scholarly Series for the Center for Clinical Quality and Implementation Research! 
Stuart Weinberg, MD, was quoted in a slideshow on the HIMSS Website: "HIMSS Immunization Integration Program." 
Allison McCoy, PhD, completed VUMC's

site implementation of GUARRD-US CDS, a

germline disease-risk genetic CDS VUMC is currently running.
Martha Shepherd, DO, MPH, graduated from Dartmouth with her Master's of Public Health on June 11, 2021. Congratulations, Dr. Shepherd!
Alvin Jeffery, PhD, co-facilitated a workshop at the 2021 Nursing Knowledge: Big Data Science pre-conference titled "Data Science Hands-On."
Wael Alrifai, MD, MS, received the VUMC Turners-Hazinski Award, which is two years of grant funding for the project

Operationalizing Provider Workload Assessment in the Neonatal Intensive Care Unit.
Congratulations to Our New ACMI Fellow  
Congratulations to Kim Unertl, PhD, who will be inducted into the American College of Medical Informatics (ACMI) during the AMIA 2020 Annual Symposium this November. There were only 13 new fellows, making this an especially impressive achievement! 
Kim Unertl, PhD 
Kevin Johnson, MD, MS, Elected ACMI Executive Committee President-Elect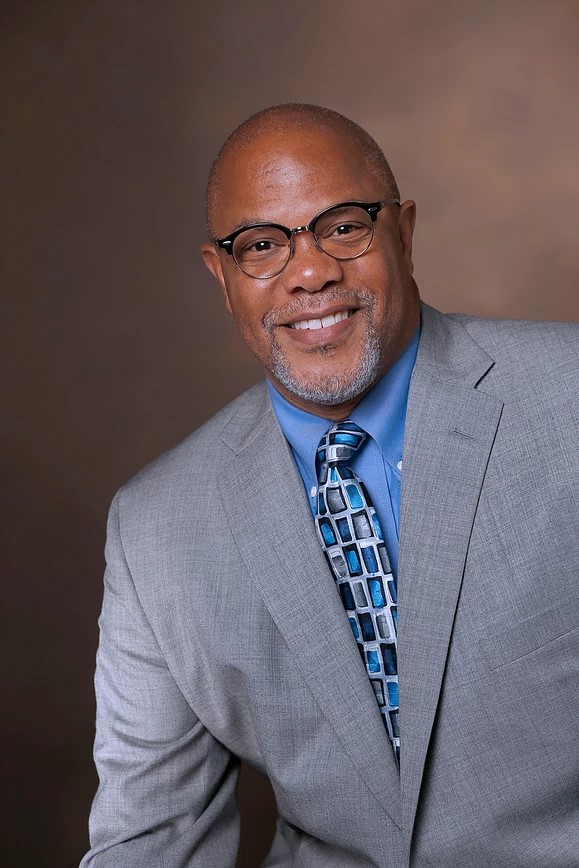 Congratulations are in order for Kevin Johnson, MD, MS, who was recently named President-Elect of ACMI (the American College of Medical Informatics)'s Executive Committee, for January 1, 2021 - December 31, 2022, with a term as President to follow the year after. We look forward to seeing the fantastic results that will arise from having Dr. Johnson on the governing board of such an influential body in informatics.  
Matt Weinger, MD, MS, Awarded 2020 AR Lauer Safety Award from the HFES
 Please join us in congratulating Matt Weinger, MD, MS, who will be presented with the 2020 AR Lauer Safety Award at the Human Factors and Ergonomics Society (HFES) annual meeting in October.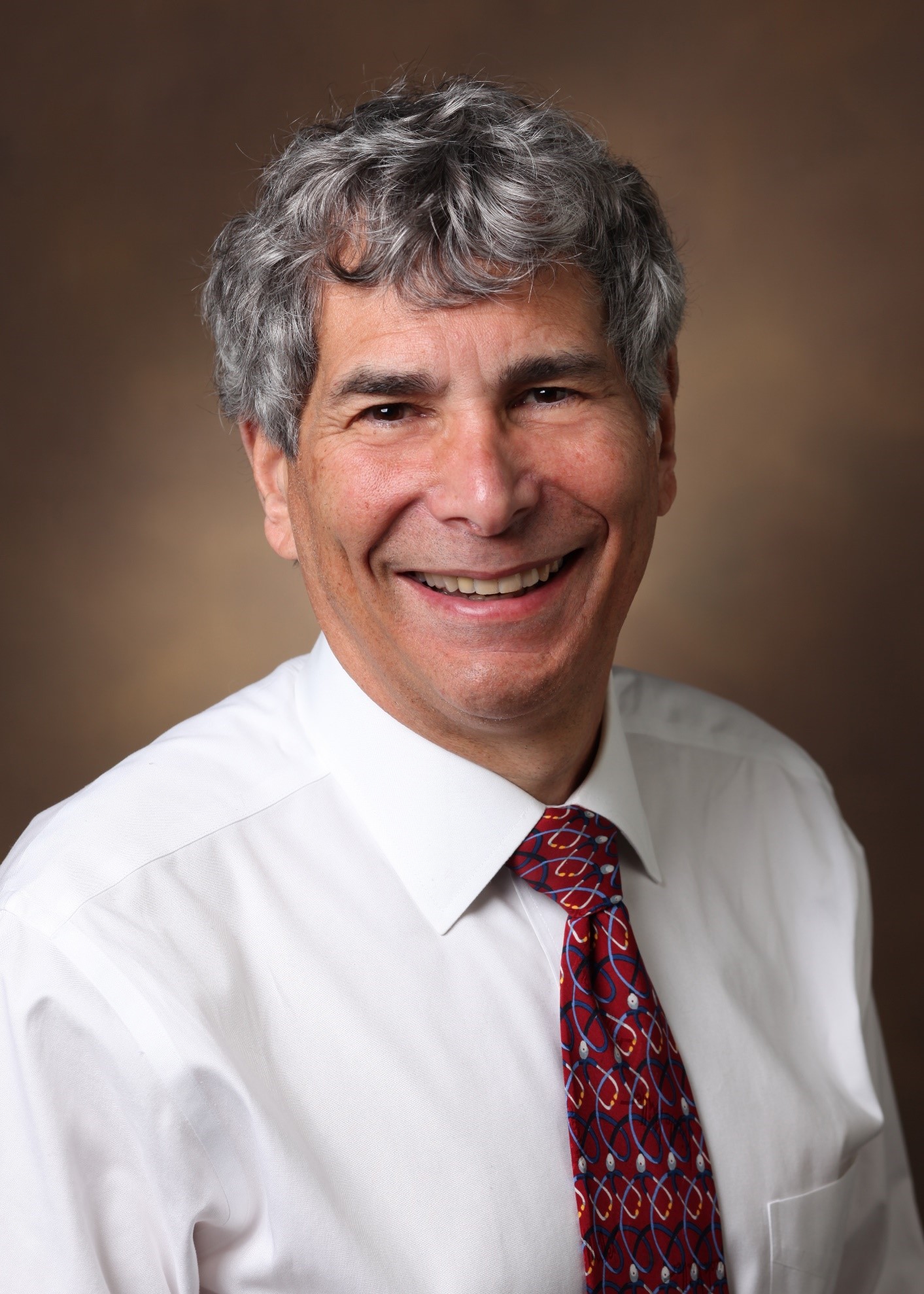 ​
This award, established in 1968, recognizes a person for outstanding contributions to human factors aspects in the broad area of safety. This includes HF/E work that has led to reduced accidents and injuries in such areas as industry, aviation, surface transportation, and consumer products. Candidates' accomplishments should be related to safety or safety training technology as demonstrated by research or application of HF/E principles. Emphasis should be placed on both programmatic and recent contributions to the field of endeavor.  
Adam Wright, PhD, appointed to Faculty Advisory Council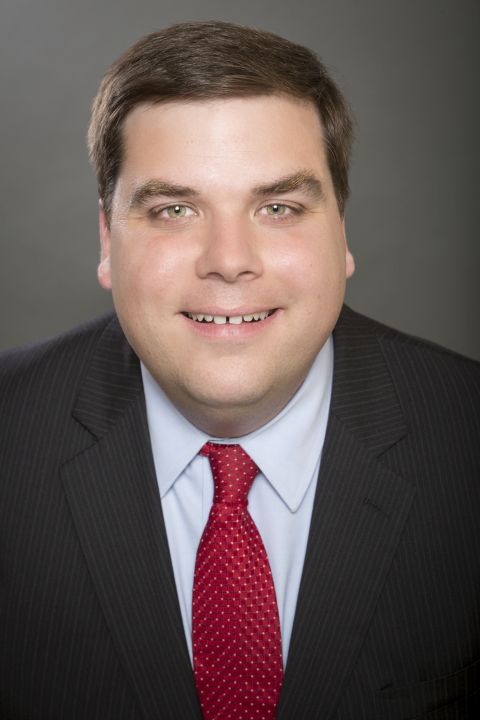 VCLIC Director Adam Wright, PhD was recently appointed to the Vanderbilt University School of Medicine Faculty Advisory Council. Dr. Wright's appointment was fueled by his commitment to excellence in teaching, research, and service at Vanderbilt. Congratulations, Dr. Wright!
December 2020
VCLIC Members represented VUMC very prominently at AMIA's Annual Symposium, showcasing 5 workshops, 13 presentations, and 9 posters.  
The following team, led by Carrie Reale, MSN, RN-BC, won the Harriet Werley Award for their presentation. VCLIC Members Laurie Novak, PhD, MHSA, and Colin Walsh, MD, MA, collaborated:  

Reale C, Novak LL, Robinson K, Simpson CL, Ribeiro JD, Franklin JC, Ripperger MA, Walsh CG. User-Centered Design of a Machine Learning Intervention for Suicide Risk Prediction in a Military Setting.  

Furthermore, Gretchen P Jackson, MD, PhD, was appointed Chair-elect for 2021 and Chair for 2022-23 of the Board of Directors for AMIA. Congratulations to all on an extremely successful AMIA Symposium!
We would also like to highlight Scott Nelson's, PharmD, MS, certification as CPHIMS (Certified Professional in Healthcare Information and Management Systems). This certification spans three main content areas: 
General IT and healthcare environment knowledge 
Systems knowledge related to analysis, design, selection, implementation, testing and evaluation, and privacy and security 

Administration, including leadership and management 
Congratulations, Dr. Nelson! 
November 2020
Promotion to Senior Associate Dean for Informatics in the VU School of Nursing 
We are also thrilled to announce that Patty Sengstack, DNP, RN-BC, FAAN, has recently been promoted to Senior Associate Dean for Informatics in the Vanderbilt University School of Nursing (VUSN) beginning January 1, 2021. Please see the letter celebrating her promotion, written by the Dean of the Nursing School, Dr. Linda Norman: 
I am pleased to announce that we will welcome Dr. Patricia (Patty) Sengstack. DNP, RN-BC, FAAN, into the role of Senior Associate Dean for Informatics beginning January 1, 2021. She will succeed Dr. Betsy Weiner, who is retiring at the end of the year.  
Patty was in the first cohort of students in the DNP program at VUSN, and since graduation in 2010, has taught informatics here at both the doctoral and master's level. She has served as academic director for the Nursing Informatics specialty since 2018. Patty has more than 20 years of experience in the field of informatics and has established herself as a leader in the field both locally and nationally. Her roles prior to coming to Vanderbilt full time include appointments as the Deputy CIO and Chief of Clinical Informatics at the NIH Clinical Center and the Chief Nursing Informatics Officer for the Bon Secours Health System. She currently has a joint appointment at VUMC and serves as their Nursing Informatics Executive, providing strategic direction in the use of technology for nurses.  
Her focus over the last several years has been health information technology's impact on patient safety. Her master's and doctoral work addressed evidence-based strategies in the configuration of computerized provider order entry systems (CPOE) to ensure patient safety. She now leads VUMC's Health IT Safety Program. Many of her publications address the need to focus on safety aspects in the use of technology 
Patty was inducted as a fellow in the American Academy of Nursing in October 2016 and was recently appointed to serve on AAN's Institute for Nursing Leadership's National Advisory Council, as well as its Informatics and Technology Expert Panel. She is a past president of the American Nursing Informatics Association and remains active in the organization. In 2016, she was recognized as one of the most powerful women in health IT by Health Data Management. 
As the use of technology in health care and academia continue to advance at a rapid pace, Patty will help us ensure that our students acquire the necessary competencies that drive innovative and transformative care. Please welcome her to our leadership team. 
Congratulations, Patty! 
October 2020
We would like to highlight Scott Nelson, PharmD, MS' achievement of completing 5 Epic Trainings. Congratulations, Scott—we know this took a lot of time and effort!   
Cogito Certified 

Caboodle Certified 
Clarity Data Model Certified 

Clinical Data Model Certified 

Cognitive Computing Badge 
In addition, Eric Tkaczyk's, MD, PhD, FAAD, team (VDTRC) landed the most recent cover article in Microcirculation, for their article "Individual cell motion in healthy human skin microvasculature by reflectance confocal video microscopy." Way to go! 
September 2020
Eric Tkaczyk, MD, PhD, FAAD 's post-doc Dr. Inga Saknite's article landed the cover of the journal Microcirculation.  While Dr. Tkaczyk did mention this is not necessarily related to informatics, we decided it is a success worth celebrating! Dr. Saknite studied the patterns and distributions of leukocyte motion by taking videos of them in the skin of live human subjects. 
August 2020
Patty Sengstack, DNP, RN-BC, FAAN is giving a keynote presentation for the annual (virtual) American Nursing Informatics Association conference on 8/21/20. What's an Informatics Nurse Worth? Using Data to Elevate Your Career 
Patty was also appointed to serve on the American Nursing Association's ANCC (American Nursing Credentialing Center) Informatics Nursing Continuous Item Writer Panel for the nursing informatics board certification exam. 
July 2020
Alvin Jeffrey, PhD was recently elected to serve a 3-year term on the Board of Directors for the American Association of Critical-Care Nurses starting July 1st, 2020. This organization has over 125,000 members and is typically considered the 2nd or 3rd largest nursing organization in the world. While acute & critical care nurses have long used technology in patient care, the organization has not had an explicit emphasis on the role of informatics. Therefore, one of his personal goals is to have the organization become a formal member of the Alliance for Nursing Informatics where they can more formally work on recognizing the important role informatics plays in nursing care delivery.  
 More information can be found here. Congratulations, Alvin!  
---
Spring 2021
VCLIC Members Present their Work Nationally and Internationally
Several VCLIC Members will be presenting at the 25 By 5: Symposium to Reduce Documentation Burden on U.S. Clinicians by 75% by 2025 , which began Friday, January 15th. The overall goal of the Symposium is to establish strategies and approaches to reduce clinician documentation burden on US clinicians to 25% by 2025. VUMC is one of the sponsors, along with Columbia University, AMIA, and the NLM, and has extensive representation! Trent Rosenbloom, MD, MPH is Co-Chair of the event, and Kevin Johnson, MD, MS is part of the Steering Committee.
Session One (already took place) "Introduction and Current Challenges Related to What We Document": Friday, Jan 15th  
Kevin Johnson, MD, MS, is a Session Co-Leader  
Session Two "Current Challenges Related to How We Document": Friday, Jan 22nd  
Patty Sengstack, DNP, RN-BC is a Session Co-Leader  

Trent Rosenbloom, MD, MPH, will co-present the Symposium Re-Introduction and Overview 

Kim Unertl, PhD, is a Keynote Panelist for "Data Entry Challenges," and will be discussing workflow in her talk entitled "Oh the interruptions." 

Yaa Kumah-Crystal, MD, MPH, MS, is a Keynote Panelist for "Alternative Data Entry," and will be discussing Voice recognition in her talk entitled "Computer- are you there?" 
Session Three "Exemplars and Key Successes": Friday, Jan 29th  
Adam Wright, PhD, will be presenting on Clickbusters during the Exemplars panel  
Session Four "Emerging and Future Innovations as Solutions": Friday, February 5th  
Session Five "Reactor and Prioritization Session for Actions": Friday, Feb 12th  
Trent Rosenbloom, MD, MPH, is the Session Leader  
Session 6 "Plenary Panel on Insights for Action": Friday, February 19th  
Outside of the 25x5, Yaa Kumah-Crystal, MD, MS, MPH, will give a presentation on "The Explosion of Telehealth and Coming Innovations from Voice and Natural Language Processing" on Friday, Feb 19th. This presentation will be part of an 8-part series as part of The Disruption Lab's New "Healthcare's New Delivery Models Post COVID" Weekly Sessions, which begin Jan 22nd.  
Med Alerts Workgroup Wins DBMI Annual Team Award 
Congratulations to the Med Alerts Workgroup, who won the Department of Biomedical Informatics' First Annual Team Award! VCLIC Members include Scott Nelson, PharmD, MS (who, along with David Mulherin, PharmD, BCPS, led the team), Allison McCoy, PhD, MS, and Adam Wright, PhD. This group is an excellent example of a partnership across operations, research, and clinical practice, with some participants from DBMI, some from HealthIT, and others from clinical departments.