Welcome! This page highlights and celebrates activities of VCLIC members and their teams, across VUMC and beyond! 
Please reach out to Elise Russo with updates and additions to this page.
Read about VCLIC in the VUMC Reporter. 
Read about our Center Director, Dr. Adam Wright, at HIStalk.
---
Presentations, Awards, and Honors
Scott D. Nelson, PharmD, MS, CPHIMS, FAMIA, has been selected to be a co-chair of the 2023 AMIA Clinical Informatics Conference in Chicago. 

Additionally, per Dr. Nelson, the MS in Applied Clinical Informatics (MSACI) program, which he runs, just received candidacy status from the Commission on Accreditation for Health Informatics and Information Management Education (CAHIIM). CAHIIM worked with the AMIA Accreditation Council (AAC) in establishing core competencies for health informatics education at the master's degree level. Congratulations! 

Adam Wright, PhD was an honorable mention for Faculty Mentor of the Year! 

Yaa Kumah-Crystal, MD, MPH, MS, gave a virtual lecture about voice in the EHR at UT Southwestern's May Clinical Informatics Research Colloquium. The Clinical Informatics Center at UT Southwestern hosts the Clinical Informatics Research Colloquium to bring clinical informatics, research informatics, and other data and informatics scientists together at UT Southwestern to foster exchange of ideas, collaboration, and development of grants, papers, and novel projects.  

Jonathan P. Wanderer, MD, M.Phil, FASA, FAMIA, was awarded the Kevin B. Johnson Award for innovative approaches advancing clinical practice and/or biomedical research. Congratulations on the award! 
 

 

Congratulations to Karen Hughart, MSN, RN-BC, who was named the Adrienne Ames Transformational Nursing Leader for VUMC for 2022. This award is for a full-time registered nurse currently practicing in a nursing leadership role who exemplifies the Magnet culture by consistently demonstrating certain traits and achievements.  

Gretchen P. Jackson, MD, PhD, was appointed to a three-year term as co-chair of the Association for the Advancement of Medical Instrumentation (AAMI) HIT Committee. This committee develops documents on the safety, effectiveness, and security of health software and health IT and oversees all of AAMI'S Health IT working groups. Congratulations! 

Alvin Jeffery, PhD, RN, CCRN-K, FNP-BC, joins the Betty Irene Moore fellowship program at the UC Davis nursing school. He is one of 12 nurse scientists accepted to the third cohort of the Betty Irene Moore Fellowship for Nurse Leaders and Innovators. This fellowship program recognizes early- to mid-career nursing scholars and innovators with a high potential to accelerate leadership in nursing research, practice, education, policy, and entrepreneurship.

Jonathan P. Wanderer, MD, M.Phil, FASA, FAMIA, will be chairing the Anesthesia Research Council's 3rd Working Group, which is focused on artificial intelligence in informatics.  

Scott Nelson, PharmD, MS, CPHIMS, FAMIA, has been selected as the Co-chair of the 2023 AMIA Clinical Informatics Conference. 

Ashley Spann received the International Liver Transplantation Society's (ILTS) Young Investigator Award at the 2022 ILTS Annual Congress. 

Sharidan Parr, MD, MSCI, MS was elected to the Fellows of the American Medical Informatics Association!

Dan France, PhD, Wael Alrifai, MD, MS, and other VUMC colleagues were awarded an AHRQ R01:  
- Dan France, PhD, MPH and Ayse Gurses, PhD (Johns Hopkins) will serve as co-PIs on a new 4-year AHRQ R01, Realtime Measurement of Situational Workload in NICU Nurse to Improve Workload Management and Patient Safety. 
- The Vanderbilt team includes Wael Alrifai, MD, MS ( Pediatrics, DBMI) Jason Slagle, PhD (CRISS), Brenda Kulhanek, PhD (School of Nursing, Nursing Informatics), Eva Dye, DNP (NICU), and Carrie Reale, RN-BC, MSN (CRISS) 

Jonathan P. Wanderer, MD, M.Phil, FASA, FAMIA presented "Better Living Through Data: Perioperative informatics for Patient Care, Research and Education in April in New York, New York for NYC Health and Hospitals.

Yaa Kumah-Crystal, MD, MPH, MS, will be giving a virtual presentation about Voice and Health at the Vitalis Conference. The conference will run from May 17-19, 2022, and is the largest eHealth event in Scandanavia, yearly attracting attendees who share the aim of building their knowledge and improving tomorrow's health care. 

Brent Moseng was the recipient of the Five Pillar Leader Award in February. Nominees must demonstrate consistent practices that impact success across the five pillars (People, Service, Quality, Growth & Finance, Innovation) and demonstrate consistent Credo behavior. His colleagues and other VUMC members highlighted Brent's work ethic and contributions in this video. Congratulations, Brent! 
Derek Williams, MD, MPH was awarded the 2022 Society of Hospital Medicine's Excellence in Research Award, which will be presented at the SHM national meeting in April. SHM's Awards of Excellence program honors members who have made exceptional contributions to hospital medicine in various categories. 
Siru Liu, PhD was selected as one of 12 biomedical PhD students and postdocs at VUMC for the ASPIRE on the Road Program to visit biotechnology companies and organizations in Boston to help make trainees well-informed career decisions. 
Siru Liu, PhD was also selected for the Google Cloud Research Innovators program, which selects 30 researchers in the physical, social, and biomedical sciences to support their research on the use of cloud computing. 
Siru Liu, PhD was (also!) accepted into the American Thoracic Society (ATS) 2022 Student Scholar Program, an opportunity for a select group of medical students, graduate students, respiratory therapy and nursing students to attend the annual ATS International Conference. Students will benefit from a specially designed curriculum to get the most out of the ATS International Conference, and will be exposed to cutting-edge science, professional education, and focused career development. 
Gretchen P. Jackson, MD, PhD is now the co-chair of the AAMI Health Information Technology Committee. The AAMI HIT Committee develops documents on the safety, effectiveness, and security of health software and health IT, and oversees all of AAMI Health IT working groups. 
Travis Osterman, DO, MS presented "Today's Patient Portal and Sharing of Patient Data Across EHR Systems for Cancer Care and Research" at the National Academies of Sciences. The workshop was hosted to examine opportunities to improve patient care and outcomes through collaborations to enhance innovation in the development, implementation, and use of EHRs in oncology care, research, and surveillance.
Matthew Weinger, MD, MS will give the Keynote Address, "The Long Walk: Bringing a Complex Medical Device to Market" at the International Symposium on Human Factors & Ergonomics in Healthcare. This symposium is a focused, interactive knowledge-sharing and networking event for professionals who address patient and provider safety research and practice. 
Yaa Kumah-Crystal, MD, MPH gave a virtual keynote presentation, "Voice in Health and Care: What Lies Ahead" for the Voice & AI Technology Forum at the 2022 ViVE conference. ViVE convenes top thought leaders who are shaping tech-enabled healthcare and addressing key issues in digital health innovation. 
Adam Wright, PhD, Josh Denny, MD, MS and Dan Roden, MD were highlighted as three of the "top 10 most influential authors on EHR and EMR between 2001 and 2020." 
Yaa Kumah-Crystal, MD, MPH, MS, has agreed to participate on the Women in AMIA steering committee.  
Congratulations to Siru Liu, PhD for being selected to the National Cancer Institute (NCI) Multilevel Intervention Training Institute, a 4-month program to build capacity and skills for researchers in the field of cancer care and to further multilevel intervention research! She was also selected to the Women in AMIA Awards and Leadership Subcommittee. 
Siru Liu, PhD was nominated by the University of Utah for the American Medical Informatics Association (AMIA) Doctoral Dissertation Award, and finally, was also nominated by Vanderbilt University for the National Cancer Institute (NCI) Pathway to Independence Award for Outstanding Early-Stage Postdoctoral Researchers.  
Congratulations to Jonathan P. Wanderer, M.D., M.Phil, FASA, FAMIA for being voted President-Elect for the Society for Technology in Anesthesia! 
Congratulations to Alvin Jeffery, PhD, who finished his Master's thesis this semester! It will be awarded from the Graduate School as an MS in Biomedical Informatics.  
Ashley Spann, MD has taken on the role of the hepatology steering board chair for Epic, and was also selected to moderate a session on November 13th at the American Association for the Study of Liver Diseases (AASLD) Meeting: Meet the Expert: Applying Machine Learning to Liver Disease. 
Michael Ripperger and Colin Walsh, MD, MA were featured in an AI in Healthcare article, "Opioid overdoses more readily preventable with ensemble learning." 
Stuart Weinberg, MD was mentioned in a HIMSS article, "Integration Program Executive Committee Selects 2022 Priorities for Improving Immunization Interoperability and Information Sharing". 
Jon Wanderer, MD gave a talk through the Clinical Informatics Program Director's Didactic Series on October 1st, 2021, titled "Individual and Organizational Performance Metrics." 
Stuart Weinberg, MD, was recognized as a contributor to the VUMC Mass Vaccination Project with a VUMC Team Elevate Award. 
Joseph Legrand, PharmD, MS was one of six members of CodeRx who won the Synthetic Health Data Challenge, a coding challenge hosted by the Office of the National Coordinator for Health IT (ONC). Their solution was called Medication Diversification Tool (MDT). On October 19th, 2021, Joey presented this work in an informational webinar via healthit.gov. The HealthIT.gov announcement is here, and the challenge.gov announcement is here (in addition to the HHS announcement linked above).  
Megan Salwei, PhD was elected to the Human Factors and Ergonomics Society (HFES) Healthcare Technical Group Executive Committee as the "Student Affairs Chair" from 2021 to 2023. 
Sunil Kripalani, MD, MSc is part of a multiple-PI team, including Alan Storrow, MD and Dandan Liu, PhD, that was awarded a four-year R01 grant from NIH/NHLBI. The central objective of the project is to develop a multilevel approach and the necessary statistical methods to close the gap in implementation of our AHF risk prediction tool, as a model for other automated risk prediction approaches within an electronic health records system. Adam Wright, PhD and Asli Weitkamp, PhD are co-Investigators on the grant. 
Michael Ward, MD, PhD, MBA was awarded a R34 grant from NIH/NHLBI titled "PORTAL: Patient Outcome Reporting Tool for emergency medicAL services". The project will develop, refine, and implement a scalable feedback system for EMS providers delivering acute cardiovascular emergency care to patients with chest pain. 
Jeremy Warner, MD, MS, started the ASCO Leadership Development Program, in which participants learn valuable leadership skills, gain exposure to the roles and mission of ASCO, and learn about the Society's place in developing the future of cancer care.
Siru Liu, PhD, is one of 8 recipients of the AMIA Leadership and Education Award Donation (LEAD) Fund. The purpose of the award program is to cover trainee registration for the 2021 AMIA Annual Symposium in order to present their research.
Stuart Weinberg, MD, was featured in "Improving the EHR, Longitudinal Outcomes of MIS-C", an episode of the American Academy of Pediatrics' Pediatrics On Call Podcast. He described ways pediatricians can use Web applications and services to improve functionality of the Electronic Health Record.
Ashley Spann, MD, MS, was selected as the social media editor for the Journal of Medical Systems (JOMS), led by Jesse Ehrenfeld.
In addition, Dr. Spann created the Hepatology Sub-specialty Steering Board for Epic, which is a national group, containing about 8-12 members from Epic sites with a focus on hepatology. Ashley noticed that a hepatology steering board was missing, and she worked with Epic and hepatologists from other sites to bring a group together to create the Hepatology Steering Board. They had their first meeting 8/19/21, and haven't quite made it to the landing page yet on Galaxy, but here's the link for that on Userweb: https://galaxy.epic.com/?#Browse/page=1!68!601!2290373,3774815. The group's focus is developing CDS for providers across the Epic ecosystem taking care of patients with liver disease or those undergoing evaluation for or have received liver transplants.
Alvin Jeffery, PhD presented at the Sepsis Alliance Summit on September 15th, 2021, participating on a panel entitled "AI and Sepsis: How Can It Inform Bedside Care?"
Yaa Kumah-Crystal, MD, MPH, MS, Michelle Griffith, and Amber Humphrey were on a virtual panel presenting at the Telehealth Academy on September 14, 2021
Stuart Weinberg, MD presented as a panelist on "Data Quality Improvement Success Story: Collaborating Through the Immunization Integration Program" as part of the AIRA Discovery Session Webinar at the American Immunization Registry Association. 
Patty Sengstack, DNP, RN-BC, has been invited to speak at ANIA (American Nursing Informatics Association)'s annual conference on a panel regarding "Documentation Burden." The panel will discuss the current and future state of documentation burden in the electronic health record and efforts at the national level to address the impact on clinical practice and patient safety, as well as the role of the informatics nurse. (please see the link for more information about this conference, which will occur from August 5-7th in San Diego, CA).  
Patty Sengstack, DNP, RN-BC and Trent Rosenbloom, MD, MPH, also recently presented at VU's Ethics Grand Rounds on Ethical Complexities in the New Era of Open Notes.  
Siru Liu, PhD presented "Leveraging Transfer Learning to Analyze Behavioral Intentions Toward COVID-19 Vaccines" at the 9th Annual Oak Ridge Postdoctoral Association (ORPA) Research Symposium. 
---
Woman to Watch 
Gretchen Jackson, MD, PhD has been named one of the Nashville Medical News 2021 Women to Watch. Congratulations, Dr. Jackson! Reading your career story is certainly inspiring!  
---
Siru Liu, PhD Selected into Women in AMIA Leadership Program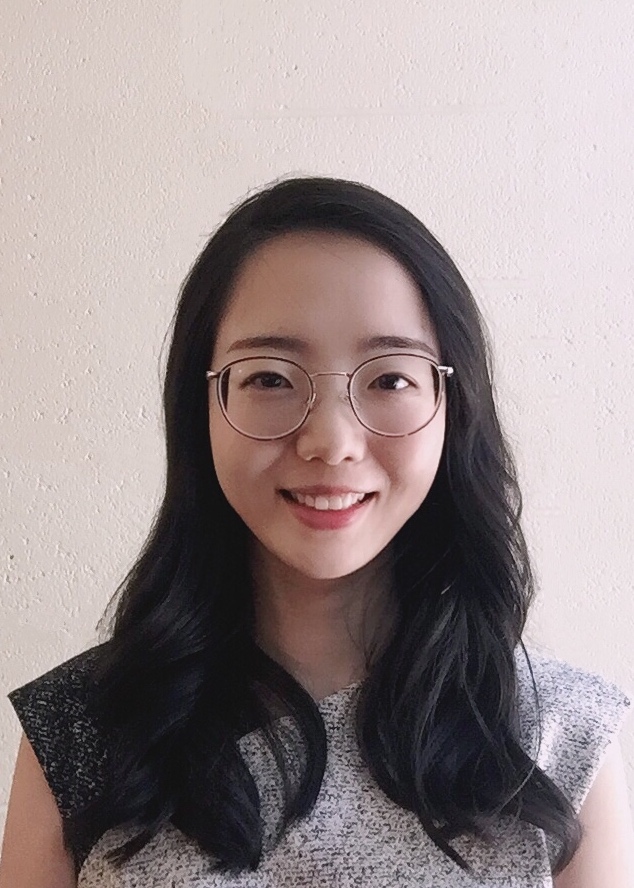 Siru Liu, PhD, was selected into the Women in AMIA (WIA) Leadership Program, a seven-month leadership development program for women researchers from across the health informatics ecosystem.  
VCLIC Members Take Action with COVID-19-related Efforts

VCLIC members have been busy creating informatics-driven solutions and developing ways to support COVID-19-related interventions, research, data collection, and analysis. 

The depth and breadth of what our team members have been working on over just the last few weeks is extensive and incredibly impactful! We will continue to add to this page as we are notified of initiatives. 

Here is a sampling of the creative, essential COVID-19-related work being done by VCLIC members: 

Dr. Kevin Johnson has been working to obtain national data from Epic about the changes in the demographics of visits pre-and post-COVID-19 to highlight the disparity caused by telemedicine in its current form, and to suggest alternatives. He is working with Pediatrics to improve this disparity. Dr. Johnson is also supporting a project that Drs. Fabbri and Talbert are doing at Tennessee Tech. This project aims to determine a way to incorporate paper-based assessment form data into a standard data set for intake, at scale, regardless of the form's appearance.  

Dr. Melissa McPheeters is an integral part of the VUMC Health Policy team that has developed the COVID-19 Modeling for Tennessee as well as all of the related reports and supporting documents. She has given countless presentations to DBMI, VUMC, VU, and other stakeholders, many of whom are involved in the state's policy and decision-making processes.  

Drs. Adam Wright, Dara Mize, and the Health IT team developed new clinical decision support tools to help identify patients with pending or positive COVID 19 tests and alert healthcare providers to take appropriate precautions.

Dr. Allison McCoy created Reporting Workbench reports to help dermatology identify and easily contact patients to reschedule or convert to telehealth visit; extracted Clarity data to help develop models to predict positive COVID tests or worsening outcomes for COVID patients;  extracted Clarity data to help evaluate COVID and other respiratory virus outcomes in Type 1 and Type 2 diabetes patients; implemented the Epic Deterioration Index predictive model; and in the earlier phases of the pandemic, extracted Clarity data to help evaluate travel screening completeness. 

Dr. Rob Turer has helped with several projects, including implementing SmartText for ED "E-Pod" (COVID-19 Fast Track) documentation; Implementing a BPA for negative COVID-10 tests in the ED to facilitate throughput; designing and building ED daily reporting tools; designing and prototyping (with Dr. Trent Rosenbloom and Health IT) MHAV COVID-19 dashboard, which was adopted and improved upon by the enterprise analytics team under Bill Harrell; prototyping and implementing visualizations for a CDC-COVID-19 study reporting tool; publishing a perspective in JAMIA: Electronic Personal Protective Equipment: A Strategy to Protect Emergency Department Providers in the Age of COVID-19, co-authored with fellow VCLIC member Dr. Trent Rosenbloom.  

Dr. Dario Giuse has worked with the HDR team to do an early export of data for all patients on the census to extend the capabilities of an EDW2 report from daily to near-real-time; develop a real-time dashboard that shows all current inpatients with a reported positive COVID-19 result from the lab (mobile version also available); add a version of the same dashboard that is driven not by positive VUMC lab results but from documentation of positive status from the Word Cloud, which covers patients not tested at VUMC but admitted because of a positive elsewhere; create a report that shows the total number of COVID-19 tests done by the lab, with numbers of pending and positive results (the report also shows how many ventilators are in use and the total number of ventilators VUMC owns); create a version of the same report that shows testing done by the VUMC lab for non-VUMC patients (as part of VPLS), to give a complete idea of the actual testing volume for COVID-19; create some of the early map displays of the geolocation of patients who tested positive; and extend the Census Dashboard in StarPanel to display capacity and occupancy of the various inpatient units, to support resource/bed allocation for COVID-19 treatment.  

Dr. Trent Rosenbloom has worked with Assessment Site leadership to adjust their paper intake form (documentation and orders) to make it more computable via OCR and to include content likely to be of interest for research; worked with Health IT (and Dr. Rob Turer) to develop a COVID-19-related MHAV Tableau dashboard that allows operations to track MHAV use among COVID-tested patients to determine whether they have accounts and have reviewed their results in MHAV (MHAV is the primary means for supporting the big increase in telehealth at VUMC); helped Dr. Rob Turer frame out his concept for telehealth-enabled ED assessment (called ePPE), mentioned above and published in JAMIA; worked to modify policy, procedure, and technology approaches to MHAV enrollment to support remote enrollment for telehealth (a medical student he worked with is submitting a manuscript to JAMIA on this topic); worked with fellow VCLIC members, Dr. Josh Peterson and Dr. Melissa McPheeters to establish a COVID-19 registry within the RD to support predictive work; worked with ACMI to develop a common data model for all COVID-19 assessments, which may turn into working with the CDC; worked with Dan Fabbri and team (including Dr. Kevin Johnson and VU medical students) to target the OCR and manual review of COVID-19 assessment forms to digitize the paper-based documentation. 

Dr. Lindsey Knake created a research poster abstract for AMIA about a group she and her medical school classmates created to share treatment ideas and new research about COVID-19: Using Social Media as a Clinical Decision Support Tool During the Uncertainty of Covid-19.  

Dr. Robert Freundlich and Dr. Sunil Kripalani both mentioned their involvement in a COVID-19-related study being organized through the VICTR Learning Health System. This is a pragmatic clinical trial on the proning of patients with COVID-19, and informatics expertise is being leveraged in data collection, using Clarity/Caboodle, and analysis. 

Dr. Yaa Kumah-Crystal has been leading the Outpatient and Inpatient Telehealth initiatives as the Clinical Director for Telehealth. She is working with another VLIC member, Dr. Shane Stenner, on inpatient initiatives, and they are specifically working on pilots for virtual rounding. Regarding outpatient initiatives, Dr. Kumah-Crystal worked with the Redcap team to build out a Redcap/Twilio integration that will allow providers to text their patients Telehealth invitations without revealing the provider's personal mobile phone or email.  

Dr. Wael Alrifai has worked on several initiatives related to obstetrics and newborn care, including creating a number of decision support tools to protect mother and baby as well as team members carrying for the dyad and creating novel views in the labor and delivery grease board where users can determine at a glance which mothers have suspected or confirmed COVID-19, so obstetric and pediatric teams can perform timely planning for urgent and emergent deliveries. His team also collaborated with VCLIC members to utilize a link between mother and infant charts to deliver alerts that appear to newborn providers based on maternal risk factors and recommend the right actions. They updated portals used for babies born outside VUMC to screen their mothers' clinical and lab information. Dr. Alrifai notes that the VUMC obstetric and newborn COVID-19 tools have attracted attention from Epic representatives, enough that they requested VUMC build information to adopt some of its features.  

Drs. Jeremy Warner and Sanjay Mishra are part of the COVID-19 and Cancer Consortium (CCC19), whose goal is to collect prospective, granular, uniformly organized information on cancer patients infected with COVID-19 at scale and as rapidly as possible.  

Dr. Jon Wanderer has been building reports for tracking surgical cases that were cancelled or delayed due to COVID-19. 
VCLIC Members Support Vanderbilt Wilson County Hospital Epic Go-Live

​

Congratulations to the many VCLIC Members who supported the extremely successful VWCH Epic Go-Live! We know many of you were both part of the planning and on-the-ground support, including Dara Mize, Sharidan Parr, Rob Turer (pictured), Jon Wanderer (pictured) and others. 

Dario Giuse also let us know that "As part of the VWCH project, the HDR (Health Data Repository) is receiving and uploading close to 9.5 million documents from almost 150,000 Wilson County patients.  The data, which was extracted from the legacy system that was in use at VWCH until we went live with eStar on 4/23/2020, will be visible within the StarPanel Viewer in eStar, and will also be used by the HIM Department for Release of Information of historical data." 

Congratulations on a successful effort, both on the front and back ends of things! 
Catalyzing Informatics Innovation (CI2) Program has 3 VCLIC Awardees 

3 VCLIC members were recently funded as awardees of the Catalyzing Informatics Innovation Program, run by DBMI Faculty member, Daniel Fabbri, PhD. 

"The DBMI Catalyzing Informatics Innovation (CI2) Program supports the development of creative, feasible informatics-based ideas that have the potential to improve health, healthcare, or discovery.   CI2 Program awardees receive not only modest funding to pursue their proposed project, but also join a cohort of CI2 Scholars who work closely with faculty and VUMC leadership. Cohorts learn about using real-world data and evidence to advance innovation, evaluate methods and impact change. CI2 awardees work closely with their mentor and the CI2 Advisors to ensure that their project is moving forward and leading to publications and extramural funding, as appropriate." 

Congratulations to Bryan Steitz, PhD; Wael Alrifai, MD, MS; and Justin Bachmann, MD, MPH on their acceptance into this program!  

Bryan's Project is: A Real-Time Dashboard to Visualize Time-Based Organizational Stress 

Wael's Project is: The Development and Validation of a Multidimensional Model to Measure Provider Workload in the Neonatal Intensive Care Unit (also note that this is Wael's second year participating in the program)! 

Justin's Project is: Decreasing Heart Failure Readmissions with Patient-Reported Outcome Measures