​
​
Advisory Memos on the COVID-19 Response
The Department of Health Policy in March 2020 convened a group of experts to offer guidance and curated reviews of current research and data related to the COVID-19 pandemic. These materials are intended for use by public health professionals and officials, and may be shared with attribution.
The following materials are expected to be updated as new research and data become available.
Use the collapsible menus below to explore the full library of resources.
COVID-19 Hospitalizations and Vaccinations in regions of Tennessee. New report as of Aug. 19, 2021.
Aug. 26 Update
Here is a look at hospitalizations statewide and in regions of the state, as well as an updated heat map of new COVID-19 vaccinations by age and region, per 100,000 population.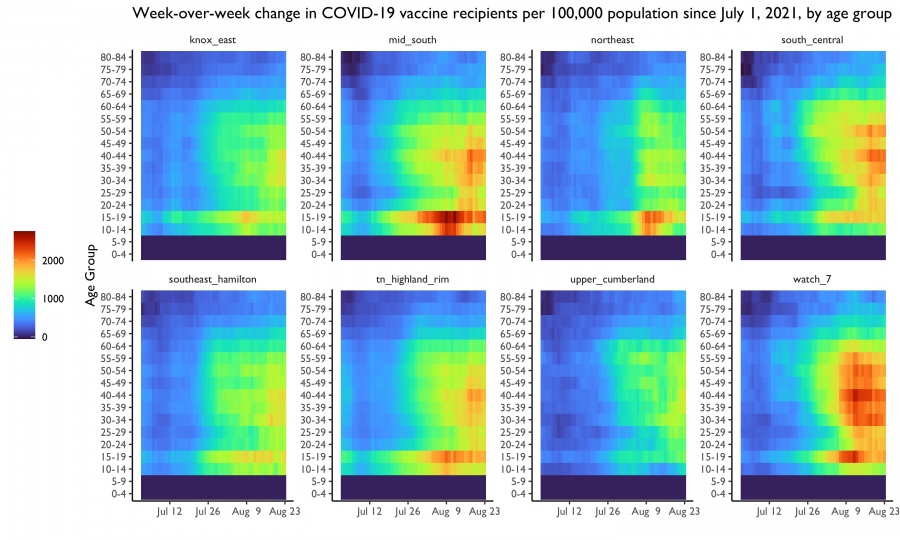 Aug. 19 Update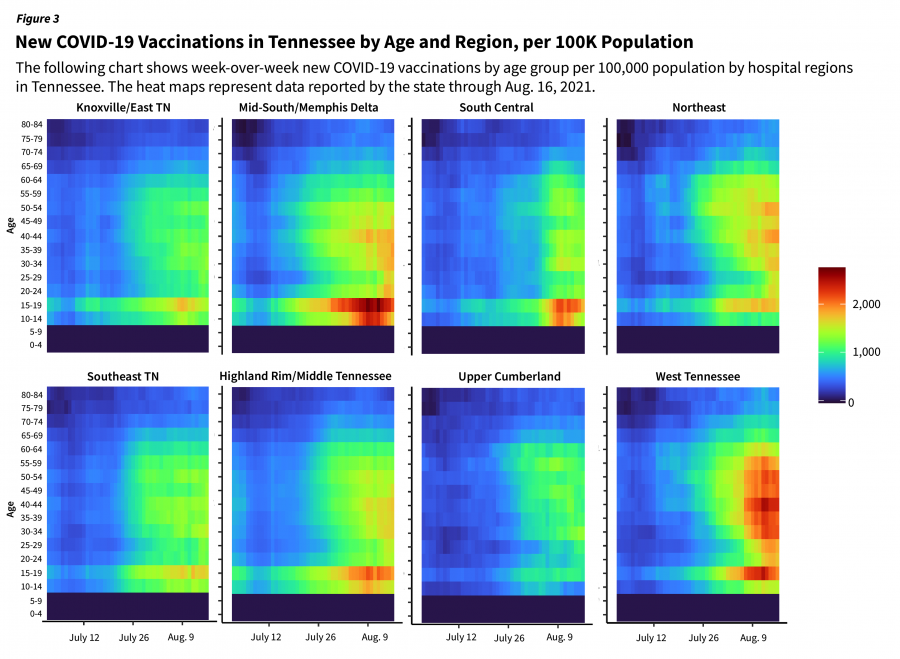 ​While vaccinations are increasing, so too are hospitalizations. In fact, they're increasing at the fastest rate the state has seen since the start of the pandemic. There is also a similar increase in ICU bed use and ventilator use.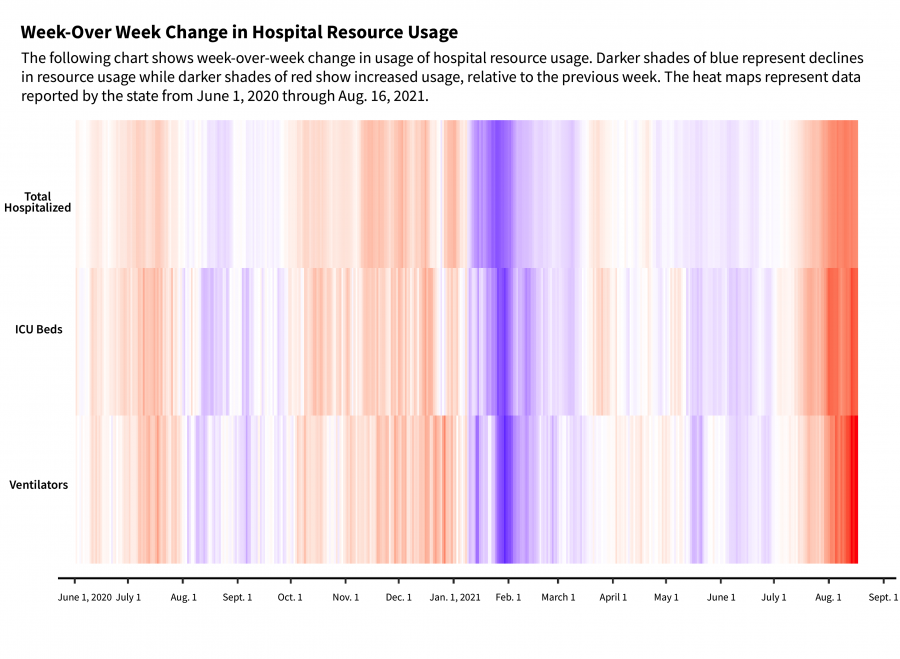 New cases are also increasing compared week-over-week by age. What is seen here is steep increases in cases among younger Tennesseans, most of whom are not vaccinated at all or not fully vaccinated.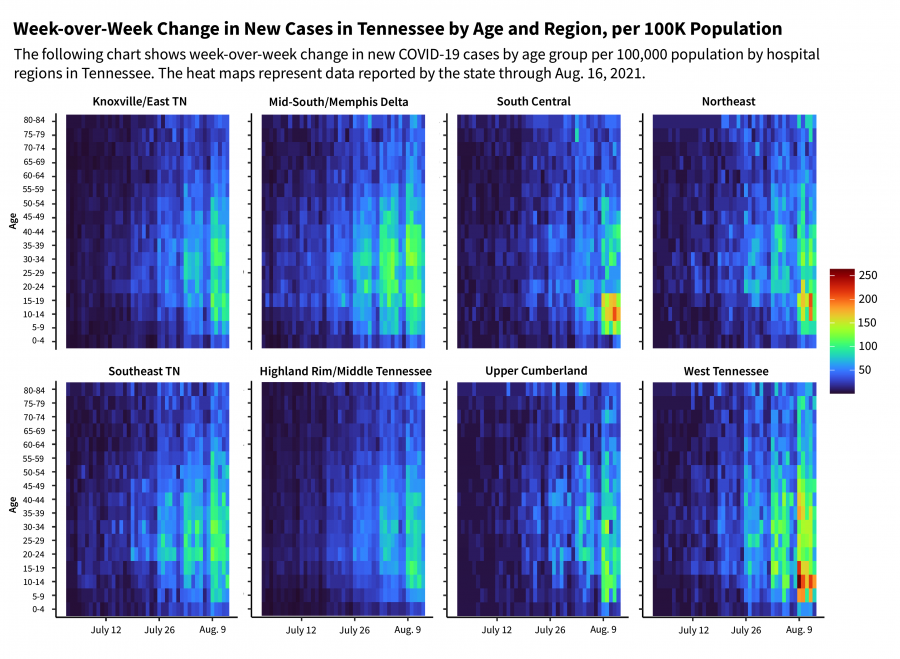 ​When viewed cumulatively over time since the start of the pandemic, you see in the bottom panel an inverse relationship between age and cumulative infections: the highest rates of documented COVID-19 cases (per 100,000 population) are concentrated among younger age groups that are less likely to be vaccinated.