​
​
Advisory Memos on the COVID-19 Response
The Department of Health Policy in March 2020 convened a group of experts to offer guidance and curated reviews of current research and data related to the COVID-19 pandemic. These materials are intended for use by public health professionals and officials, and may be shared with attribution.
The following materials are expected to be updated as new research and data becomes available.
PUBLIC REPORTS
ADVISORY MEMOS
Posted May 20
Posted May 5
Posted April 17
Posted April 3
Published April 1 by JAMA Health Forum
Posted March 27 
Posted March 26
Posted March 23
Posted March 21
OTHER RESOURCES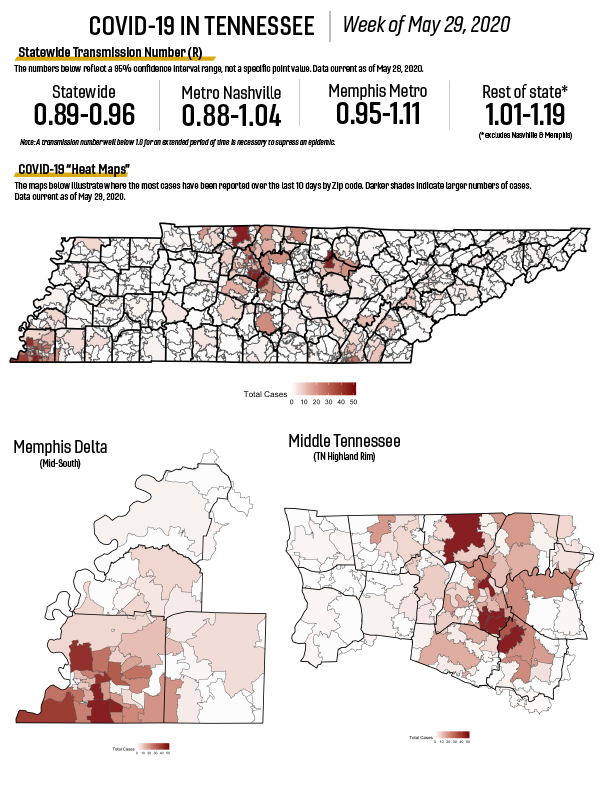 ​
NOTES: Shading indicates percentage of positive cases out of total bed capacity. Size of circle indicates number of beds at each facility (capacity). Sources: Tennessee Department of Correction Inmates COVID-19 Testing, Updated May 12, 2020; Tennessee Department of Correction Bed Space & Capacity Report, May 2020.