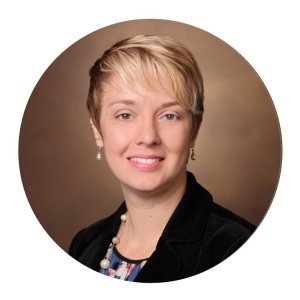 Lesley Worsley-Hynd, MSN, RN
Director of Clinical Education and Professional Development
Nursing Education
Vanderbilt Behavioral Health
 
I started my nursing career at Monroe Carell Jr. Children's Hospital at Vanderbilt as a new graduate nurse. I worked in the PICU for nine years as a bedside nurse, charge nurse, and clinical staff leader. In 2015 I transitioned to a nursing education specialist role at Children's Hospital, supporting the Pediatric ED, Critical Care Transport Team, and the Safety Team. The Safety Team supported behavioral health patients, which is where my love of behavioral health started and grew into a passion. I became the director of clinical education at Vanderbilt Behavioral Health in 2020, and love working with my team here as we support new hires and experienced staff.
I think the best parts of being a nurse leader at VUMC are the people I get to work with and the resources that are available to everyone. The leadership team at VBH is dedicated to all the staff members and the patients, and you can see that dedication daily.  As a leader, I focus on the professional development of our nurses and behavioral health specialists. It's great to be able to share educational opportunities, career advancement advice, free certification preparation classes and study materials, and guidance on the nursing tuition benefit.