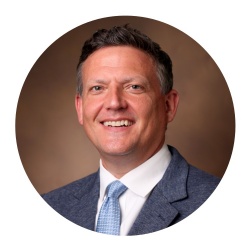 Jon Coomer, MSN, RN, PMHNP-BC
Administrative Director of Nursing
Ambulatory Behavioral Health, Vanderbilt Behavioral Health

Nursing is my second career. I decided to go to nursing school after 15 years of working in journalism. I was drawn to behavioral health because I enjoy talking with people and hearing their stories. I started at VPH in 2007 and enrolled in the psychiatric mental health nurse practitioner program at Vanderbilt University School of Nursing in 2009. After graduating in 2013, I began practicing as a nurse practitioner in long-term care settings but returned to Vanderbilt in 2020 to assume my current role.
 
Having worked in various settings, I see the dedication and drive of Vanderbilt nurses to serve the behavioral health population with care and compassion.