Heller Lecture in Pediatric Imaging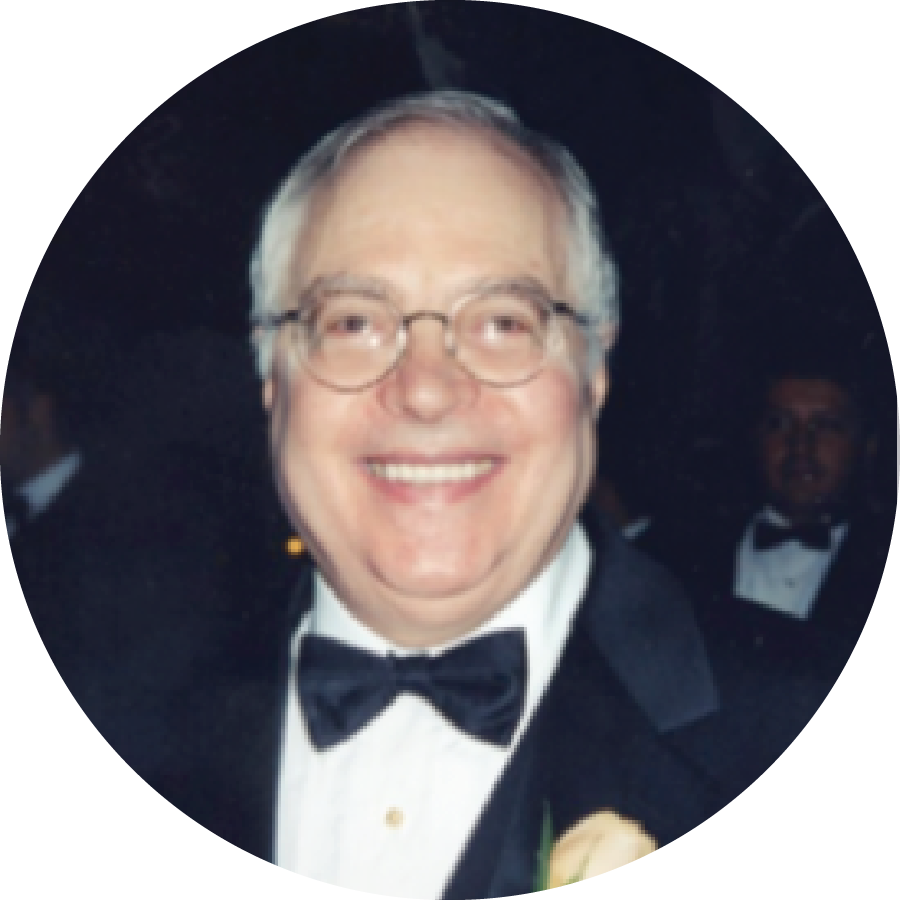 Richard M. Heller, MD, is now Professor Emeritus of Radiology and Radiological Sciences. After coming to Vanderbilt in 1975 to found the Department of Pediatric Radiology, he also served as Program Director of the Radiology Residency Program for 20 years from 1975-1995 before becoming Program Director of the Pediatric Radiology Fellowship, a position he has held for more than 15 years since 1995. His love, devotion and dedication to teaching are the reasons this lectureship is sponsored in his honor. It is Dr. Heller's enduring wish that this lecture continue to educate others in the specialty of pediatric radiology for years to come. 
Dr. Heller graduated from Carleton College in 1959 and  obtained his medical degree from Northwestern Medical School in 1963. After his one-year internship at the University of Minnesota Hospital, he joined the United States Air Force and became Captain at the Outpatient Department in USAF Hospital, Izmir, Turkey. When he returned in 1966, Dr. Heller began his residency in radiology at Harvard's Massachusetts General Hospital and concluded with a fellowship in pediatric radiology at Harvard's Boston Children's Hospital. In 1970, Dr. Heller joined the faculty of Johns Hopkins and became Assistant Professor of Radiology and Pediatrics. 
Five years later in 1975, Dr. Heller came to Vanderbilt University School of Medicine and founded the Department of Pediatric Radiology. He became its director as well as the Program Director for the Radiology Residency Program. In 1981, Dr. Heller was named Honorary Danish Counsul for Tennessee. In 1992, he became a member of the International Institute for Strategic Studies in London and a year later became a member of the Council for Foreign Relations in New York. In 1990, he was given the honor of Knight, Chevalier Class Royal Order of Dannebrog, by Her Majesty Queen Margrethe of Denmark and elevated to Knight, First Class in 1999.
Also in 1999, Dr. Heller was the recipient of the Lifetime Achievement Award for the Vanderbilt University School of Medicine Department of Pediatrics. He has co-authored more than 100 articles and six textbooks, as well as served as an expert witness and lecturer on child abuse.
"I think Dr. Heller has made an outstanding contribution to the Medical Center in many different facets. He started pediatric radiology in the department, was one of the initiators of the radiology residency program, was key in the recruitment and training of the residency program and has contributed to the academic wellbeing of the department," said former Department of Radiology Chair Dr. Martin Sandler. "He has been a major force in radiology for the past 25 years at Vanderbilt, as well as nationally and internationally."    
In 2009, Vanderbilt Children's Hospital named the Heller Education Center Classroom (VCH 1503) in his honor. The classroom was funded by 125 young physicians trained by Dr. Heller and his colleagues. Dr. Heller retired in 2014, but his many contributions are indelibly engraved in the honor rolls of Vanderbilt, pediatric radiology and as a citizen of the world.
His wife, Toni, is a graduate of Vanderbilt Divinity School. His daughter is an attorney in Nashville and his son followed in his footsteps as a Pediatric Radiologist in Chicago. They have four grandchildren, Richard IV, Julian, Mark and Bobbie.
2019 - Cynthia K. Rigsby, MD, FACR, FSCMR, Northwestern University
2018 - Kassa Darge, MD, PhD, Children's Hospital of Philadelphia
2017 - Richard E. Heller III, MD, MBA, Radiology Partners
2016 - Brian Coley, MD, Cincinnati Children's Hospital Medical Center
2013 - Diego Jaramillo, MD, MPH, Children's Hospital of Philadelphia
2012 - Don P. Frush, MD, FACR, FAAP, Duke University
2010 - Rita Teele, MD, FRACR, Children's Hospital of Boston