Heller Lecture in Pediatric Imaging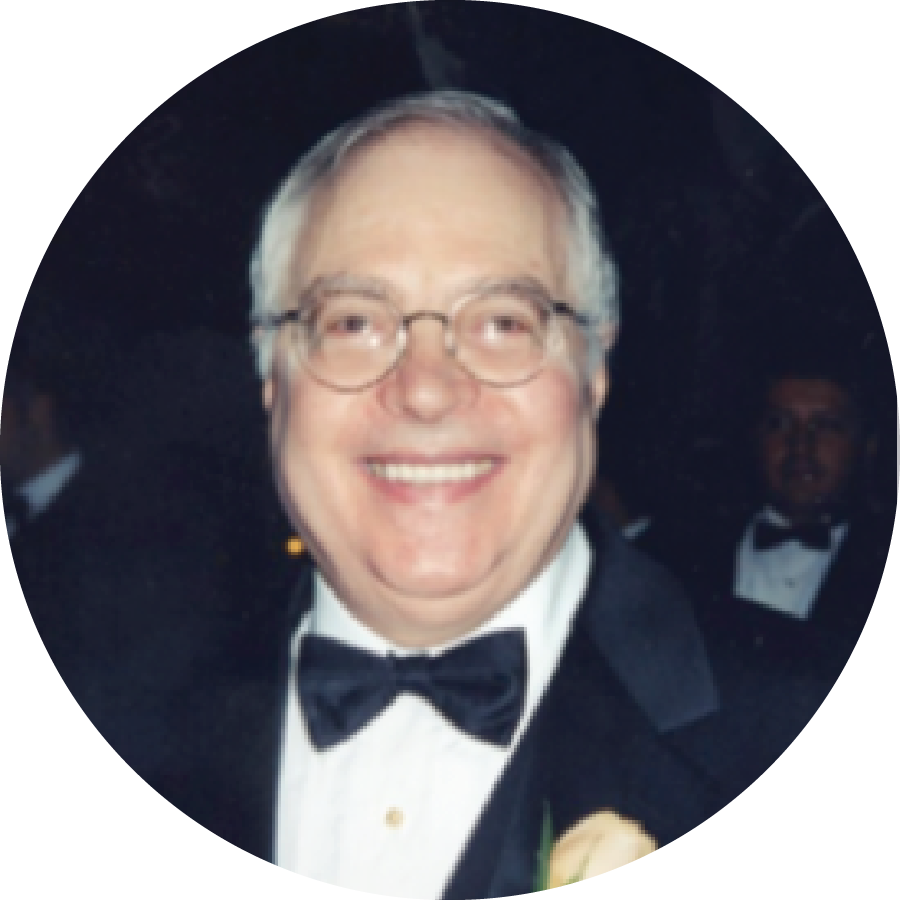 Richard M. Heller, MD, is currently Professor Emeritus of Radiology and Radiological Sciences and of Pediatrics at Monroe Carell Jr. Children's Hospital at Vanderbilt. After coming to Vanderbilt in 1975 to found the Department of Pediatric Radiology, he also served as Program Director of the Radiology Residency Program for 20 years from 1975-1995. He established the Pediatric Radiology Fellowship, training our first fellow in Pediatric Radiology in 1980. His love, devotion and dedication to teaching are the reasons this Lectureship is sponsored in his honor. It is Dr. Heller's enduring wish that this lecture continue to educate others in the specialty of Pediatric Radiology for years to come.
Dr. Heller graduated from Carleton College in 1959 and obtained his medical degree from Northwestern Medical School in 1963. After his one-year internship at the University of Minnesota Hospital, he joined the United States Air Force and became Captain at the Outpatient Department in USAF Hospital, Izmir, Turkey. When he returned in 1966, Dr. Heller began his residency in Radiology at Harvard's Massachusetts General Hospital and concluded with a fellowship in Pediatric Radiology at Harvard's Boston Children's Hospital. In 1970, Heller joined the faculty of Johns Hopkins and became Assistant Professor of Radiology and of Pediatrics, before beginning his illustrious career at Vanderbilt a few years later.
In the decades when he served as Chief of Pediatric Radiology at Vanderbilt, Dr. Heller was distinguished by his academic excellence and his very close relationship to the faculty and house staff of the Department of Pediatrics, receiving the Lifetime Achievement Award from the Department of Pediatrics in 1999. He has authored or co-authored over 100 articles, six textbooks, multiple international presentations, as well as serving as an expert witness and lecturer on child abuse. He was a member or Board member of multiple academic organizations, including Chair of the Medical Imaging Committee of the Children's Cancer Study Group, a Radiology Consultant for the Hospital for Sick Children, London and Clinical Consultant for the March of Dimes.
In addition to being an exemplary academician, Dr. Heller is also a Renaissance man, excelling at multiple external interests touching upon and beyond Medicine. He has been consultant to the Minister of Health of Bahrain and Kuwait University for Medical Education in Radiology. He was a member of the Council of Foreign Relations, and Foreign Policy Association for many years, as well as Consultant to the International Pediatric Association of the WHO and holds two medical equipment patents.
In1990, he was granted the honor of Knight, Chevalier Class Royal Order of Dannebrog, by Her Majesty Queen Margrethe of Denmark and elevated to Knight, First Class in 1999, serving as the Danish consul for Tennessee for many years.
Dr. Heller stepped down as the Director of Pediatric Radiology in 2003 and retired in 2014, being honored with the title of Professor Emeritus. In 2009, Dr. Schulman worked with the University, the Children's Hospital and the graduates of the Vanderbilt Radiology Residency Program which Dr. Heller had so successfully led for so many years, in order to fund the naming of the Heller Education Center Classroom (VCH 1503) in our Pediatric Radiology Department in his honor. The classroom was funded by 125 young physicians trained by Dr. Heller and by his colleagues.
His wife, Toni, after whom this Lectureship is also named, is highly accomplished and a graduate of Vanderbilt Divinity School. His daughter Jamie is an attorney in Nashville and his son, Richard, followed in his footsteps, becoming a renowned pediatric radiologist in his own right, and former Heller Lecturer. Dr Heller continues to provide his wisdom to the next generation, and has four grandchildren, aged 6-15, beginning a new generation of Heller service and success.
2022 - George A. Taylor, MD, FACR, Children's Hospital of Philadelphia 
2019 - Cynthia K. Rigsby, MD, FACR, FSCMR, Northwestern University
2018 - Kassa Darge, MD, PhD, Children's Hospital of Philadelphia
2017 - Richard E. Heller III, MD, MBA, Radiology Partners
2016 - Brian Coley, MD, Cincinnati Children's Hospital Medical Center
2013 - Diego Jaramillo, MD, MPH, Children's Hospital of Philadelphia
2012 - Don P. Frush, MD, FACR, FAAP, Duke University
2010 - Rita Teele, MD, FRACR, Children's Hospital of Boston