James Lecture in Radiology and Radiological Sciences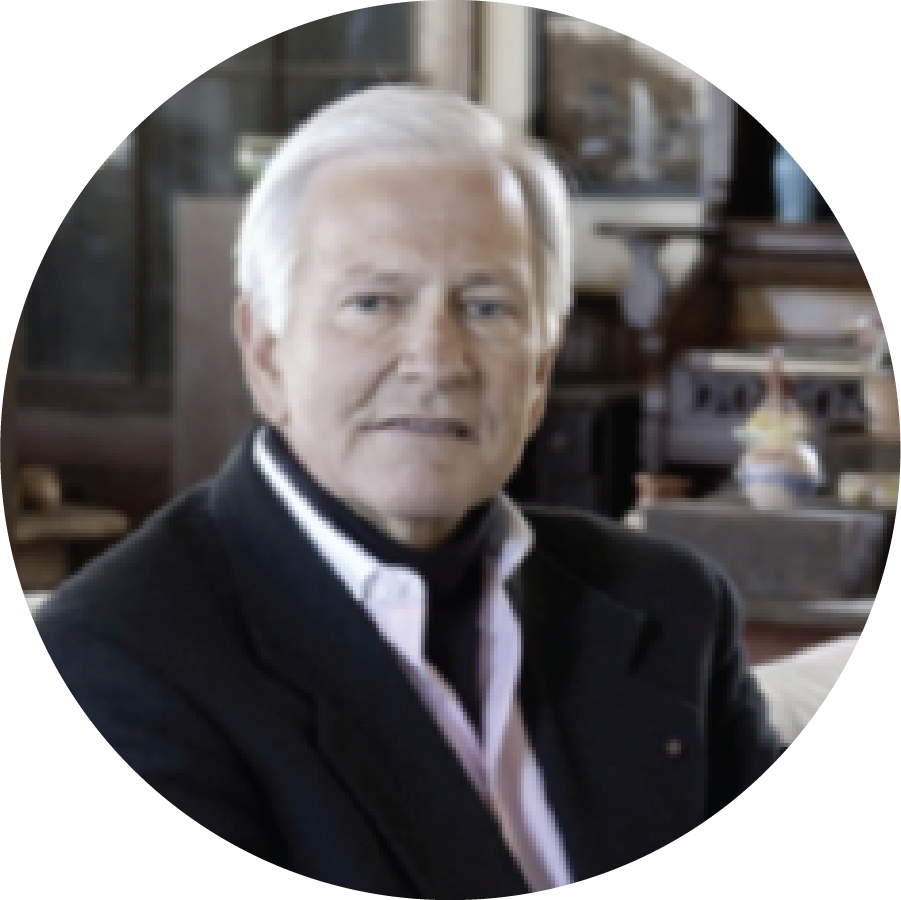 A. Everette James, Jr., ScM, JD, MD, is recognized by the A. Everette James, Jr. Lecture in Radiology and Radiological Sciences because of the basic and fundamental contributions that he made to Vanderbilt University by establishing, building and supporting a department which continues to attract the finest faculty and trainees as radiology residents, fellows, and graduate students. The department continues his goal to prepare the next generation of professionals in both basic and clinical radiological sciences. 
Everette James grew up in a farm community in the coastal plain of North Carolina and is an honors graduate of the University of North Carolina and Duke University Medical School. His post-doctoral work was at Johns Hopkins School of Public Health, Harvard Medical School, and as Honorary Fellow of the Royal Society of Medicine of England. He is a graduate of the Program of Health Systems Management at the Harvard Business School. He was a Picker Advanced Academic Fellow under Russell H. Morgan at Johns Hopkins.
James served as a radiologist in Vietnam where he received the Army Commendation Medal and was recommended for the Bronze Star. Later he was given the Leadership Award for efforts on behalf of Vietnam Veterans and contributions to the committee for the Vietnam Veterans Memorial.
James' professional appointments include: Harvard Teaching Fellow (1968-1969); Associate Professor, Director of Radiological Research Laboratories at Johns Hopkins Medical School (1971-75); Chair and Professor of Radiological Sciences at Vanderbilt University School of Medicine; Lecturer in Legal Medicine, Department of Medical Administration at Vanderbilt; Senior Research Associate, Vanderbilt Institute for Public Policy. He founded the Center for Medical Imaging Research (1975-93). For over 20 years of his career, he served as a consultant to the National Zoo of the Smithsonian and as a member of the National Council of Radiation Protection (NCRP).
James was a Scholar of the Institute of Medicine, a Visiting Scientist at the National Cancer Institute/National Institutes of Health in 1991-92 and Senior Program Officer of the National Academy of Sciences (IOM) in 1993-94, all in Washington, D.C. In 1994-95 he served the Special Advisor to the Governor of North Carolina and Board of Science and Technology.
Presently he is a Lecturer at Johns Hopkins Medical Schools, Adjunct Professor of Radiology at Vanderbilt, and Clinical Professor at the University of North Carolina at Chapel Hill.
Dr. James is past President of the Society of Chairmen of Academic Radiology Departments (SCARD), past President of the Association of University Radiologists (AUR), and past President of the American Roentgen Ray Society (ARRS). He has received the Gold Medal Award from both AUR and ARRS.
James was given the Distinguished Graduate Award of Duke University Medical School in 1993 and in 2002 received the Medical School's Humanitarian Award. Dr. James served as a member of the Duke University Medical School Board and is currently a member of the James B. Duke Society and the Davison Club. He is also a member of Alpha Omega Alpha.
He is a member of the Explorer's Club of New York and the Cosmos Club of Washington and served on the Art Committee of the Cosmos Club. James served as a member of the board of the North Carolina State University Veterinary Medicine Foundation and was President of the Board from 1997-98. He was inducted into the Riddick Society of North Carolina State University.
At the University of North Carolina at Chapel Hill, he was a founding member of the Parent's Council for Out-of-State Students, has served on the Board of Visitors, and is presently a member of the Chancellor's Club and the Advisory Committee for the Center for the Study of the American South.
At Johns Hopkins University, he was a member of the Dean's Committee in the Bloomberg School of Public Health and a member of the Presidents Society. He served as Radiology Representative to the AMA, the American Association of Medical Colleges and the Administrative Board of the Council of Academic Societies.
Dr. James is affiliated with numerous state and national art-related organizations and museum boards. He served on the founding board of the American Visionary Art Museum in Baltimore. He was a founding board member of the International Association of Art in Medicine and cover editor of the journal, IJAM. Dr. James is on the Board of Directors, North Carolina Pottery Center, and serves on a Regional Advisory Committee for Preservation North Carolina.
He has been a guest curator and lecturer on many art forums both nationally and internationally. His collections of 19th and early 20th century American art, North Carolina art pottery, North Carolina quilts, North Carolina waterfowl decoys, have been widely exhibited in the South. Throughout his career, he brought an arts focus to radiology specifically, and to medicine in general.
Dr. James is a Tennessee Squire and a Kentucky Colonel. He is a member of Leadership Nashville and a Life member of Vietnam Veterans.
Dr. James is the author of over 540 articles and 23 books on medicine, law, ethics, art, folklore and fiction. His most recent publications have been North Carolina Art Pottery and Collecting American Art. He is listed in many Who's Who including Who's Who in Art.
In 1994, James won the North Carolina Carraway Award for Historic Preservation for restoring a primitive Baptist church in his hometown and converting it into a free-to-the-public museum devoted to Southern folklore. The church is now on the National Register of Historic Places. He also restored the Bank of Robersonville under the guidance of Preservation North Carolina and the National Trust. He later gifted the Bank to Preservation North Carolina.
He has donated paintings to many museums and organizations including the Boston Athenaeum, Massachusetts General Hospital, Tufts Medical School, Johns Hopkins Hospital, Duke University Hospital, Cheekwood Art Museum, the Mint Museum, the Morris Museum, Mobile Museum of Art, Tennessee Museum of Art, the Cowan Collection at the Parthenon, Hickory Museum of Art, Asheville Museum of Art, Marion Arts Council, North Carolina State University Gallery of Art and Design, the Ackland Art Museum, and numerous local museums and collections. Additionally, Dr. James has given collections to the Cosmos Club, Vanderbilt University, Fisk University, Pfeiffer University, Greensboro College, the Martin County Courthouse, the University of North Carolina, North Carolina State University School of Veterinary Medicine, the John Hope Franklin Center, Duke University, the American Roentgen Ray Society, Johns Hopkins School of Hygiene, and the Center for Academic Honors at the University of North Carolina.
Dr. James and his wife have donated North Carolina pottery collections to the North Carolina Pottery Center and the Chapel Hill Museum. They recently donated their African/American quilt collection to the North Carolina Museum of History and had given the Pattie Royster James Collection of 102 NC quilts to NC State University.
Everette James has three children: Everette James, III; Jeannette James Whitson, and Elizabeth Royster James, all three graduates of the University of North Carolina at Chapel Hill. He is married to Nancy J. Farmer. Residing in Chapel Hill, Drs. James and Farmer are active in civic and community affairs.
Click here to read "The 'James Era' of Vanderbilt Radiology: A Personal Tribute by Arthur C. Fleischer, MD."
2019 - Kevin Ward, MD, University of Michigan
2017 - Ronald Alvarez, MD, MBA, Vanderbilt University Medical Center
2016 - Lisa Kachnic, MD, FASTRO, Vanderbilt University Medical Center
2012 - John Leyendecker, MD, Wake Forest University
2011 - Etta Driscoll Pisano, MD, University of South Carolina
2010 - Stephanie R. Wilson MD, FRCPC, University of Calgary
2009 - Robert F. Mattrey, MD, University of California
2008 - William Bradley, Jr., MD, University of California
2007 - N. Reed Dunnick, MD, University of Michigan
2006 - Jonathan B. Kruskal, MD, PhD, Harvard University
2005 - James H. Thrall, MD, Harvard University
2004 - Arthur C. Fleischer, MD, Vanderbilt University
2002 - William M. Thompson, MD, Duke University
2001 - Christopher RB Merritt MD, FACR, Thomas Jefferson University
2000 - Lee F. Rogers, MD, Wake Forest University
1999 - Jeffrey H. Newhouse, M.D., Columbia University
1998 - Robert I. White, MD, Yale University
1997 - David G. Bragg, MD, National Institutes of Health
1996 - Gerald S. Freeman, MD, Yale University
1995 - Charles E. Putnam, MD, Duke University