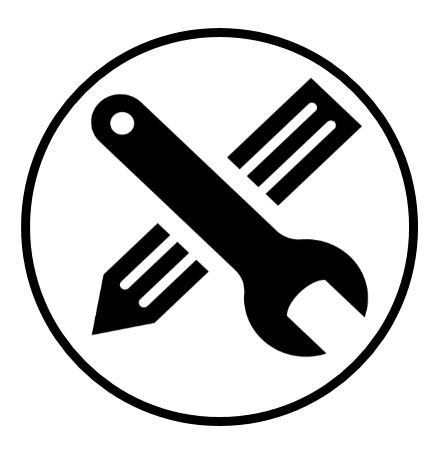 TOOLS FOR COMPLETING YOUR
GRANT SUBMISSIONS and PROGRESS REPORTS
---
American Heart Association
---
Congressionally Directed Medical Research Projects (CDMRP)
---
eRA Commons
**Important announcement for all students on NIH grants**
Effective August 2013, the NIH requires an eRA Commons ID for all individuals in graduate and undergraduate student roles who participate in NIH-funded projects for at least one person month or more. That information will appear on NIH progress reports, including those submitted on paper using the DHHS Public Health Service Grant Continuation Progress Report (PHS2590, rev. 8/2012), and electronically using the Research Performance Progress Report RPPR, rev. 08/2012). As of October 18, 2013 a warning is generated when an RPPR is submitted that lists individuals in a graduate or undergraduate student role who have not established an eRA Commons ID. Effective October 2014, RPPRs lacking the eRA Commons ID for Graduate and Undergraduate Students receive an error and the RPPR will not be accepted by the NIH without this information.
Check out this link for complete information: Students Requring eRA Commons ID.
---
My NCBI
​You can use My NCBI to manage your bibliography and publication compliance with NIH's Public Access Policy. If you have NIH grant funding, My NCBI is used to link your related publications to your progress report in eRA Commons
---
​NIH Research Grants
SF424 (R&R) application and electronic submission information website

Standard due dates for all NIH grants.

NIH Application Instructions, g-forms - revised October 25, 2021
Checklists:
K Award Individual Career Development Award - Revised June 2022
F32 Postdoctoral Fellowship

RPPR instructions - June 23, 2022

New format biosketch instructions (required as of May 2015)
---
Identifying Changes in Resubmission Applications
[Announced 12-09-2014, From ERA_COMMONS_ADMIN-L@LIST.NIH.GOV ]
"Effective immediately and for all programs, there is no longer any need to mark up specific substantial changes in the specific aims, research strategy or other application attachments. It is sufficient to outline the changes made to the Resubmission application in the Introduction attachment. The Introduction must include a summary of substantial additions, deletions, and changes to the application and introduction page limits (1 page for most programs) have not changed. (NOT-OD-15-030)
The change is in response to confusion (and frankly conflicting guidance) on how changes should be identified. It also addresses concerns raised that the inline mark-ups provide too much emphasis on changes made and remove focus from the application as a whole."
---
PubMed
PubMed home page

NIH manuscript submission - (Instructions on creating PMCID compliance).
---
Budget Template
BUDGET TEMPLATE - Detail Version UPDATED
Updated to include subaward, capital equipment, direct cost limits and NIH salary cap personnel! Use this budget for a complete picture of your total overall budget including direct costs, indirect costs and subaward budget. The spreadsheet is divided into five tabs that are designed to isolate different aspects of the budget. Input is needed on "Project Budget" tab only for personnel, other direct costs, indirect cost rate, direct cost limit and subaward information. Add information to ORANGE cells only as other cells contain formulas. The "Summary Page" tab summarizes the total budget information from all the other tabs.
Step 1) Personnel Costs tab: For personnel costs, enter name, effort percentage, base salary and fringe and the spreadsheet will calculate the budget period costs. Step 2) Other Direct Costs: enter an estimated amount for each eligible direct cost listed in the table provided. Step 3) Indirect Costs: Enter the current IDC rate. If the sponsors allowable indirect cost rate differs from the standard rate, the correct percentage will need to be entered. Step 4) Subaward: Enter subaward personnel, lab expenses, and indirect costs.
Section trackers are included to help determine if any information is missing.
---
CoeusWeb
Through CoeusWeb you can view the progress of your proposal, upload your own documents and fill out the standard questionaire affiliated with your proposal. ** Proposals CAN NOW be submitted through CoeusWeb.
---
Effort Calculator From the Office of Sponsored Programs (OSP)
---
---
Grant Writing Tips
---
BRET Office
Some good grant writing tools are located on on the BRET office's main funding page.  Scroll down to the "Vanderbilt Resources for Writing Your Grant,"  "NIH Resources for Writing Your Grant" and "Other Resources for Writing Your Grant" toward the bottom of the page.  Click here for more.
---
Clinical and Translational Scientist Development
The Clinical and Translational Scientist Development website provides links to a variety of internal and external resources to help you write your proposal, including writing guides, tips and more.
Click here to enter the Edge for Scholars page.
---
Office of Research
Office of Research offers a wide variety of grant ready-text for shared resources and research centers.  Click here for more information. (VUnet login required)
Office of Research also dedicates a page for grant writing tools.  Check it out here.
---
Starbrite
Log in to StarBrite and you'll find pre-submission resources, grant ready text and links to other writing resources.
---
Grant Writing Tips from NIH

Check out NIH's powerpoint, "Grant Writing for Success."
Grant Writing tips for new investigators from NIH's office of Extramural research website:  NIH Grant Tips. 
Other tips in creating an NIH proposal can be found here: Write your  Application.        
NIAID has a "Samples and Examples" page for full applications and specific sections of the NIH application: Samples and Examples
---

NIH Grant Tutorials from the U.S. National Library of Medicine: NIH Grant Tutorials