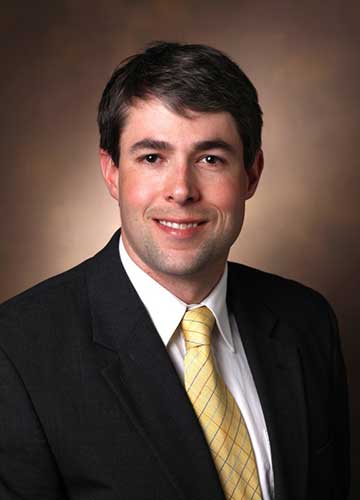 Robert P. Naftel, MD
Associate Professor of Neurological Surgery
Pediatric Neurosurgery Fellowship
Doctors Office Tower
2200 Children's Way
Nashville
Tennessee
37232
Doctors' Office Tower
2220 Children's Way
Nashville
Tennessee
37232
Phone
Clinical/Appointment: (615) 322-6875
Dr. Naftel is Associate Professor of Neurological Surgery and. He comes to Vanderbilt from the University of Pittsburgh where he served as a fellow in the Department of Neurosurgery. His clinical and research interests include pediatric hydrocephalus, epilepsy surgery, spine surgery, brain tumors and pediatric vascular disorders. He has trained in minimally invasive endoscopic techniques for the treatment of hydrocephalus, brain tumors and spinal disorders. His research also focuses on patient satisfaction, patient education, and the use of technology and social media for patient outreach. Dr. Naftel is the principal investigator for the Hydrocephalus Clinical Research Network (HCRN).
Education:
Dr. Naftel received his medical degree from the University of Alabama at Birmingham. He completed his Bachelor of Arts degree (Chemistry) from Washington and Lee University in Lexington, Virginia.
Postgraduate Training:
Dr. Naftel completed his residency in Neurosurgery at the University of Alabama, as well as a fellowship in Pediatric Neurosurgery at the University of Pittsburgh. While in residency, he received the Resident Leadership Award and the James A. Nobles Neurosurgery Book Award. In 2011, the Congress of Neurological Surgeons honored him with the Sherry Apple Resident Travel Scholarship for his research on the role of neuroendoscopy in the treatment of hydrocephalus.