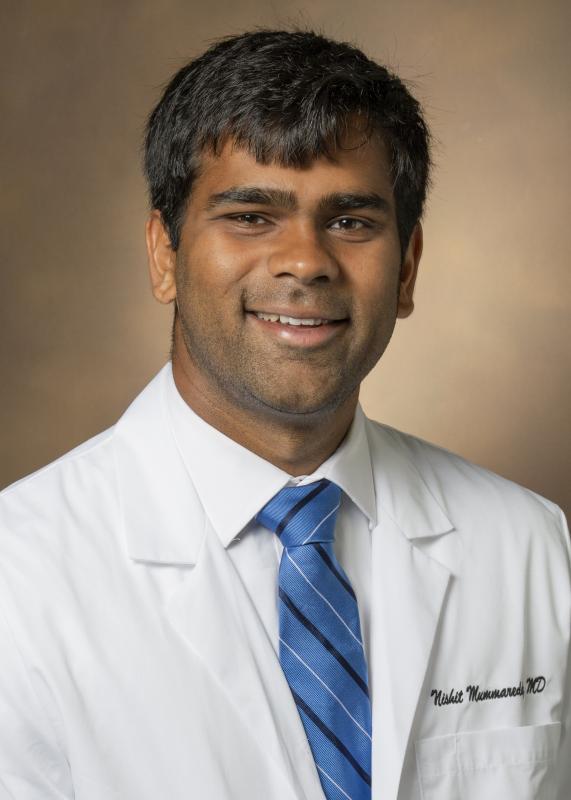 Ni Mummareddy, MD
(PGY 4) Undergraduate-Vanderbilt University
Medical School-Vanderbilt University School of Medicine
Nishit Mummareddy, MD, known as Ni, was born in Hyderabad, India and grew up in Memphis, Tennessee. He completed his undergraduate education at Vanderbilt University in 2015 studying Neuroscience and Economics. He subsequently received his medical degree from Vanderbilt University School of Medicine in 2019. While at VUSM, he led a neurosurgery elective course for preclinical medical students and served as the co-president of the VUSM Chapter of AANS. He was also inducted into the Gold Humanism Honor Society and was awarded the VUMC Hospital Award of Excellence for medical students. 
Currently, Ni is an enfolded endovascular fellow. His research and clinical interests include cerebrovascular and medical education. He plans to graduate residency in 2026. 
Ni is an avid fan of sports, especially cricket and volleyball. He also enjoys playing chess and spending time with family and friends.