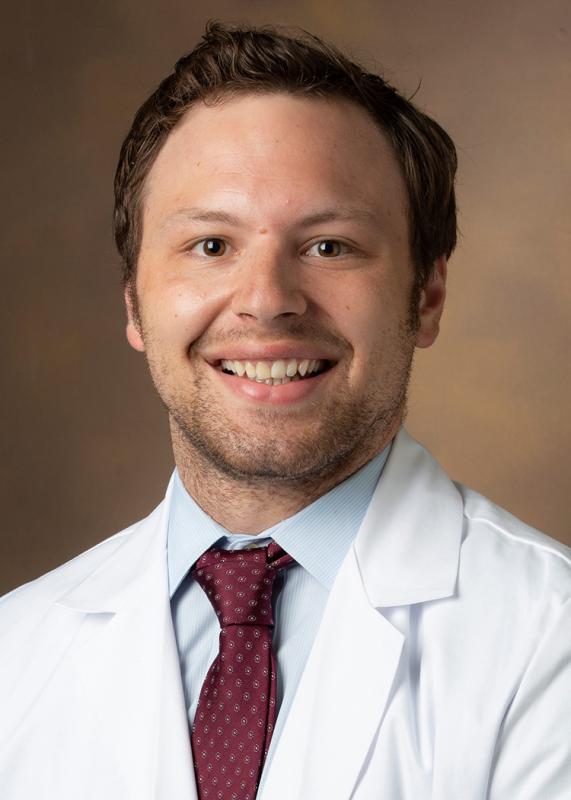 Michael Longo, MD
(PGY 3) Undergraduate-Johns Hopkins University
Medical School-Albert Einstein College of Medicine
Michael Longo, MD was born in Yonkers, New York and attended high school at Iona Prep in New Rochelle, NY. He went on to graduate from Johns Hopkins University in 2015 with a major in Public Health, where he was a team captain, Academic All-American, and Conference Defensive Player of the Year on their varsity football team. He subsequently received his medical degree from Albert Einstein College of Medicine in 2020, graduating with distinction in research and as a member of the Alpha Omega Alpha honor society. In recognition of his commitment and courage during the apex of the COVID-19 outbreak in New York City, he was presented with the "COVID-19 Hero" award shortly after graduation.
As a PGY-2, he was the recipient of the "In The Trenches" award, an honor which is voted on by residents and given to the resident that others would most want in their foxhole. His research interests include complex spine surgery, spine oncology, and endovascular neurosurgery. He plans to pursue an enfolded endovascular fellowship and graduate residency in 2027.
Outside of medicine, Michael is a loyal New York sports fan, namely the Giants, Knicks, and Yankees. He also enjoys exploring Nashville's various breweries and attending concerts with friends and family.