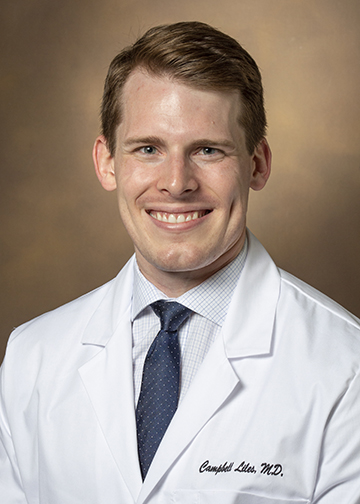 Campbell Liles, MD
(PGY 4) Undergraduate-Oklahoma State University
Medical School-Vanderbilt University School of Medicine
Campbell Liles, MD was born and raised in Edmond, Oklahoma. He graduated summa cum laude with a degree in Finance from Oklahoma State University. He subsequently received his medical degree from Vanderbilt University School of Medicine in 2019 where he served as the co-president of the VUSM Chapter of AANS.  
Currently, Campbell's research interests include cerebrovascular, pediatrics, cost-effectiveness, and health policy. He plans to graduate residency in 2026.
Campbell is a lifelong sports fan, especially basketball and football. He also enjoys traveling the world and spending time with his wife, Emily, who is an accountant in Nashville.